If you're reading this you've likely received a Virtru-secured email. In this article, we'll show you just how easy it is to read and reply to your message, as well as how to add secure attachments.
Please Note:
If you have installed a Virtru plugin, add-in, or app, the secure email will automatically decrypt.
How to access and read your message:
1. Open the email in your inbox and click Unlock Message. A new tab will open.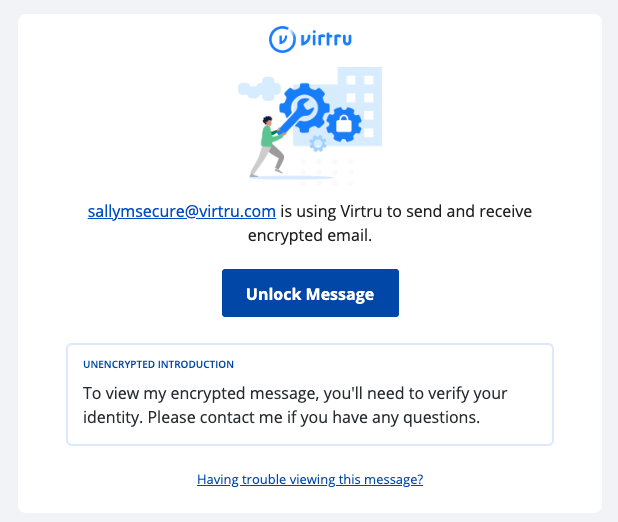 2. When prompted, select your email address.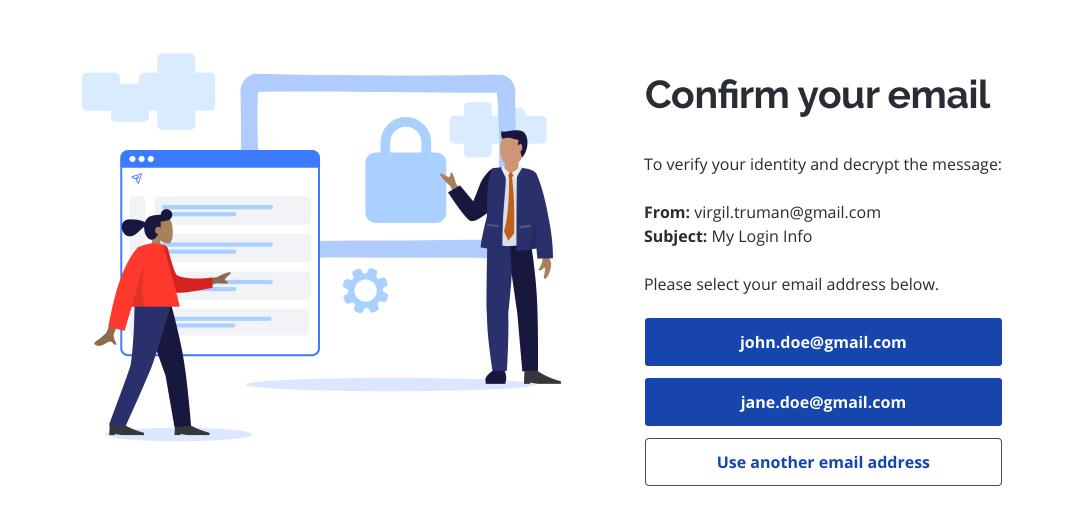 If you don't see yours listed, click Use another email address and enter your information.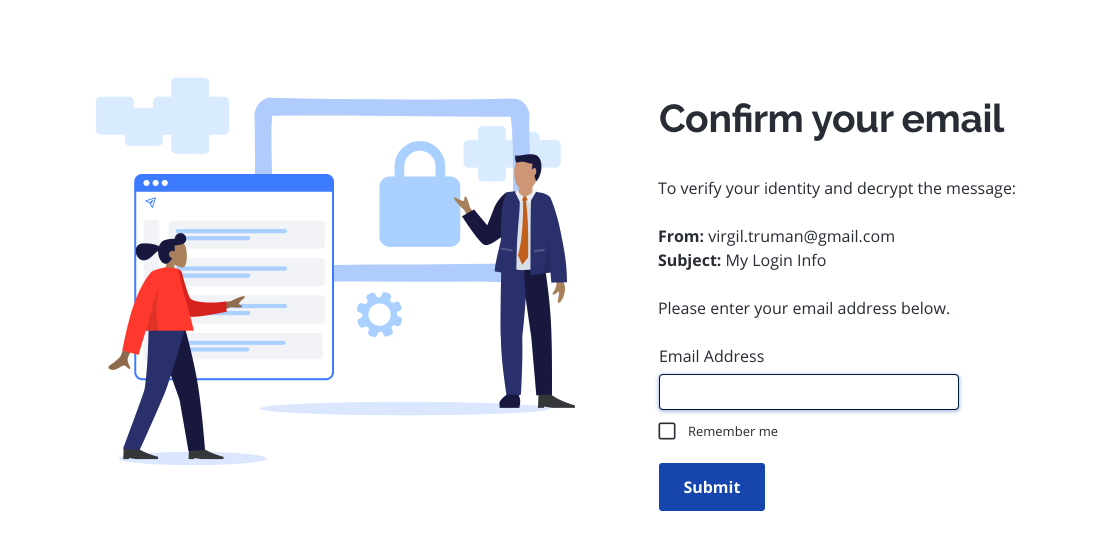 An important note about email aliases
Please be sure to verify using the exact email address to which the secure message was sent. If the email was sent to an alias, group address, or distribution list address, you will need to select or enter that exact email address rather than your personal primary address
3. Choose how you'd like to verify your identity.
Google & Office 365 users can use their pre-existing credentials to log into the Secure Reader directly (using Sign In with Google or Sign In with Microsoft). Alternatively, users may choose Or sign-in with a one-time verification if they wish not to authenticate via OAuth.
If you use a different provider, a verification email will be sent you immediately after you select your email address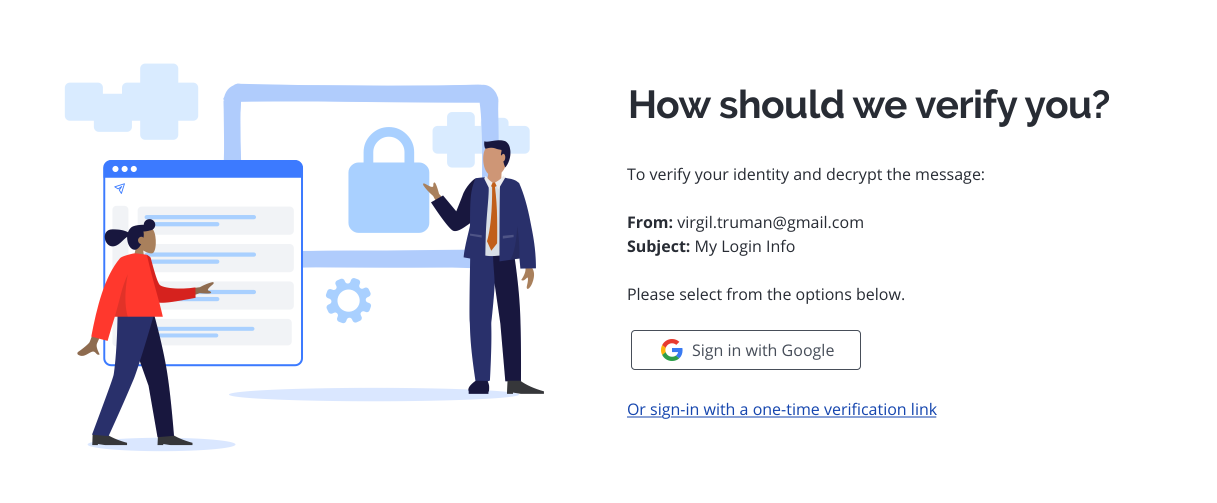 For emails sent to an alias, group address, or distribution list address, you will need to select the Or sign-in with a one-time verification link option. For group addresses and distribution list addresses, this action will send the verification email to all users on that group or distribution list.
4. Check your inbox for your verification email, coming from verify+xxxxxxxx@virtru.com (with each "x" being a digit). Open the verification email and click View Message to open your message.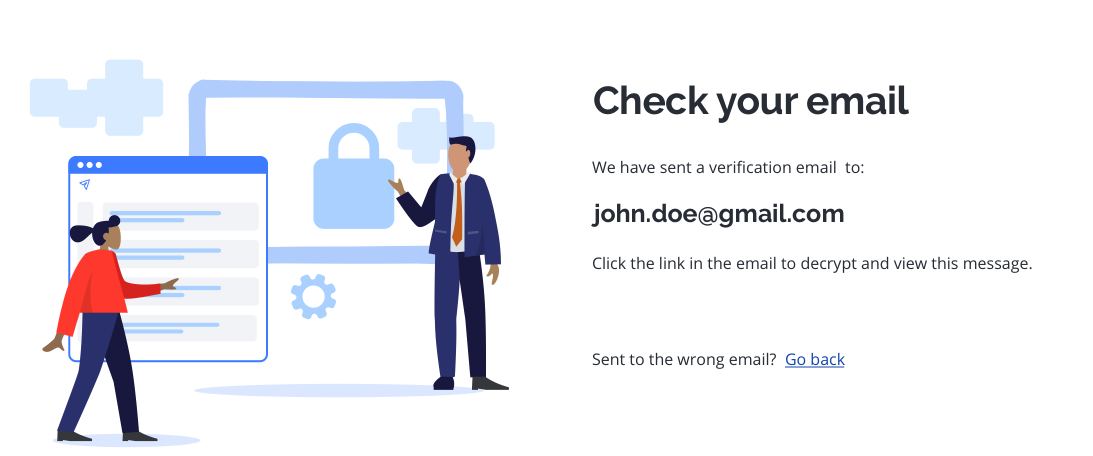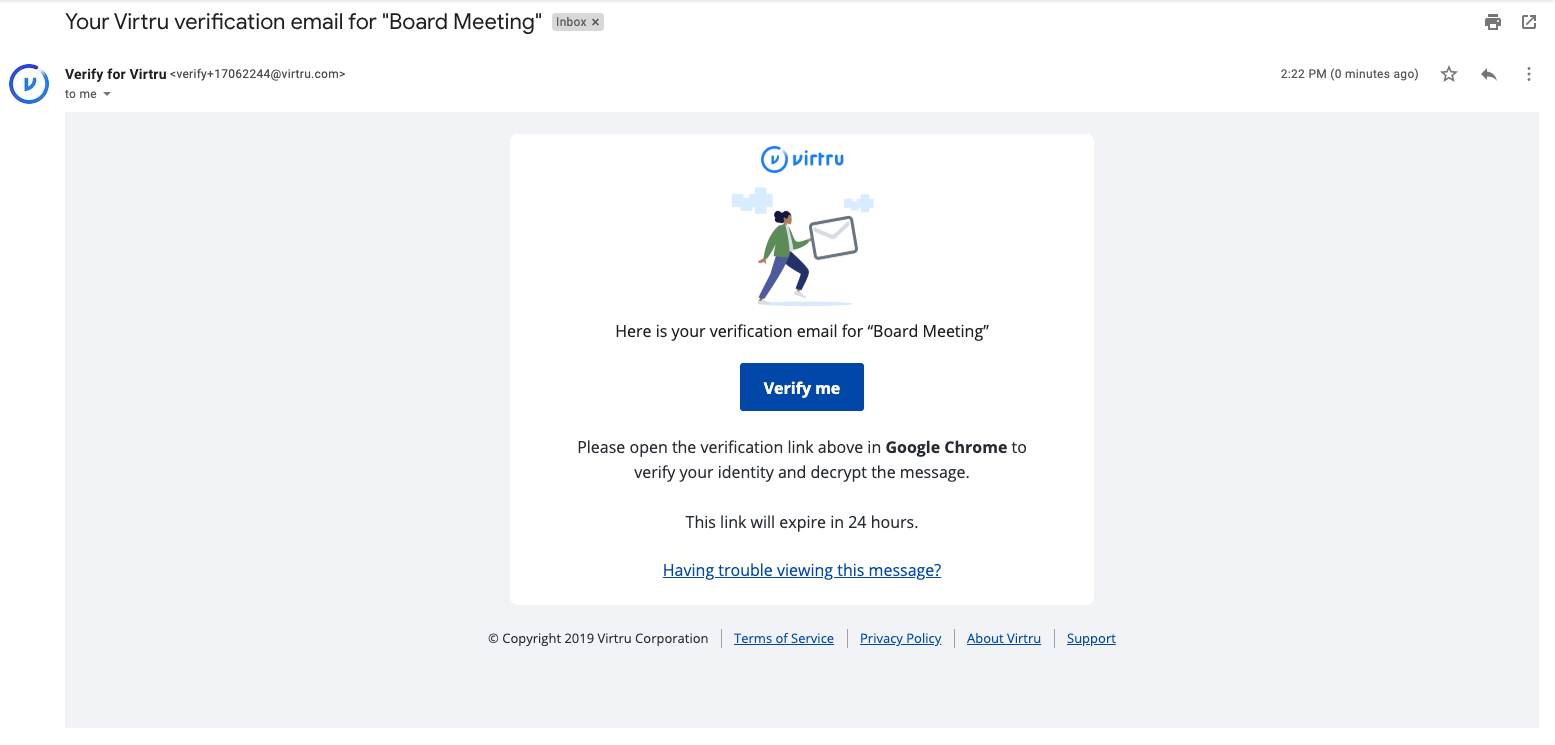 Note:
Both the Unlock Message and View Message links need to be opened in the same browser on the same device in order to confirm your identity.
Please note, Virtru also offers a "cookie-less" verification pathway. If we detect that cookies and local storage have been disabled in the browser, we send a verification code via email. This code, once received, simply needs to be pasted into the proper field in the you browser in order to grant access. If you are having trouble entering all 8 digits, please check to make sure there is not a space in front of the code in the entry box.
If you do not receive the verification email, click here to troubleshoot.
6. Your message will open the Virtru Secure Reader in a new tab in the browser.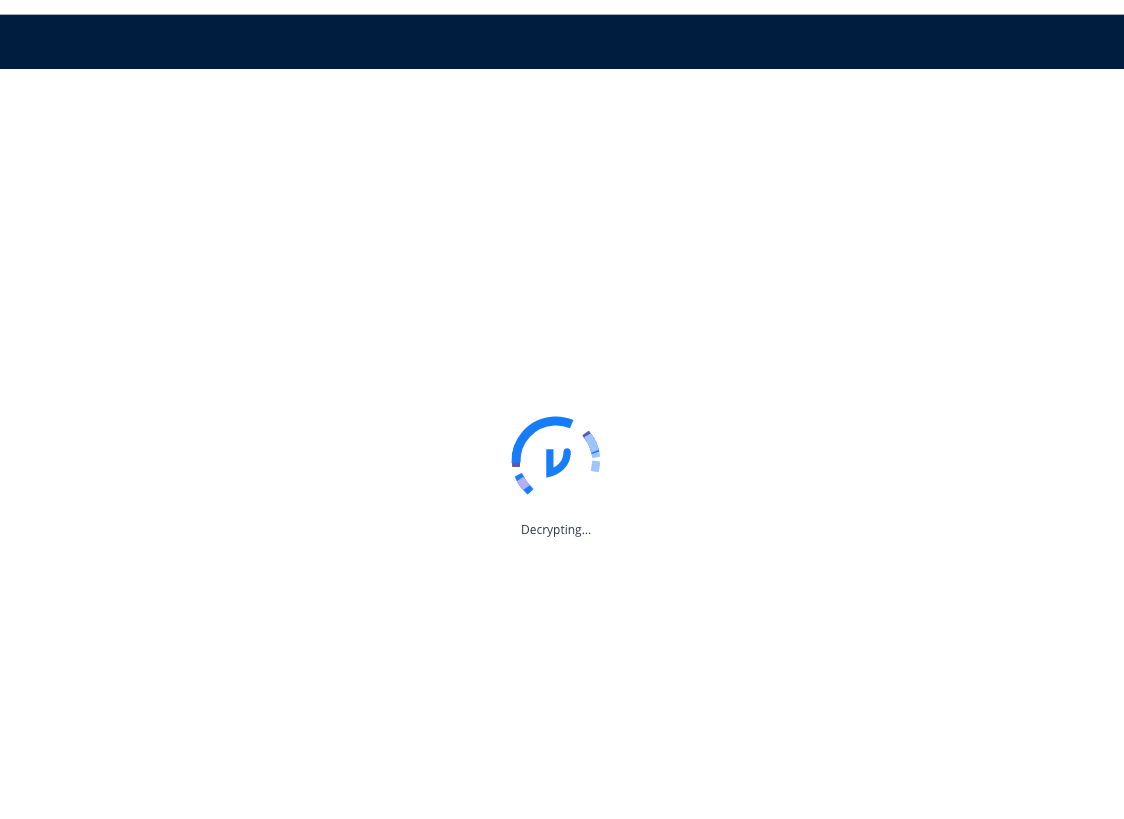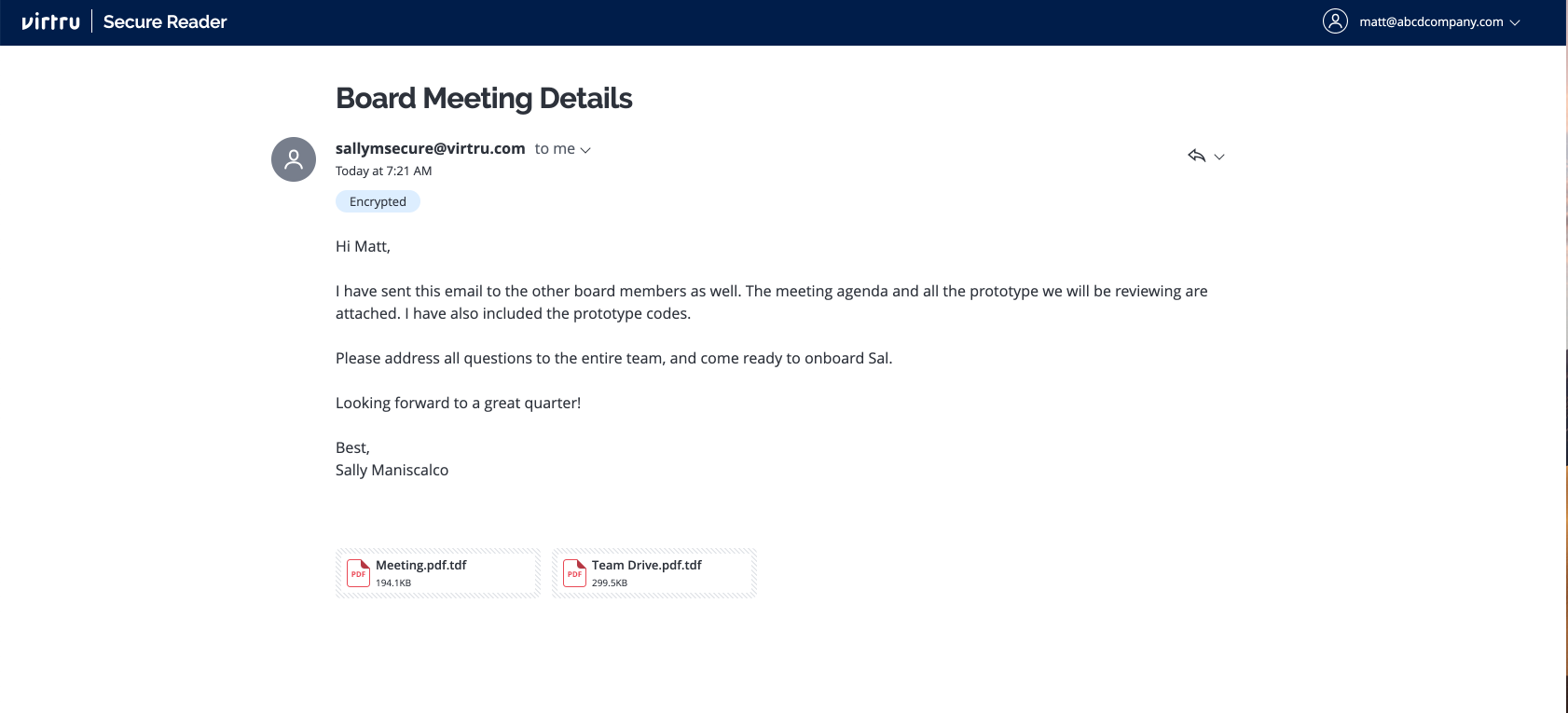 7. To send a secure reply, click the icon in the top right with the arrow pointing to the left. You may also click on the arrow next to it to reveal additional options such as replying to everyone on the recipients list (Secure Reply All).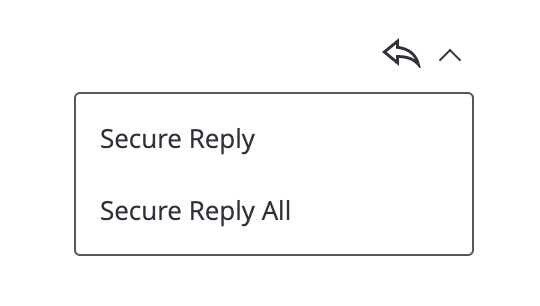 Attachments can be added by clicking Add Attachment. These will be sent securely as well.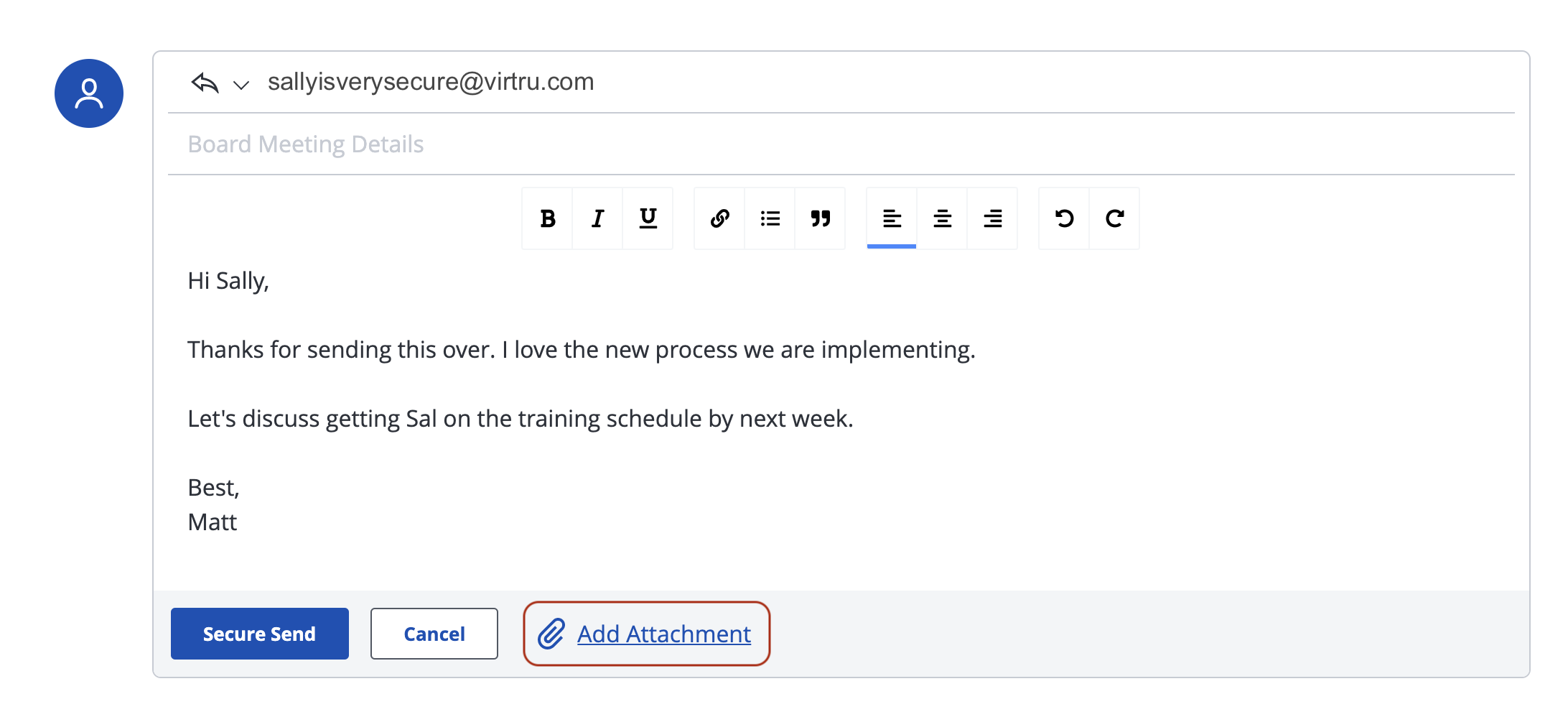 Note:
Every now and then, some recipients may find that they are unable to open a secure email, and instead receive one of the following errors: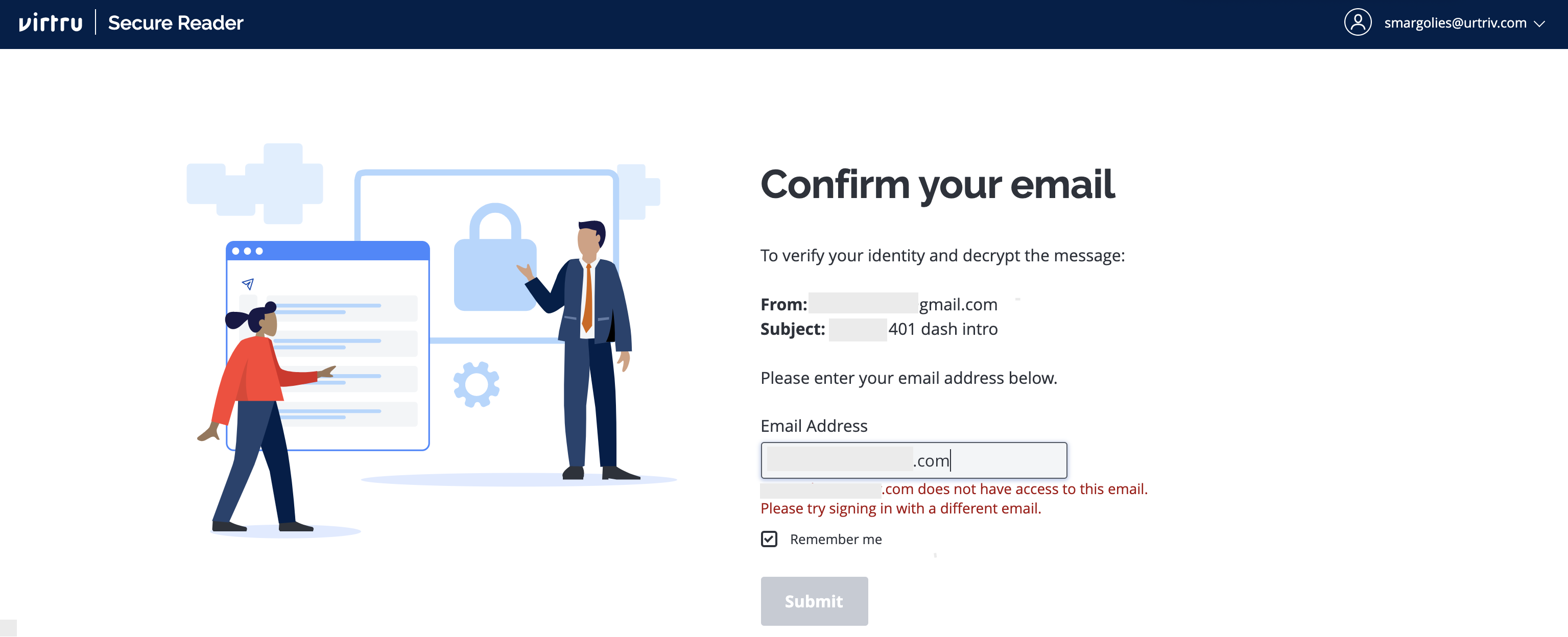 The above errors may occur for a number of reasons:
A secure email was forwarded by one of the recipients to an unauthorized recipient
The email was sent to an alias or group address. Virtru recommends sending email to individuals so that each of those individuals can be granted or revoked from access to the content of the email.
Some alternative tips are outlined in the notes about aliases and distribution lists if you scroll up the length of this article and review the red and orange blocked notes
The recipient has firewall settings that have not whitelisted the required Virtru endpoints. Need help with whitelisting Virtru endpoints? See our article here for assistance.