If you're reading this, you've likely been directed to a Virtru Secure Share page to protect and send some documents. In this article, we'll show you how to verify your identity and quickly share documents via Virtru Secure Share.
Jump to:
Verification
Sharing Files
Viewing and Managing Your Files
Verification
Before you can share any files, you will need to verify your identity and log into the Secure Share portal with your email address.
1. On the initial Secure Share page, click Get Started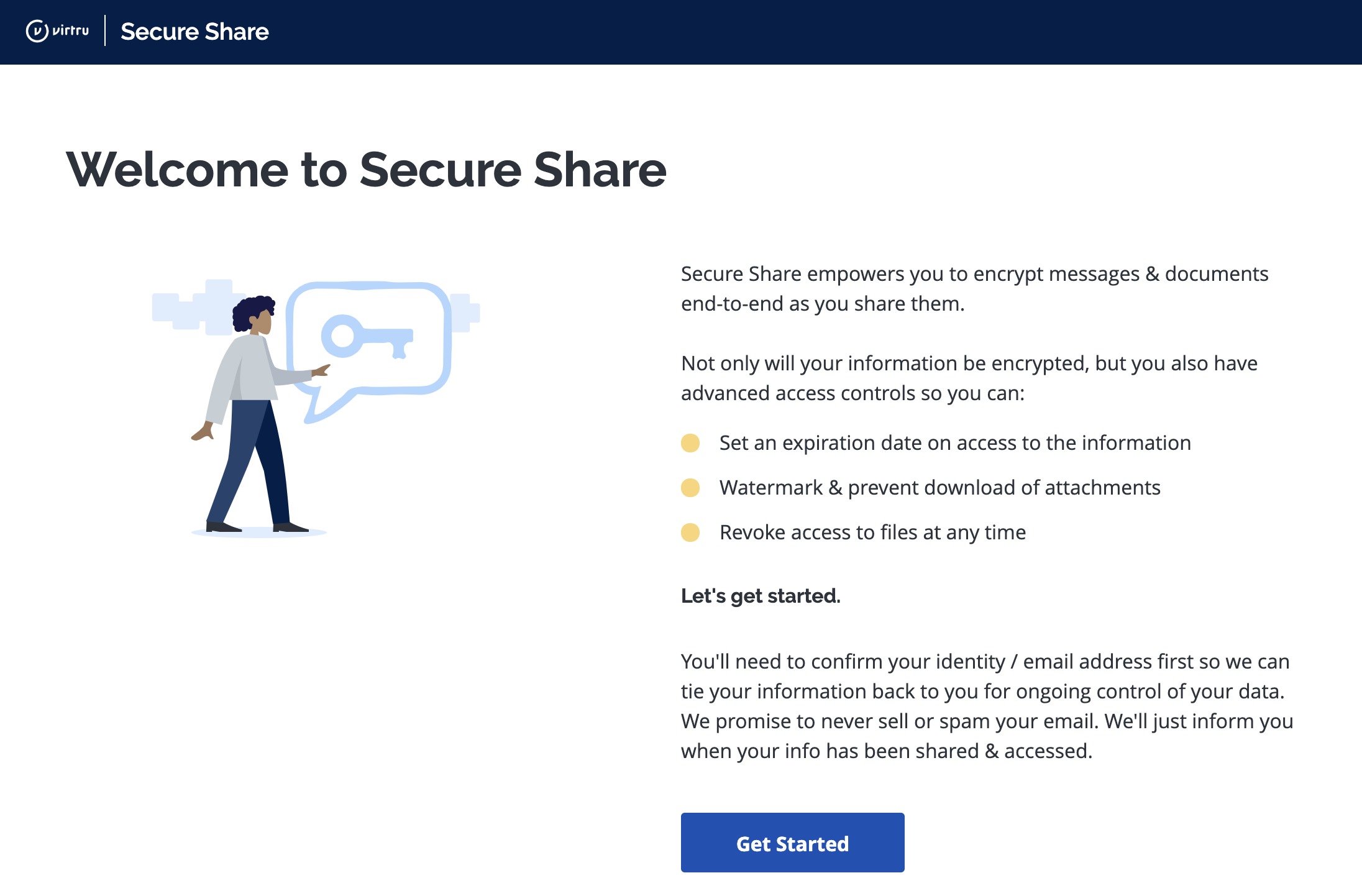 2. You will be directed to a sign-in page. You can either sign in with your provider or via a one-time verification link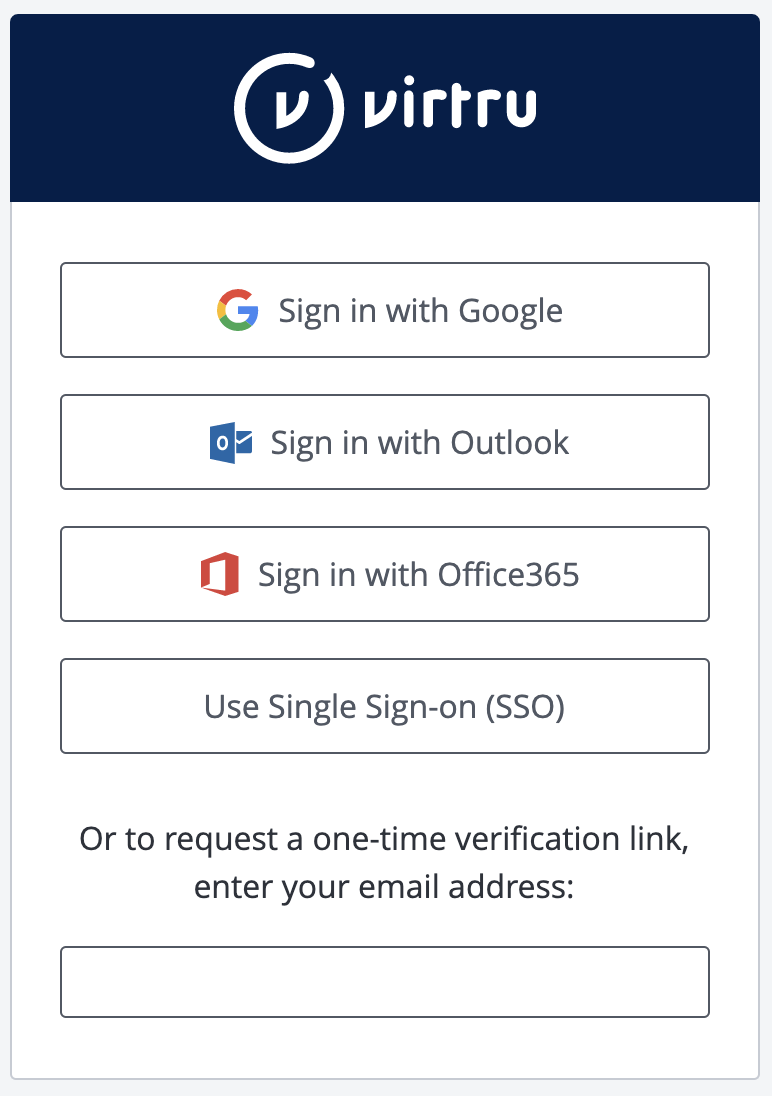 If you selected the one-time verification link, you will receive an email from verify+XXXXXXXX@virtru.com (with each X being a random digit). Select Verify me to complete the process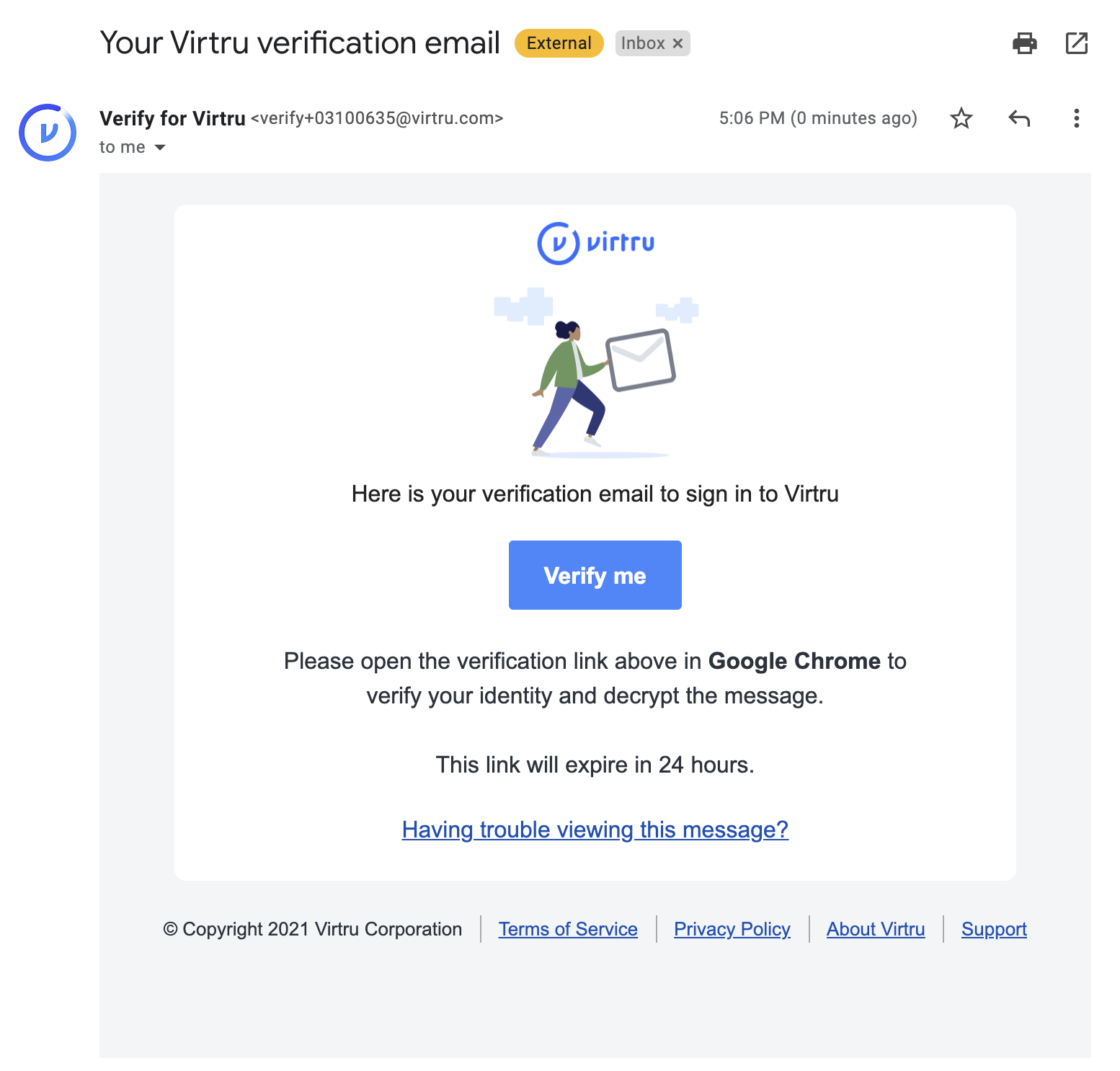 Sharing Files
Upon successful verification, you will land on the "Secure file share" page. The Recipients field will be will show you who you are about to share files with.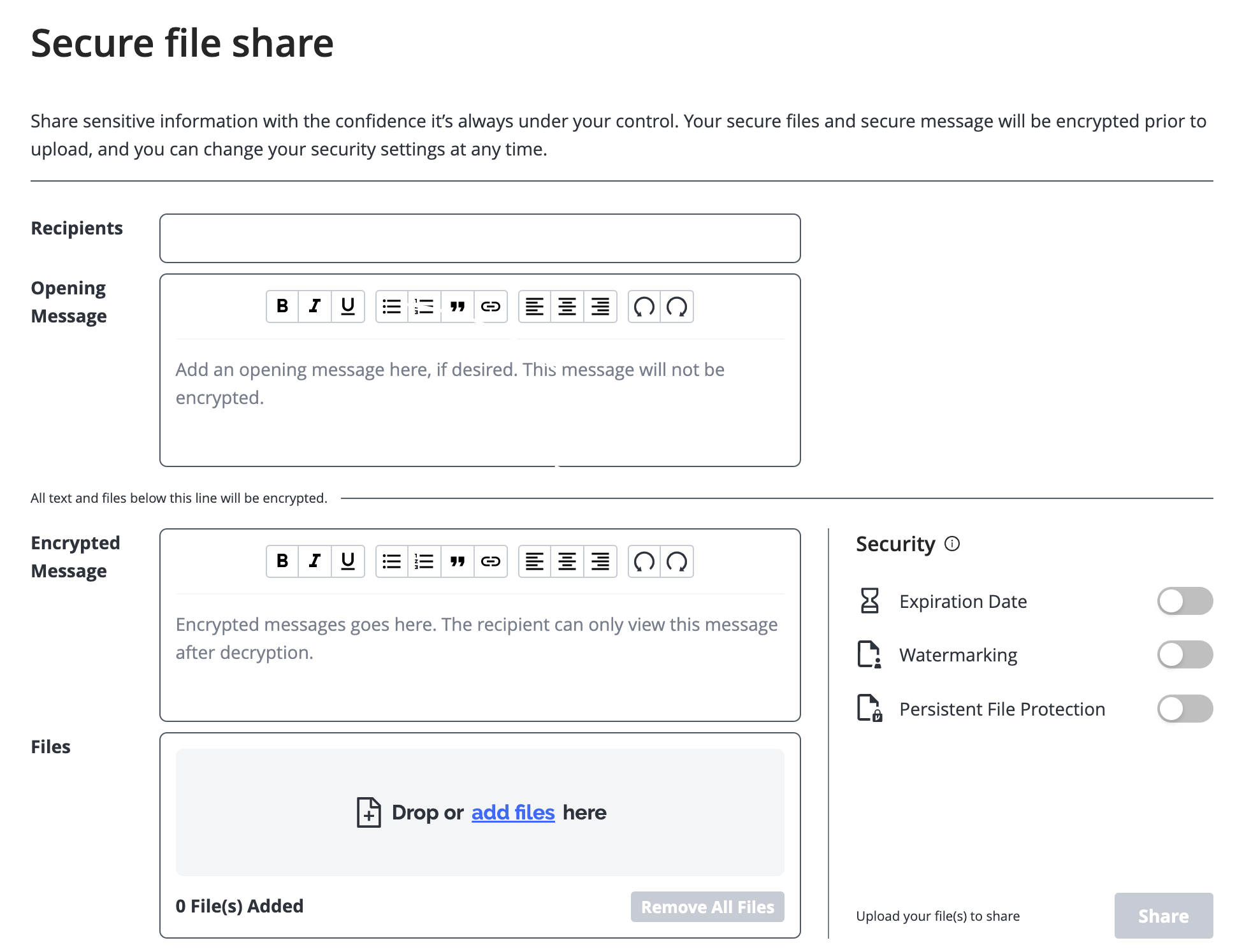 1. We suggest composing a brief note in the "Open Message" field to provide context for your files

2. In the "Encrypted Message" field, you can draft up a secure message that goes with your files. 

3. To encrypt files, you may drag-and-drop them or select add files to pick from your file finder. File names will be visible in the unencrypted portion of the notification email

While your files are still encrypting, they will say "Uploading..."

If you added an incorrect file, hover over the file and select Remove

You may also Remove All Files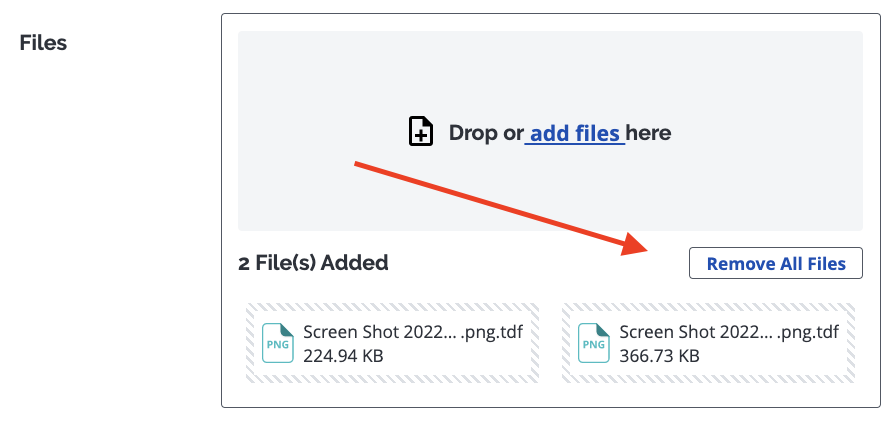 File Size Limit
Virtru's Secure Share currently supports sharing files up to 15 GB in size. This is a per-file limit and users can share multiple files with combined totals exceeding 15 GB.
4. Optional: In the "Security" section, you can apply an Expiration Date, Watermarking, or Persistent File Protection to your files. Expirations apply to all files. Watermarking and PFP apply to all applicable files.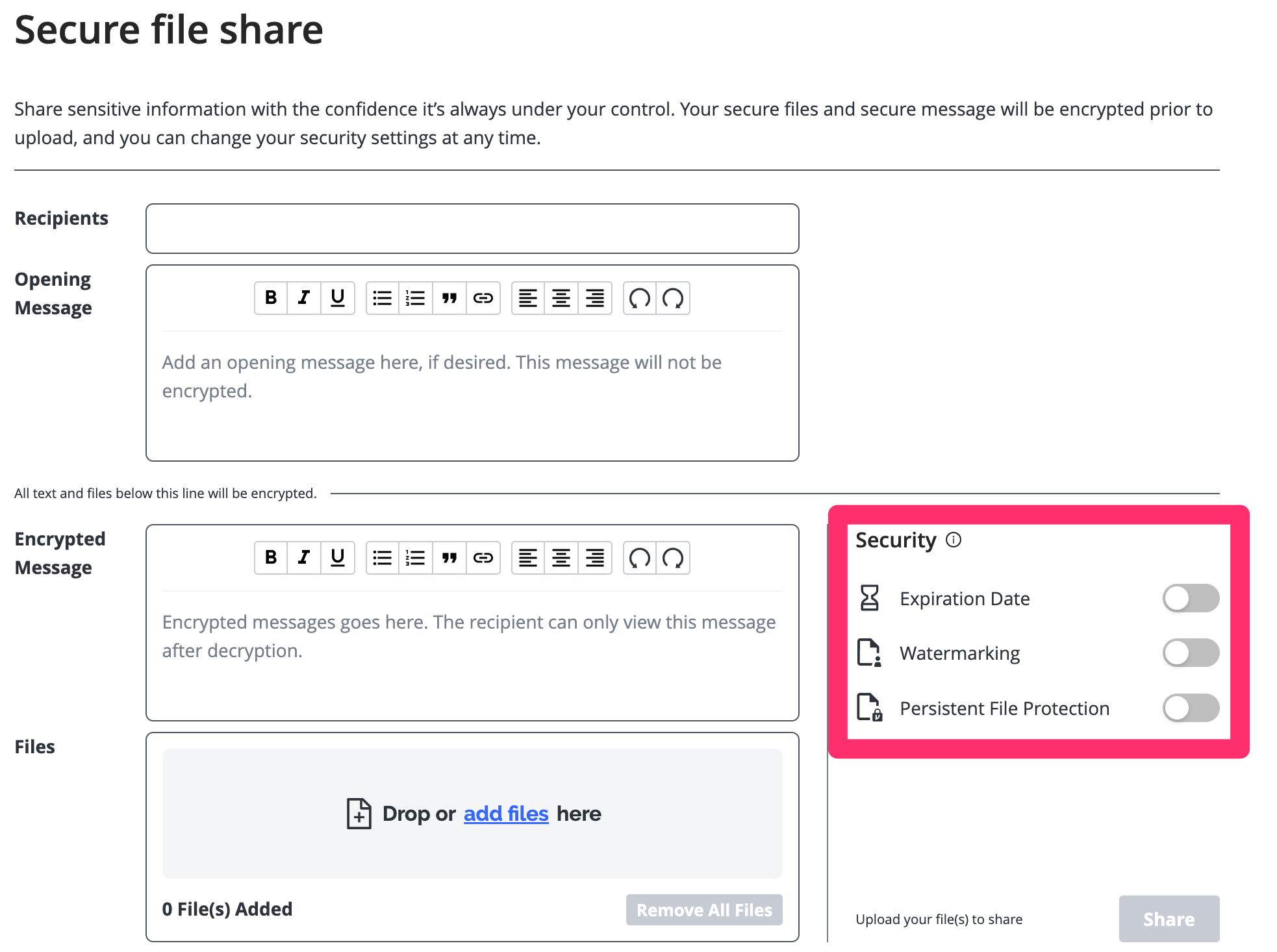 5. Once you have completed all applicable fields, select Share to securely share your files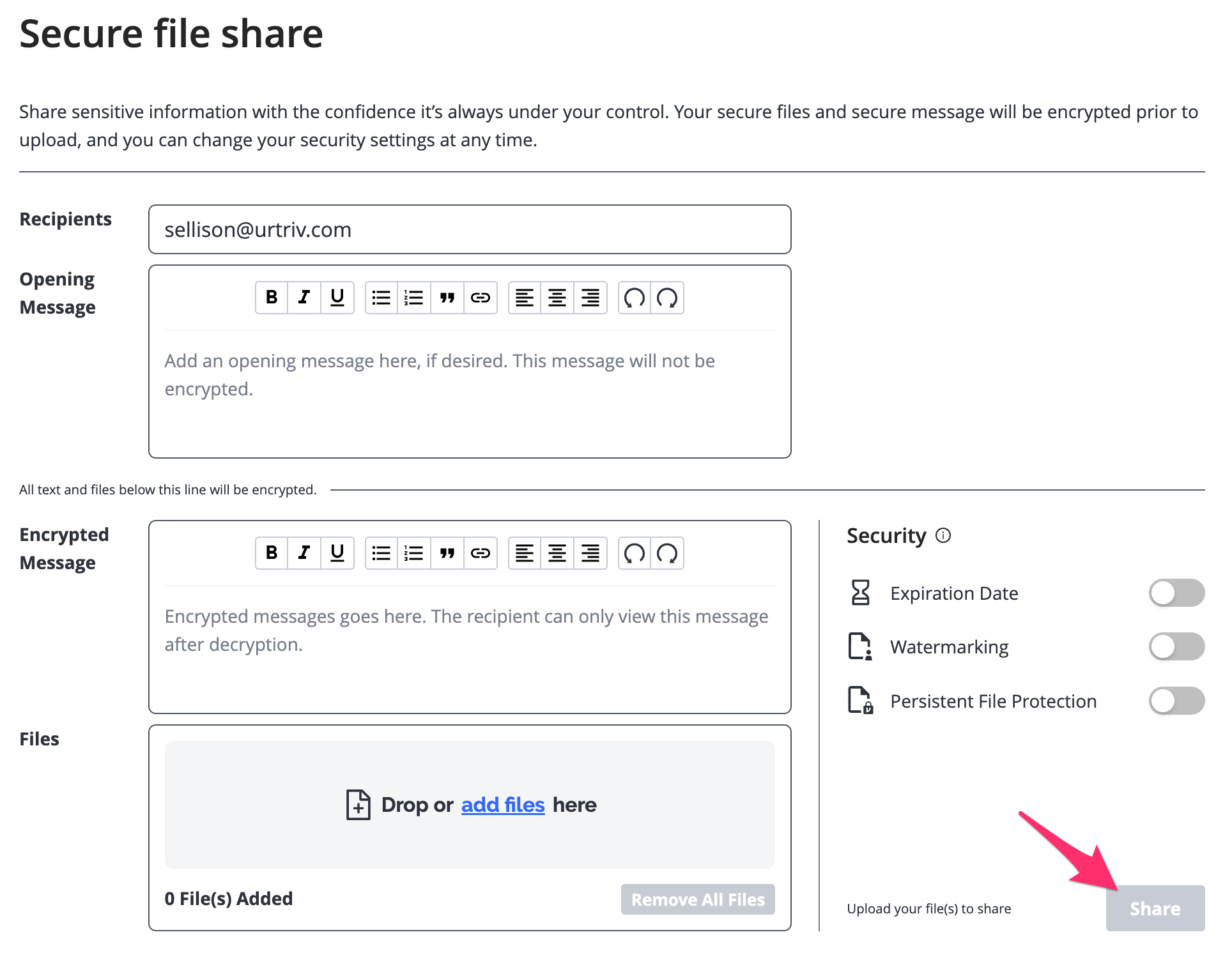 If successful, you will see a "Your secure share was sent" confirmation message and will be directed to a page where you can manage access to your file.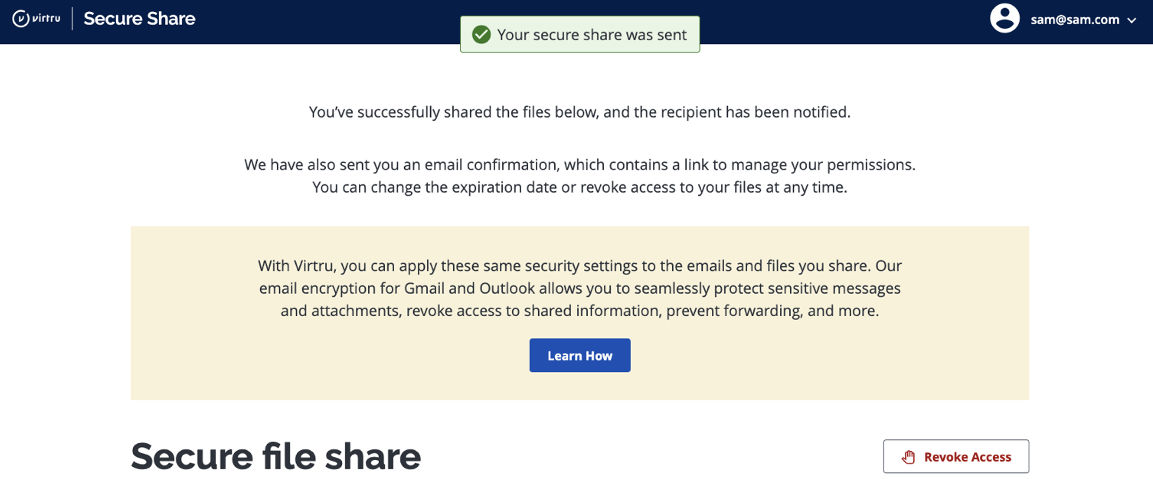 Viewing and Managing Your Files
If you have securely shared files with another user, you will receive an email with a copy of your file(s). Select Manage Files to view and manage your content.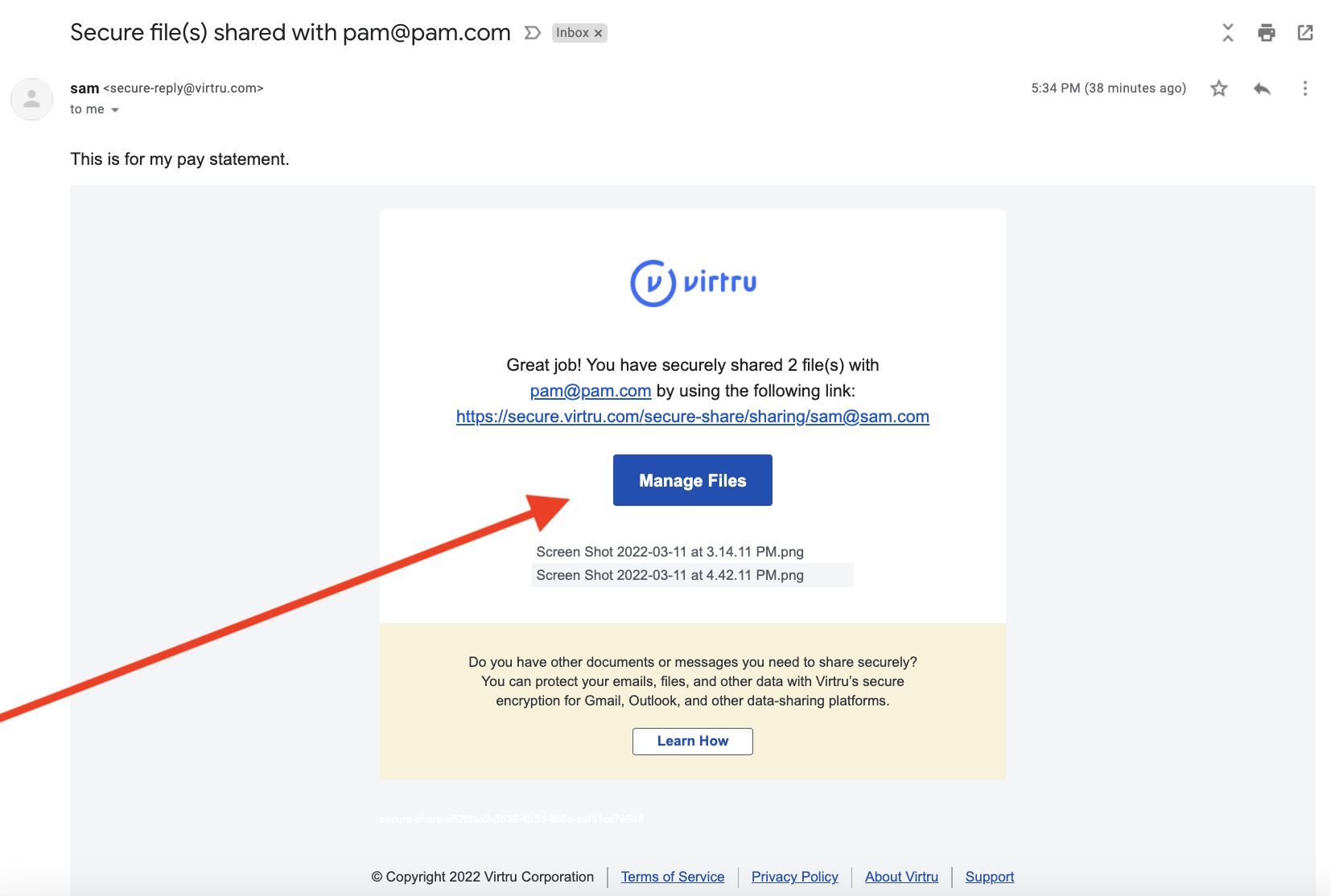 You may be asked to complete verification. Once complete, you will be directed to your secure content.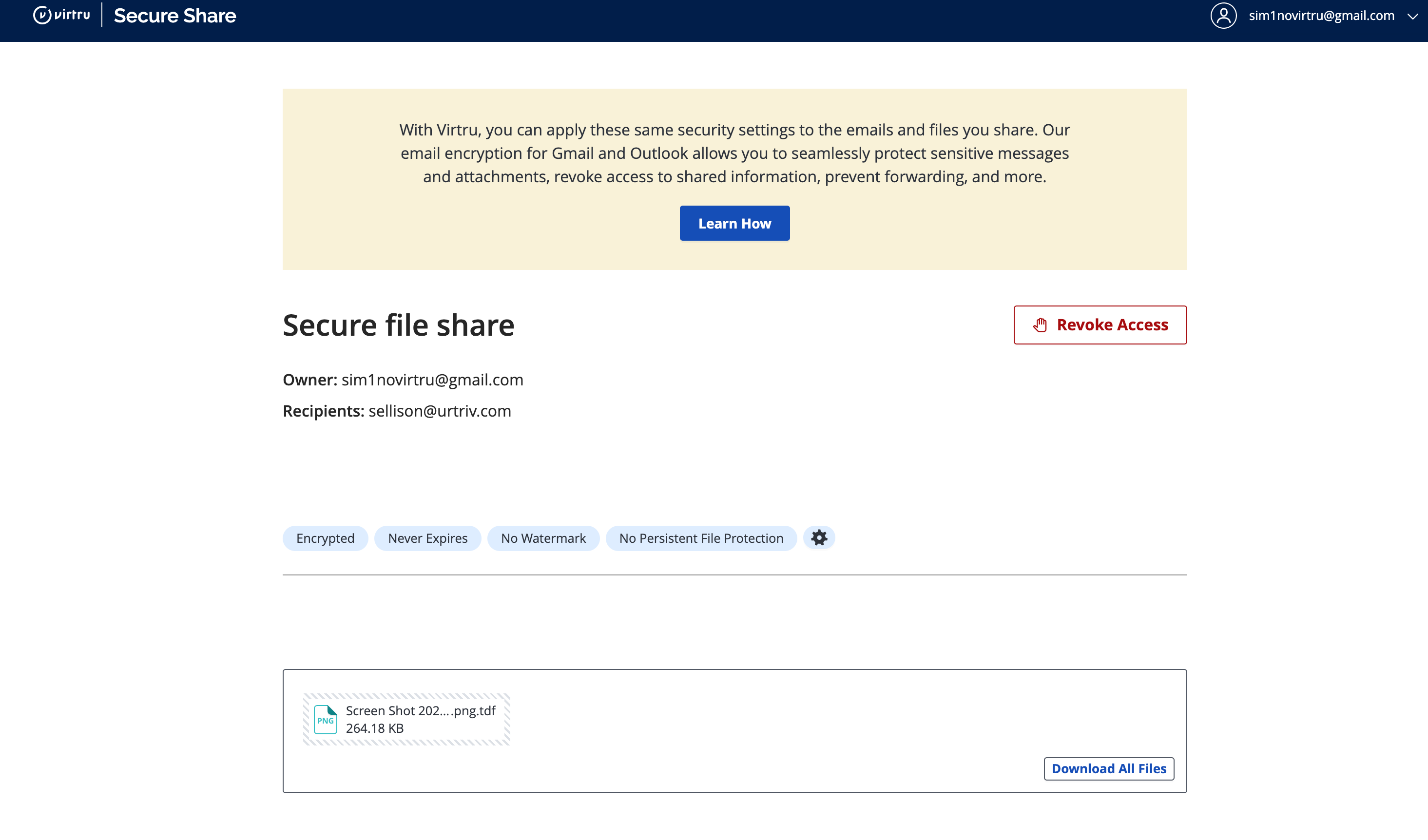 On this page you can:
Hover over individual files to Download or View specific files



Download All Files



Revoke Access to all files



Click the Security Settings gear to manage the Expiration Date, Watermarking, and Persistent File Protection



Restore Access to previously revoked content