About
If you are Installing and activating Virtru for Outlook Desktop and you never receive the activation prompt (screenshot below), then something has likely gone wrong during the installation process. In this article, we will walk you through how to troubleshoot and resolve this problem.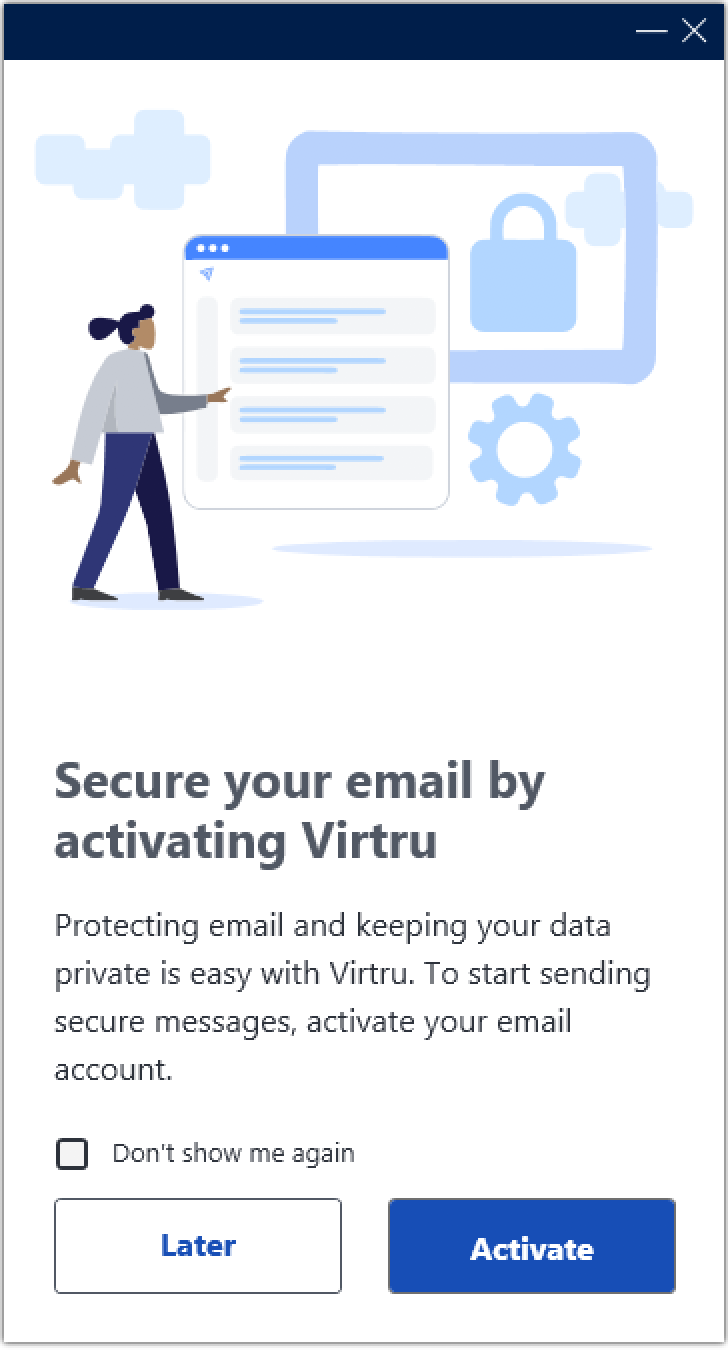 Steps to Troubleshoot
Ensure Proper User Account Control (UAC) Settings
The first thing you will want to do is to check your UAC settings. Follow these steps to do so:
1. Uninstall Virtru (Open Control Panel > Programs > Programs and Features, select "Virtru for Outlook" and click Uninstall)
2. Open Control Panel > User Accounts > User Accounts > Change User Account Control Settings

3. Move the slider to the highest or second-highest position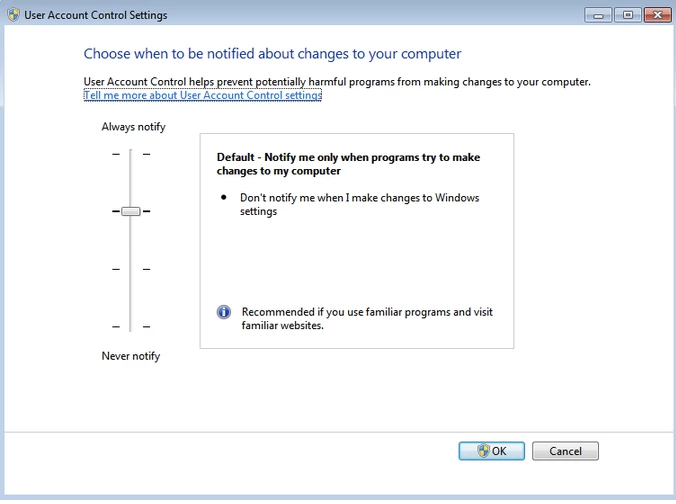 4. Find the file VirtruForOutlookInstaller.msi in your Downloads folder
5. Right-click that file and select Properties
6. On the Compatibility tab, make sure that Run this program as an administrator is NOT selected. If you made a change, click Apply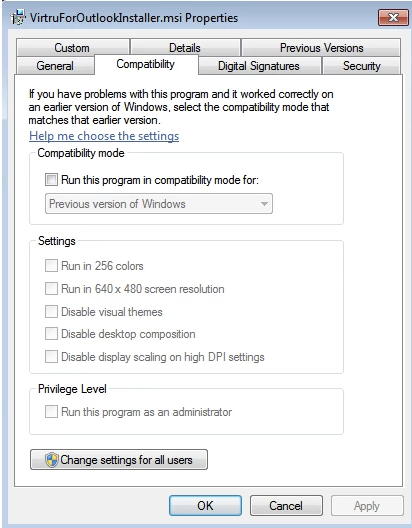 7. On the Security tab, select your user account and make sure that you have full permissions for that file (click Edit and select Allow for all actions, then Apply)
8. Run VirtruForOutlookInstaller.msi
Point Outlook to the Correct File
If your UAC settings are correct, Outlook may just be having trouble finding the add-in. You should be able to point to it manually.
1. In Outlook, navigate to File > Options > Add-ins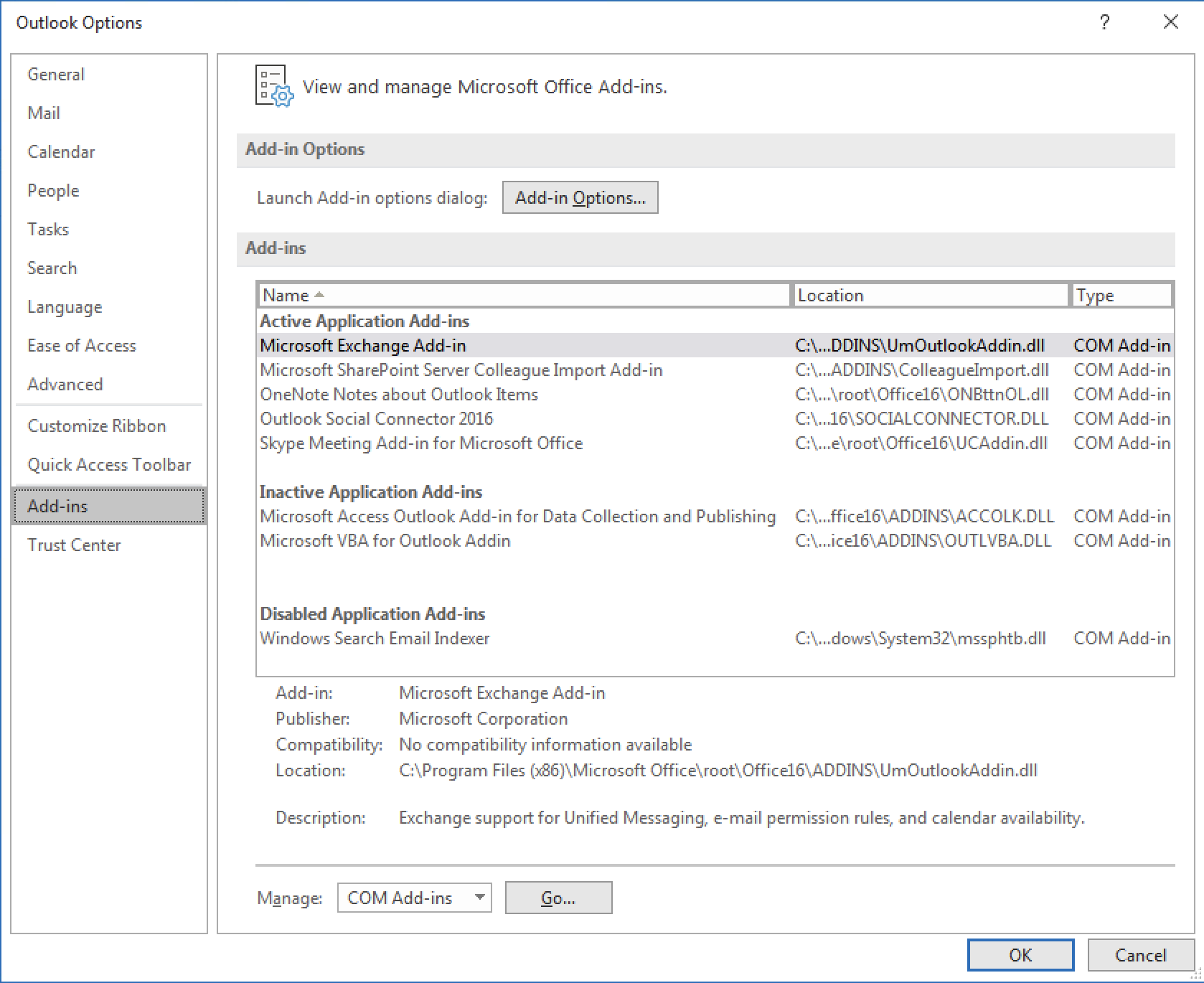 2. In the Manage menu at the bottom, select "COM Add-ins" and click Go...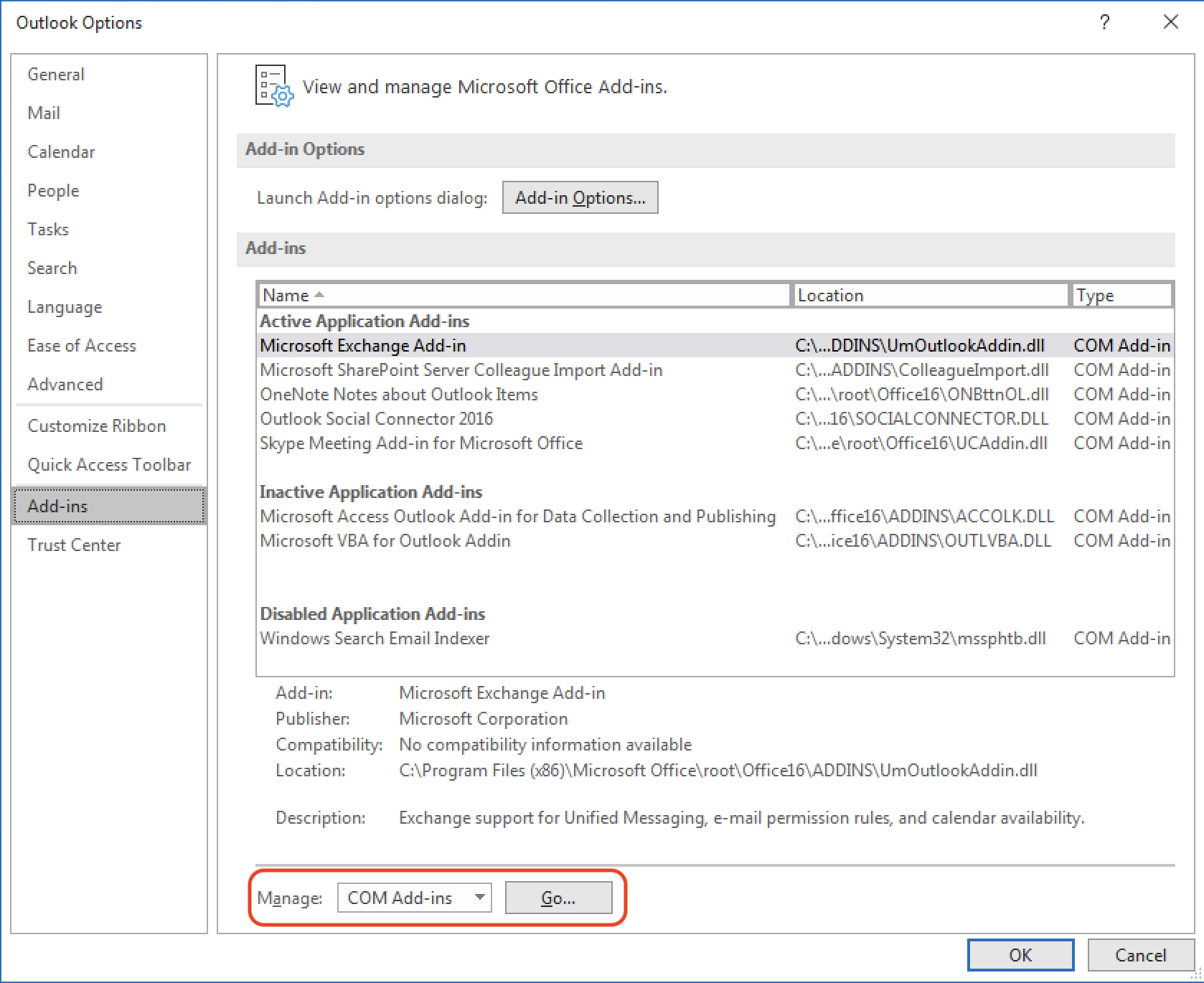 3. From the add-ins menu (since Virtru for Outlook is not listed), click Add...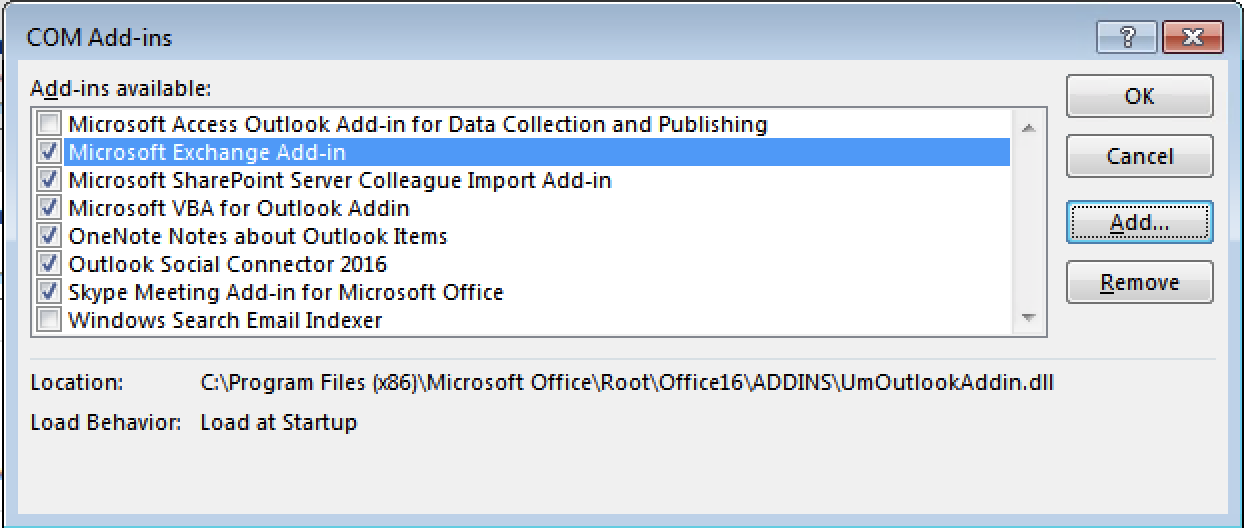 4. From the Windows navigator, head to %appdata%/Virtru/Virtru for Outlook
5. Select "adxloader.dll" and click OK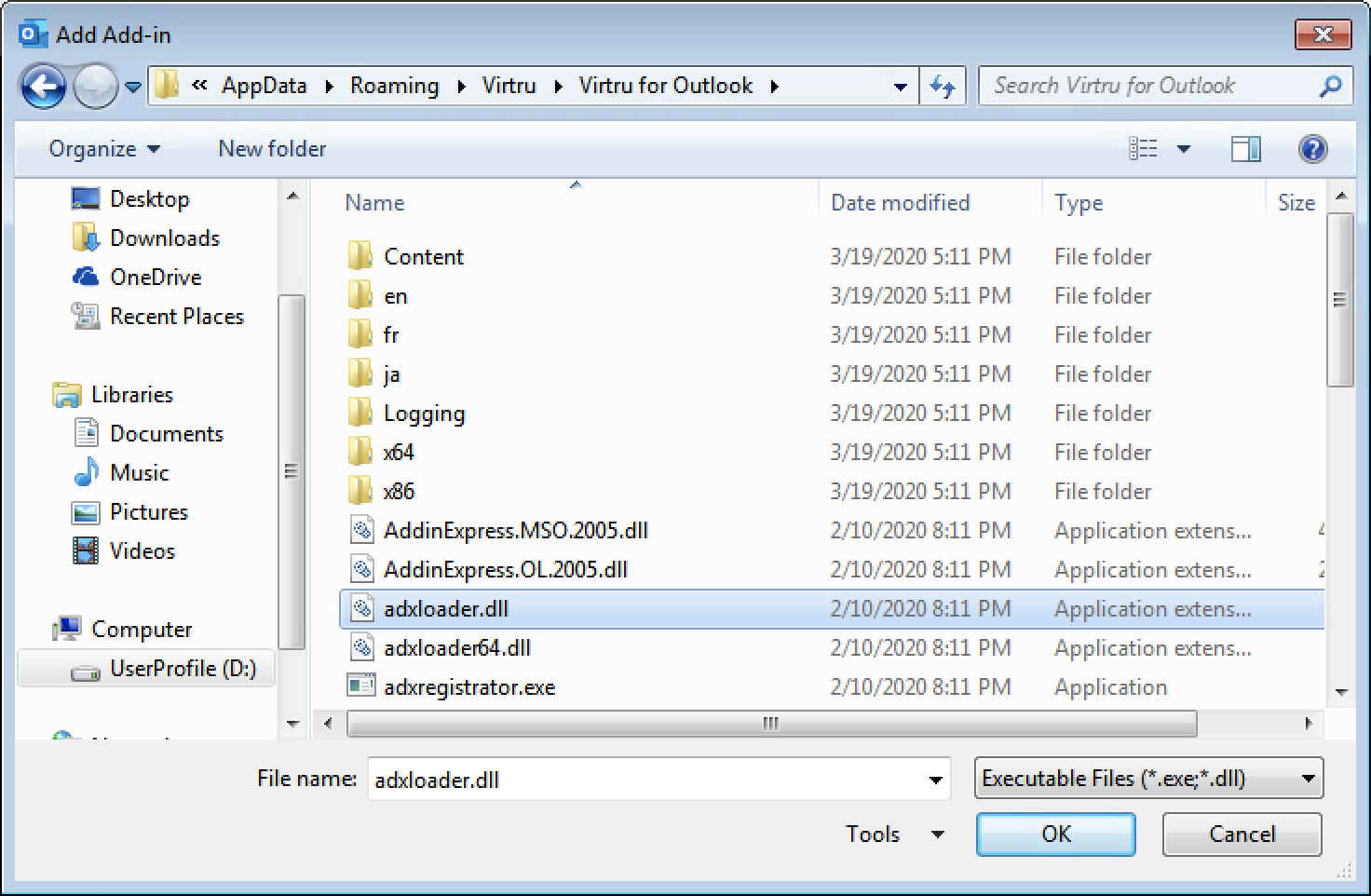 If you get an error that the dll is "not a valid Office Add-in," try again with "adxloader64.dll"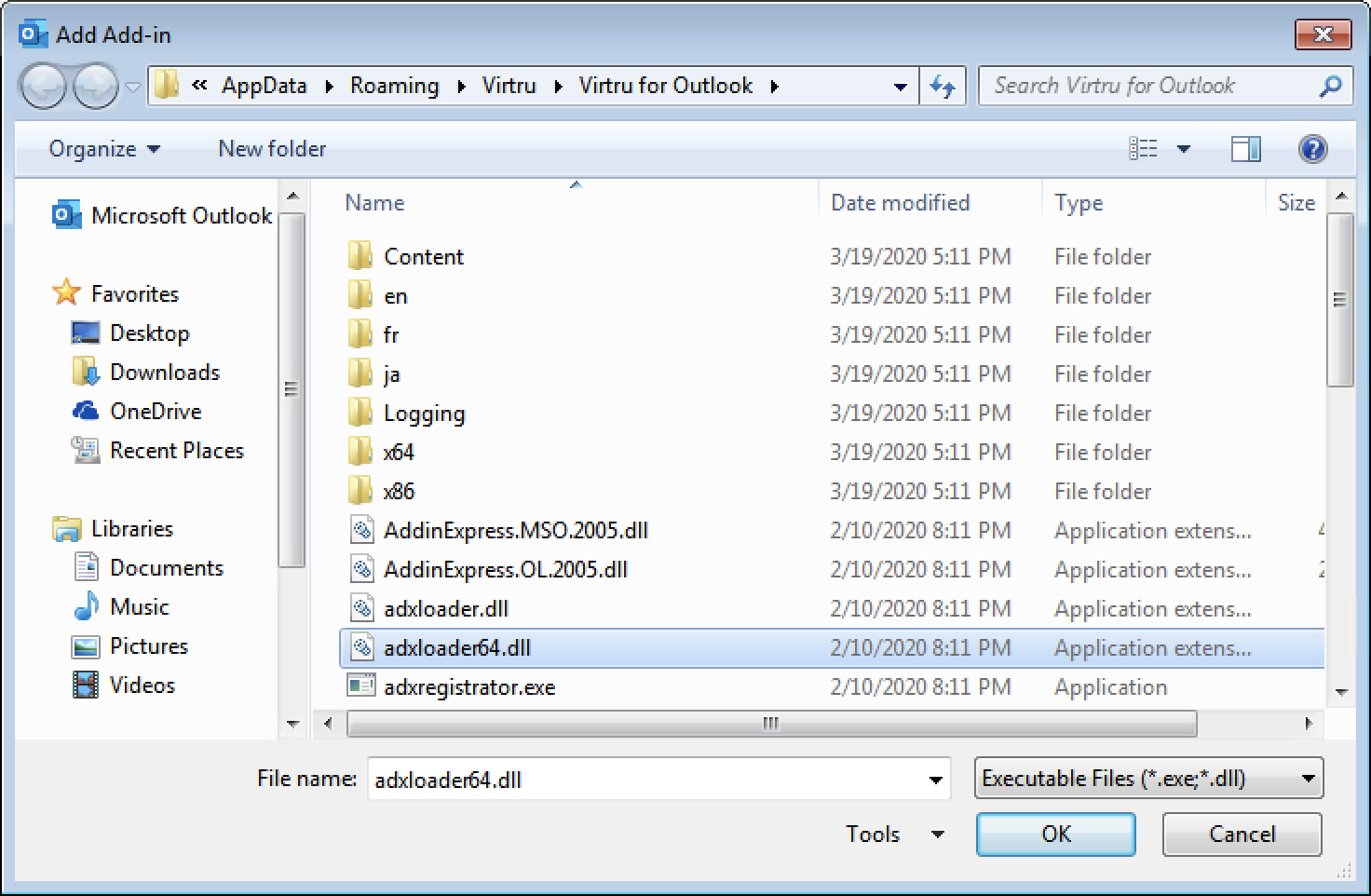 6. If successful, Virtru for Outlook should appear on the Add-ins list. Enable and click OK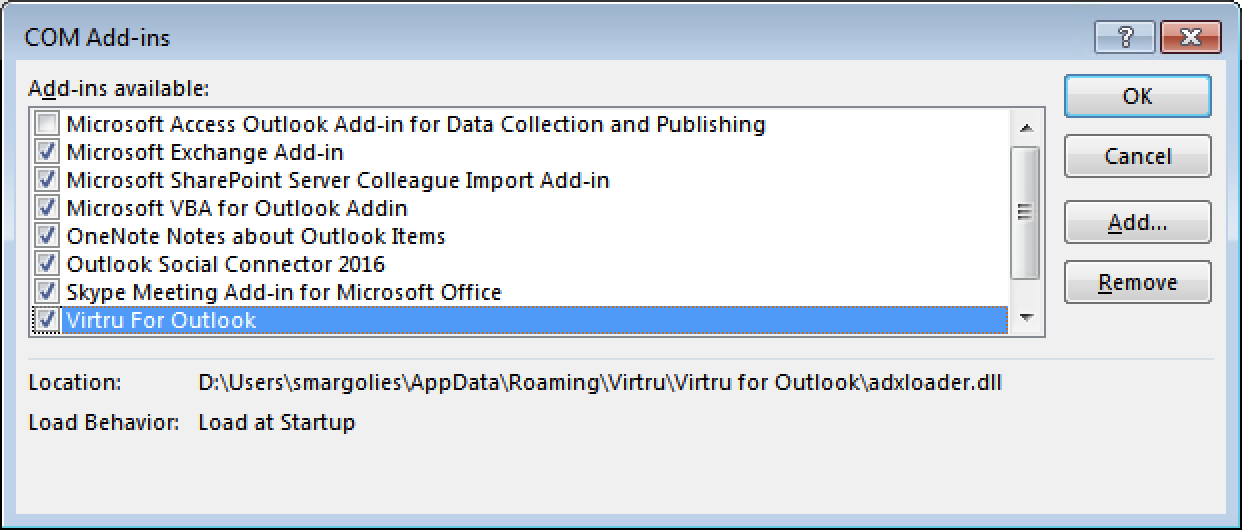 Additional Troubleshooting Steps
If the problem persists after checking your UAC settings and pointing to the correct dll file, it is possible that there is a problem with .NET or some other file on your computer. To verify this, please follow these steps to send your installation logs to Virtru Customer Support:
1. Open your Run menu and type "%appdata%"
2. In the folder that opens, select Virtru > Virtru for Outlook > Logging
3. The files we'll want to see are called "adxregistrator.log", "adxloader.log", and "VirtruAPIs.log"
4. Create a new Support ticket. Attach the files from step #3 to your ticket and highlight any troubleshooting steps you have already taken (ex. checked your UAC settings via the steps in this article)
5. Our Customer Support team will have a look at the logs and provide additional troubleshooting instructions