About
If you are a recipient of a Virtru secure email that includes an attachment for which Persistent Protection has been applied, you will see a grey attachment chip icon, with a lock symbol, and the extension tdf.html.


The Persistent Protection security option applied by the sender allows them to maintain full control and visibility into who can access the document. This type of file is protected no matter where it goes, even if downloaded, and only authorized parties can view it.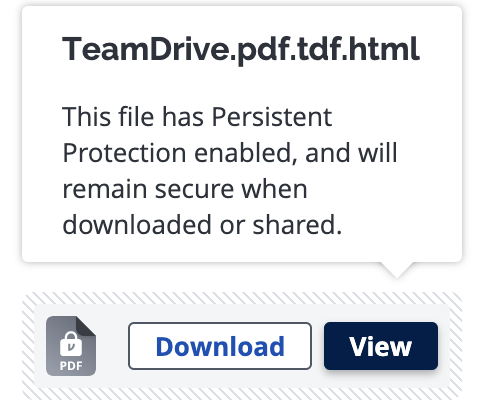 Requesting Access to a Protected file from the Secure Reader
If you are the recipient of a tdf.html file and you attempt to open a file to which you do not have access, you will be presented with a screen in the Virtru Secure Reader that allows you to request access. Once you click the Request Access button, an email will be sent to the owner of the file with your request.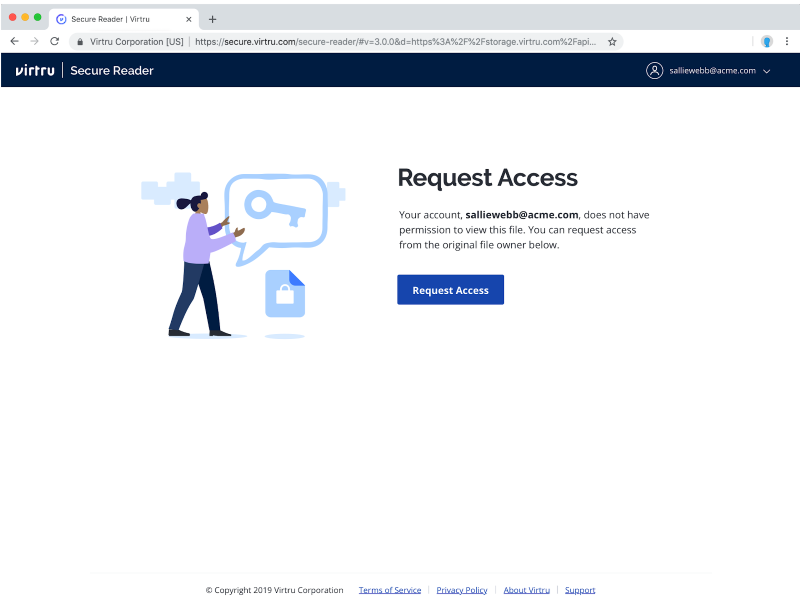 Access Granted or Denied Verification Emails
Once your request is granted or denied, you will be informed via an automatic email from Virtru. If your request is granted, re-open the tdf.html file to access the contents in the Secure Reader. After verification, you should have access to the document. The Persistent File Protection support article contains more information about accessing and viewing tdf.html files.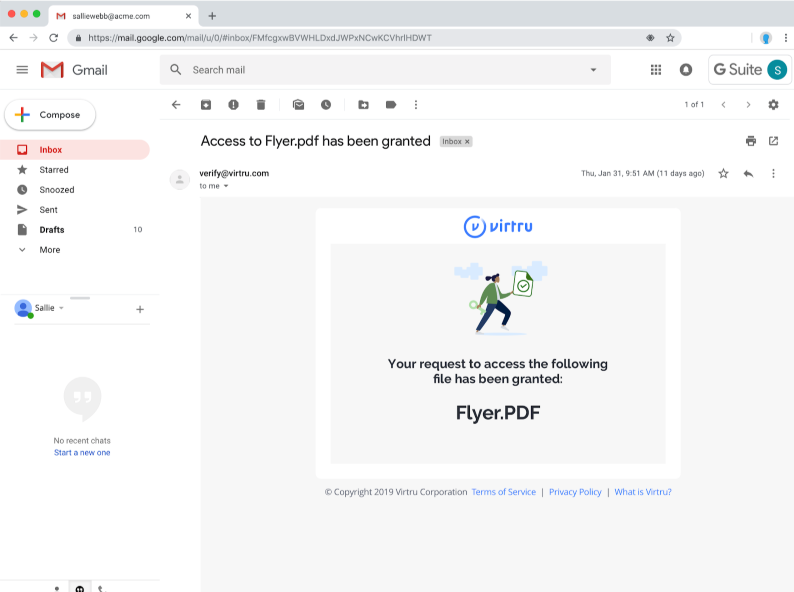 If access is denied, you will receive notification and will not be able to access the secure file.