Note:
These settings are individual user settings; this introduction will not apply to the entire organization. To customize messaging for your whole organization, contact Virtru.
When a recipient (without the Virtru extension) receives a Virtru email, they'll see either your organization's custom message template or if you don't have one, Virtru's default recipient template.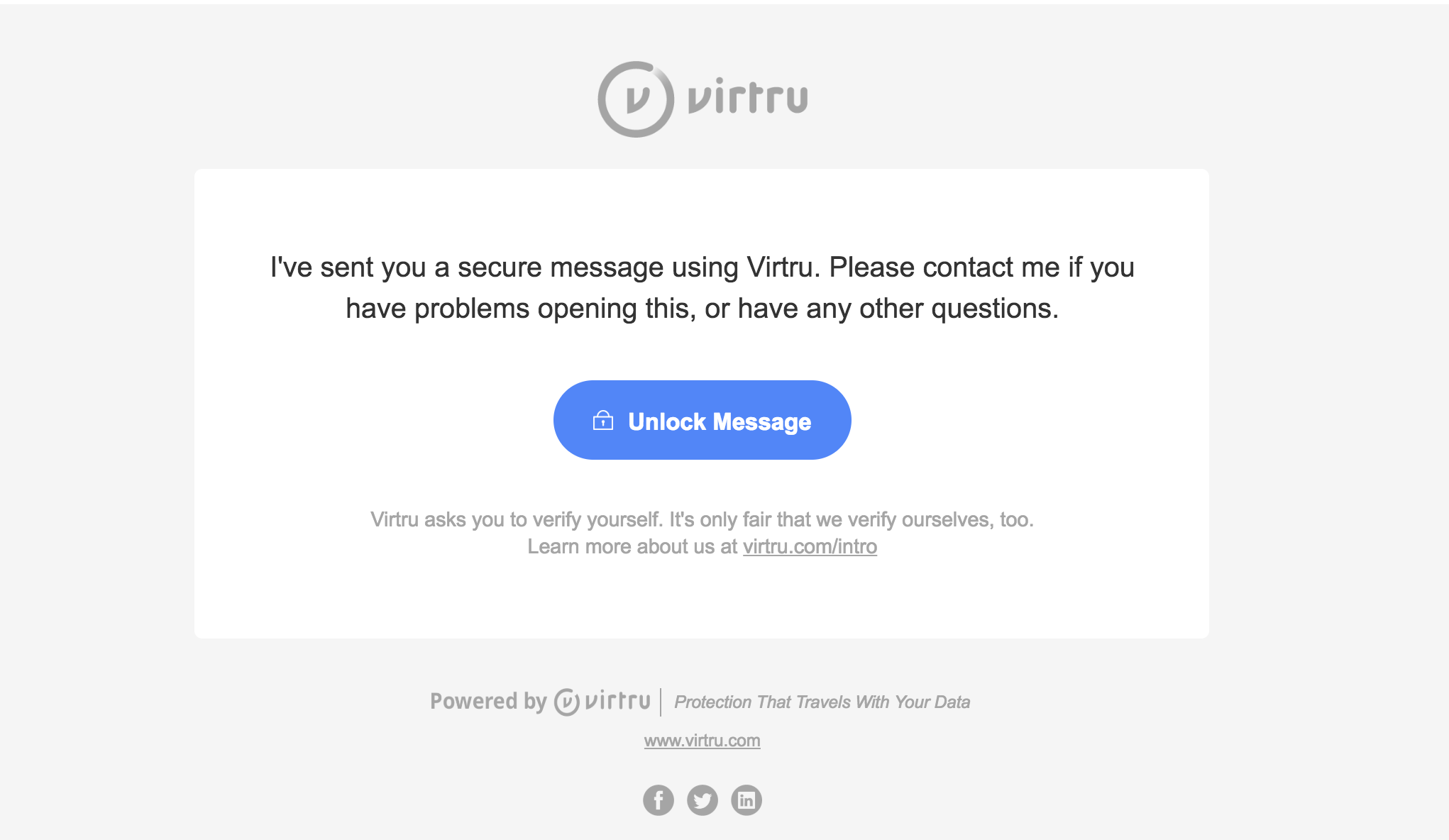 (Virtru default template)
You can change that default text in the recipient template to a message of your choosing via the Admin Dashboard following the steps below: 
Log into the Virtru Dashboard.
If you're the administrator of your Virtru plan, switch Organization Admin Mode to OFF.
Select Settings.
Enter your new introduction in the Personal Introduction field.
After entering your introduction, save your changes via the button at the bottom of the page.
Finally, if you use our browser extensions, refresh your webmail page. If you use our Outlook add-in, quit Outlook and relaunch the application to pull in the changes.

(Personal introduction field)
After you've set your personal introduction, you can still always create a one-off unencrypted introduction when composing a secure email.  This will overwrite the custom personal introduction for that email only.