This is a Beta feature
This functionality is not available for all customers. For more information and to request access, click here.
In this article, we'll show you where to find your Secure Share link so you can request and receive files from anyone. This is a personal link, which you can share anywhere you work.
File Size Limit
Virtru's Secure Share currently supports sharing files up to 3.4 GB in size. This is a per file limit and users can share multiple files with combined totals exceeding 3.4 GB.
Retrieving Your Secure Share Link
1. Navigate to https://secure.virtru.com/secure-share/ and select Get Started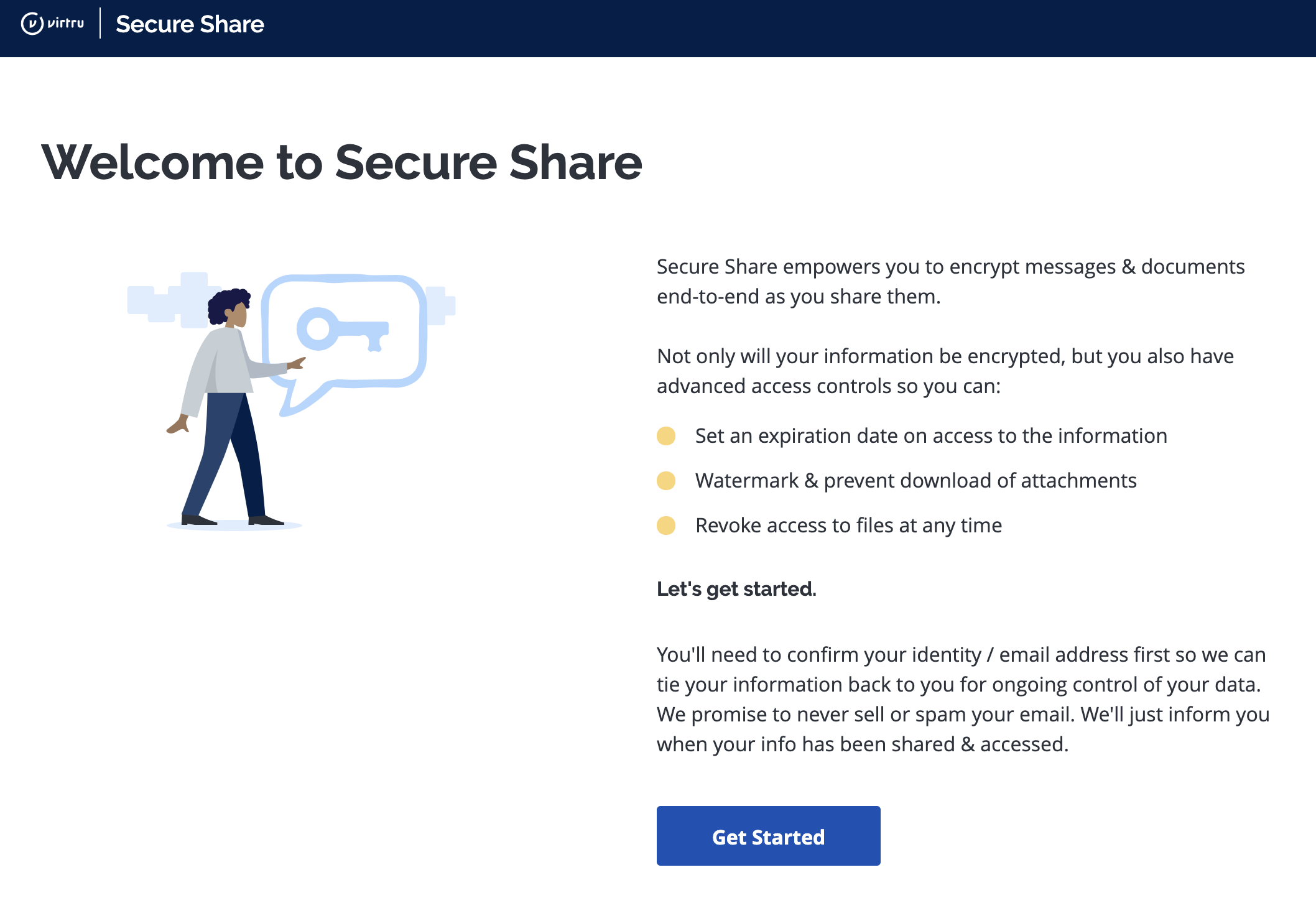 2. You will be asked to sign in. You may do so via your provider or a one-time verification link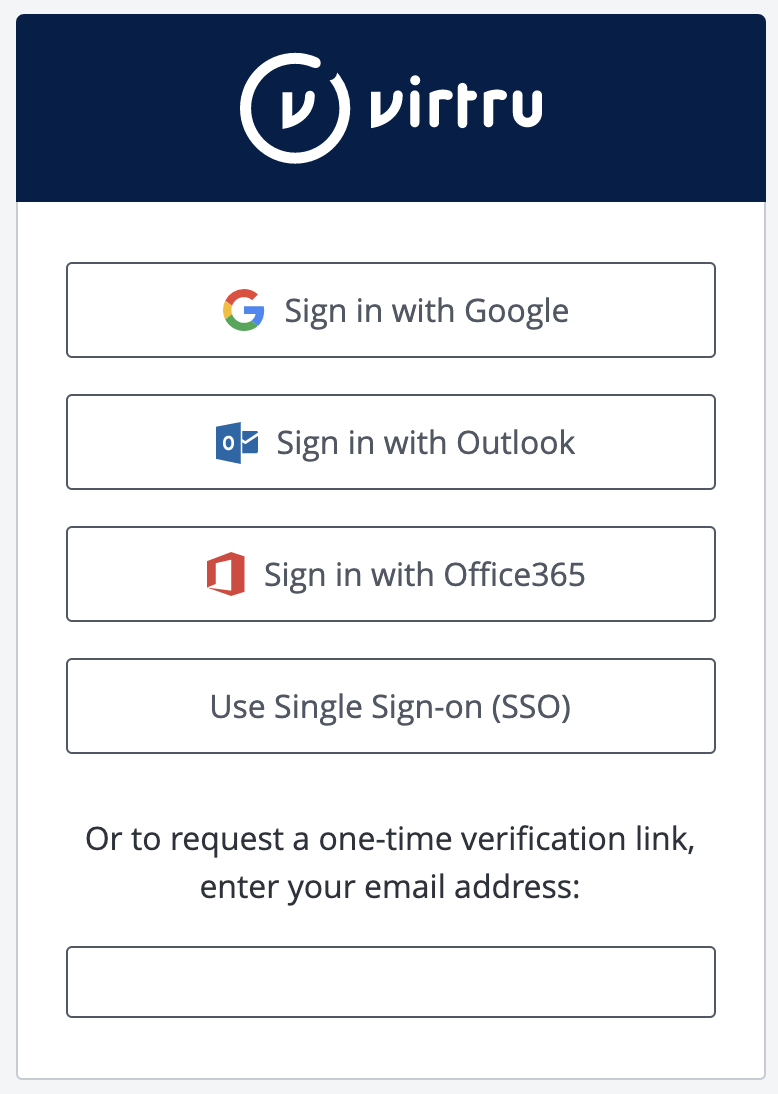 If you selected the one-time verification link, you will receive an email from verify+XXXXXXXX@virtru.com (with each X being a random digit). Select Verify me to complete the process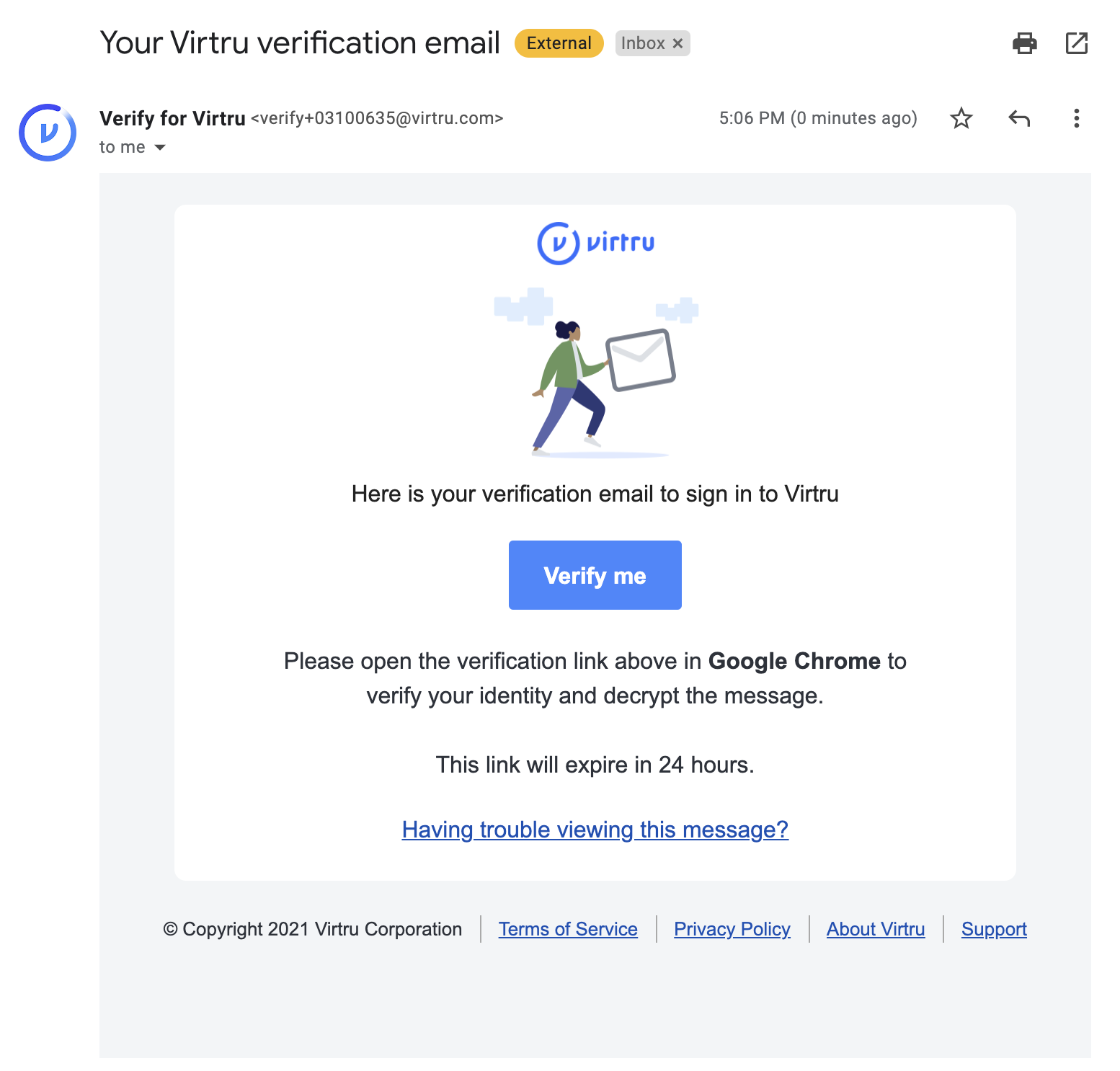 3. Upon successful verification, you will land on your personal Secure Share page. In the middle, you will have a "Your personal link section" with options to Copy Link or Copy HTML Code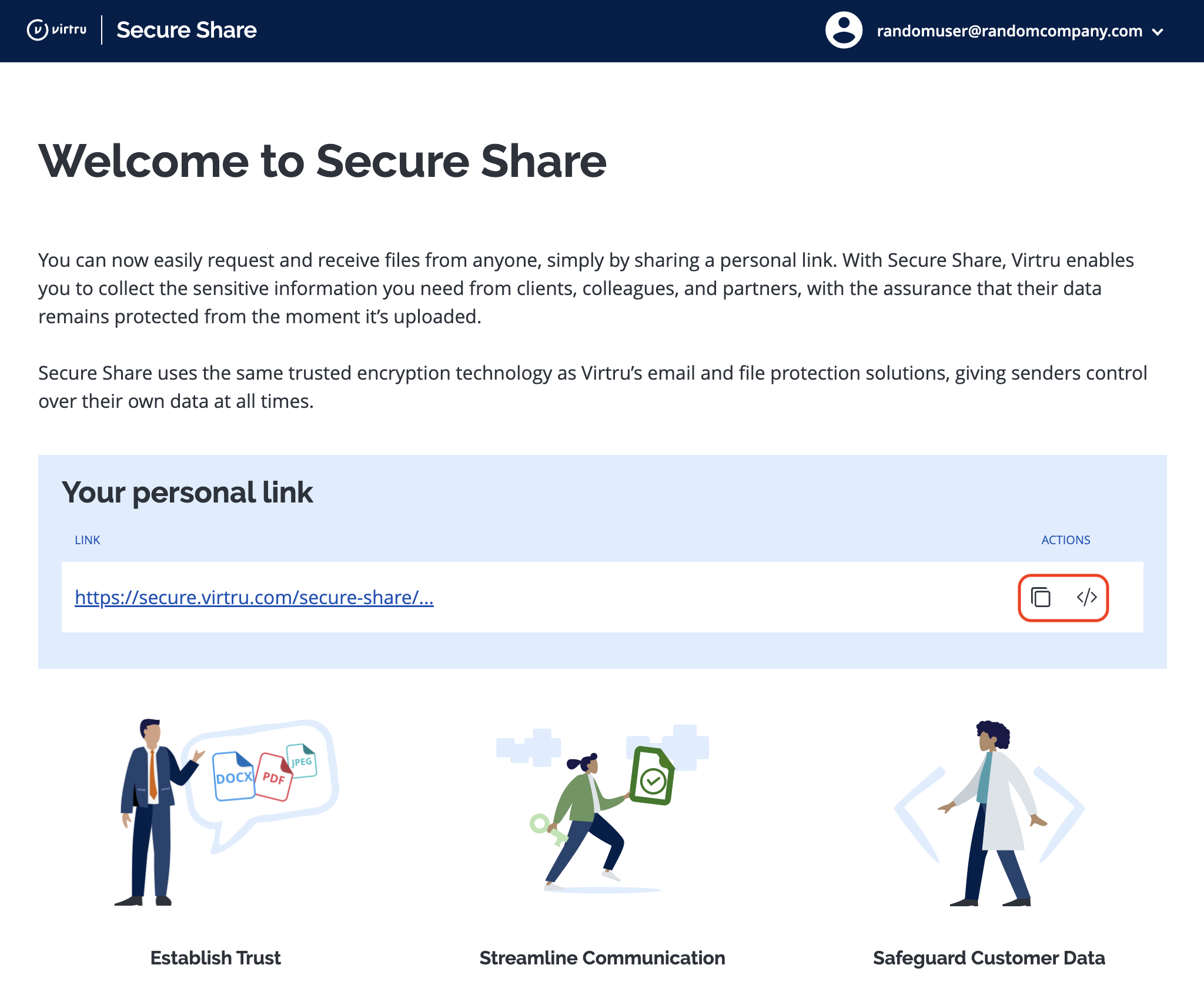 You are now ready to request and receive secure files!
Once you receive files back, the following will walk you through accessing that content: View a Secure File that has been Shared with You
Retrieving a Secure Share Link for a Group or Alias
If your organization has synced with Virtru, then we are able to recognize associated alias and group addresses. You will see a drop-down option where you can select a link for another email address. You can also begin typing your alias or group address and results should auto-populate.