In this article, we'll show you where to find your Secure Share link so you can request and receive files from anyone. This is a personal link, which you can share anywhere you work.
File Size Limit
The file size limit is 15 GB per file based on buffering limitations of your device.  This is a per file limit -  you can share multiple files with combined totals exceeding 15 GB.
Retrieving Your Secure Share Link
1. Navigate to https://secure.virtru.com/secure-share/ and select Get Started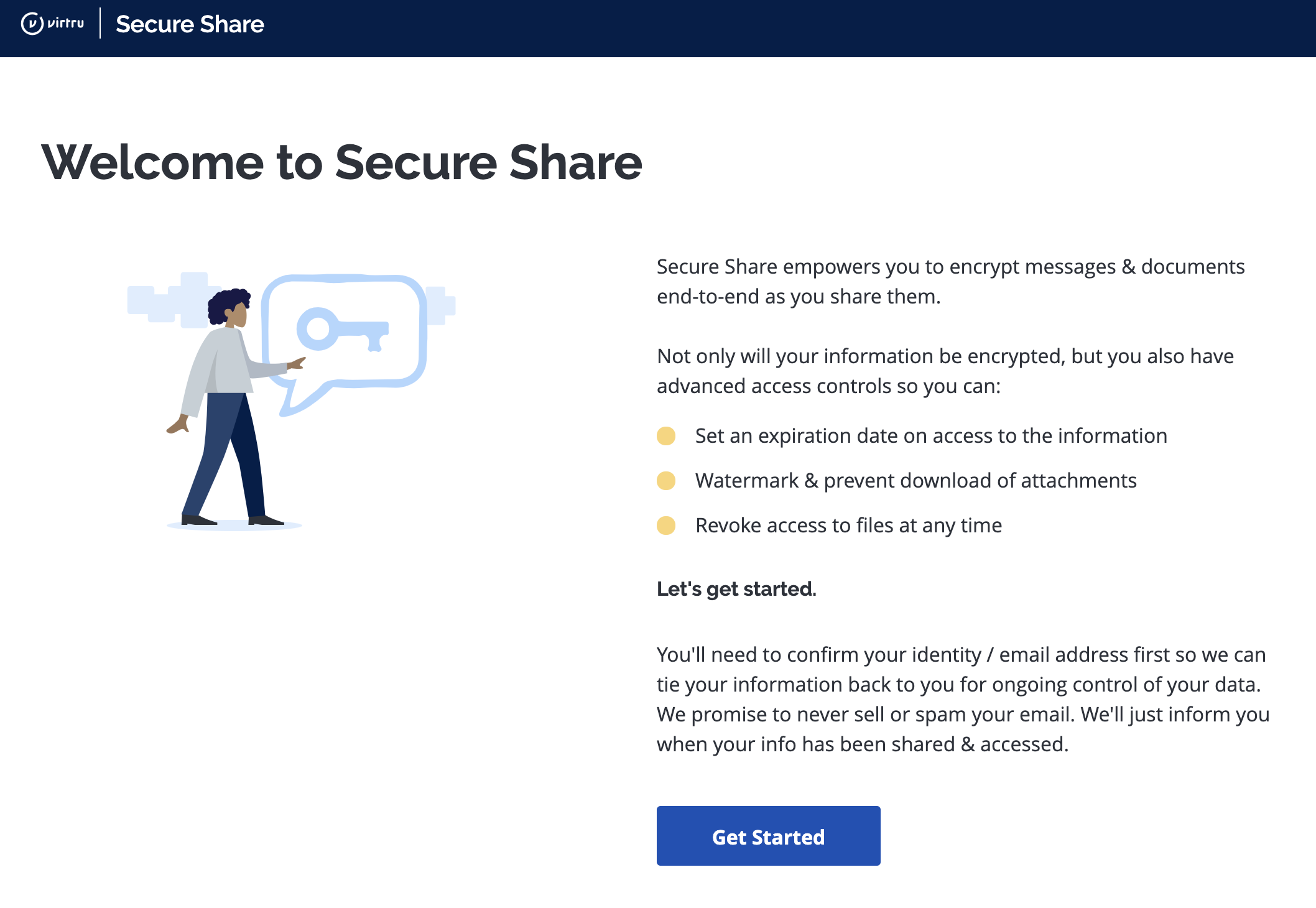 2. You will be asked to sign in. You may do so via your provider or a one-time verification link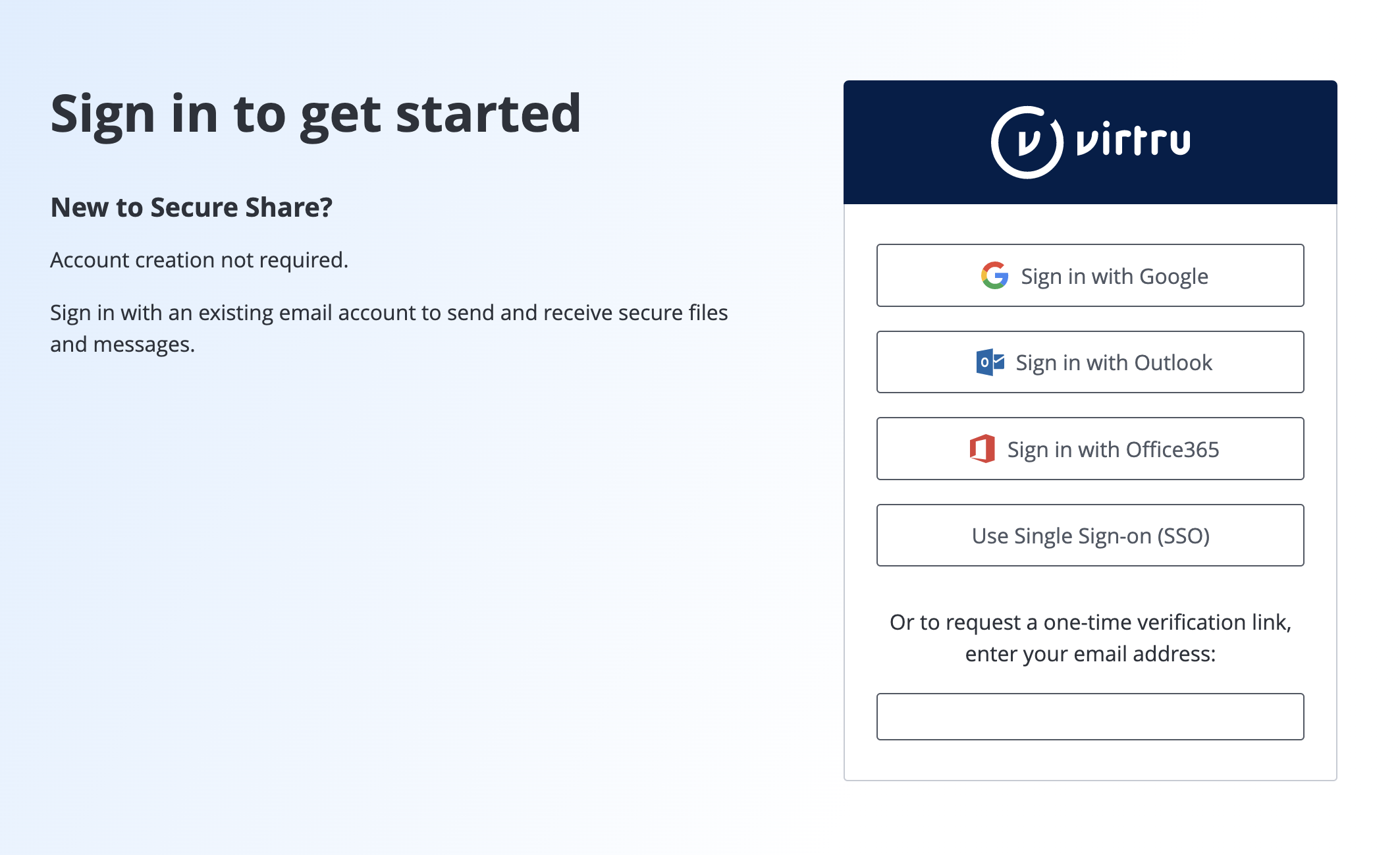 If you selected the one-time verification link, you will receive an email from verify+XXXXXXXX@virtru.com (with each X being a random digit). Select Verify me to complete the process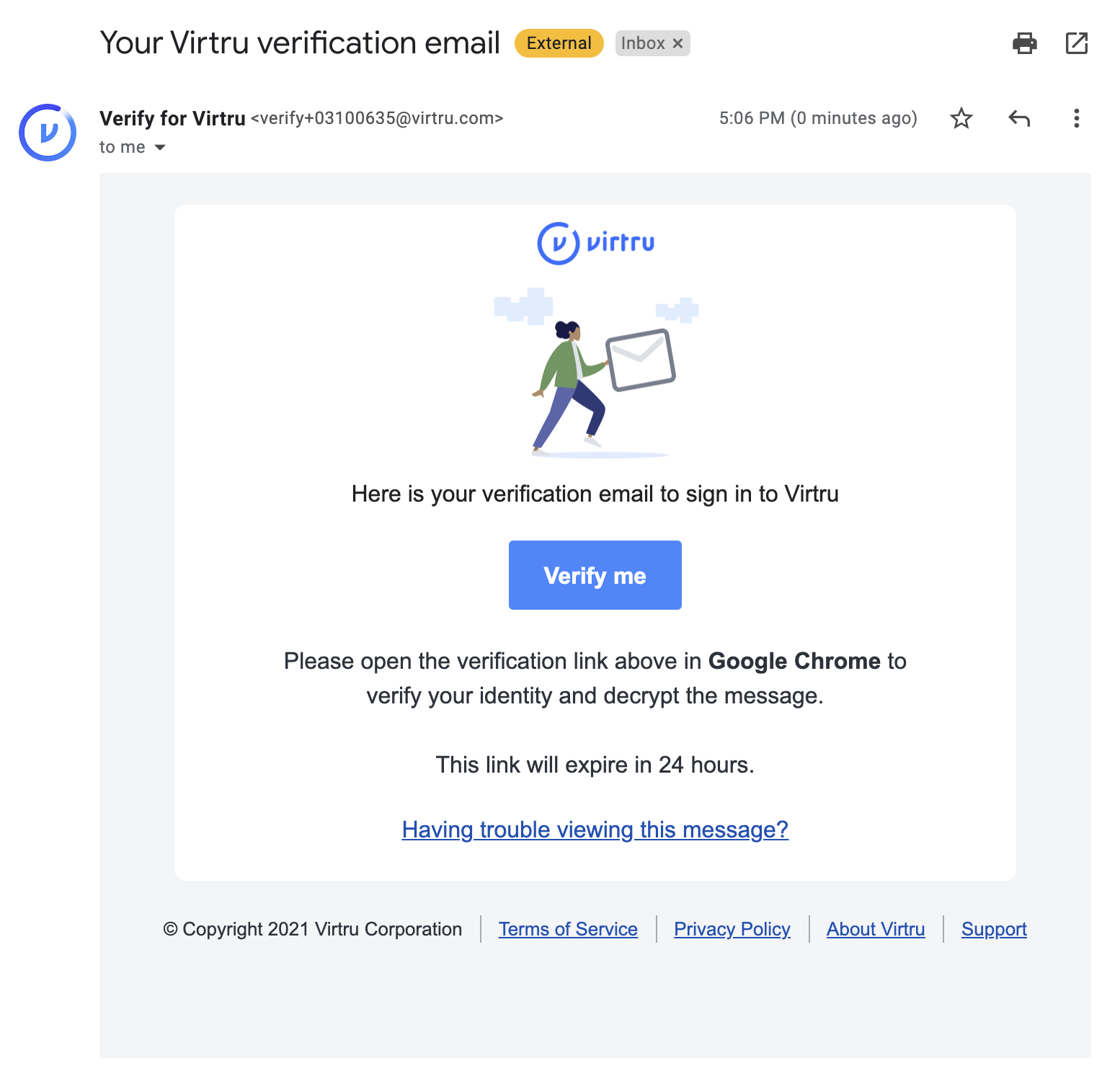 3. Upon successful verification, you will land on the outbound "Securely Send" page. Using the navigation menu on the left, select Request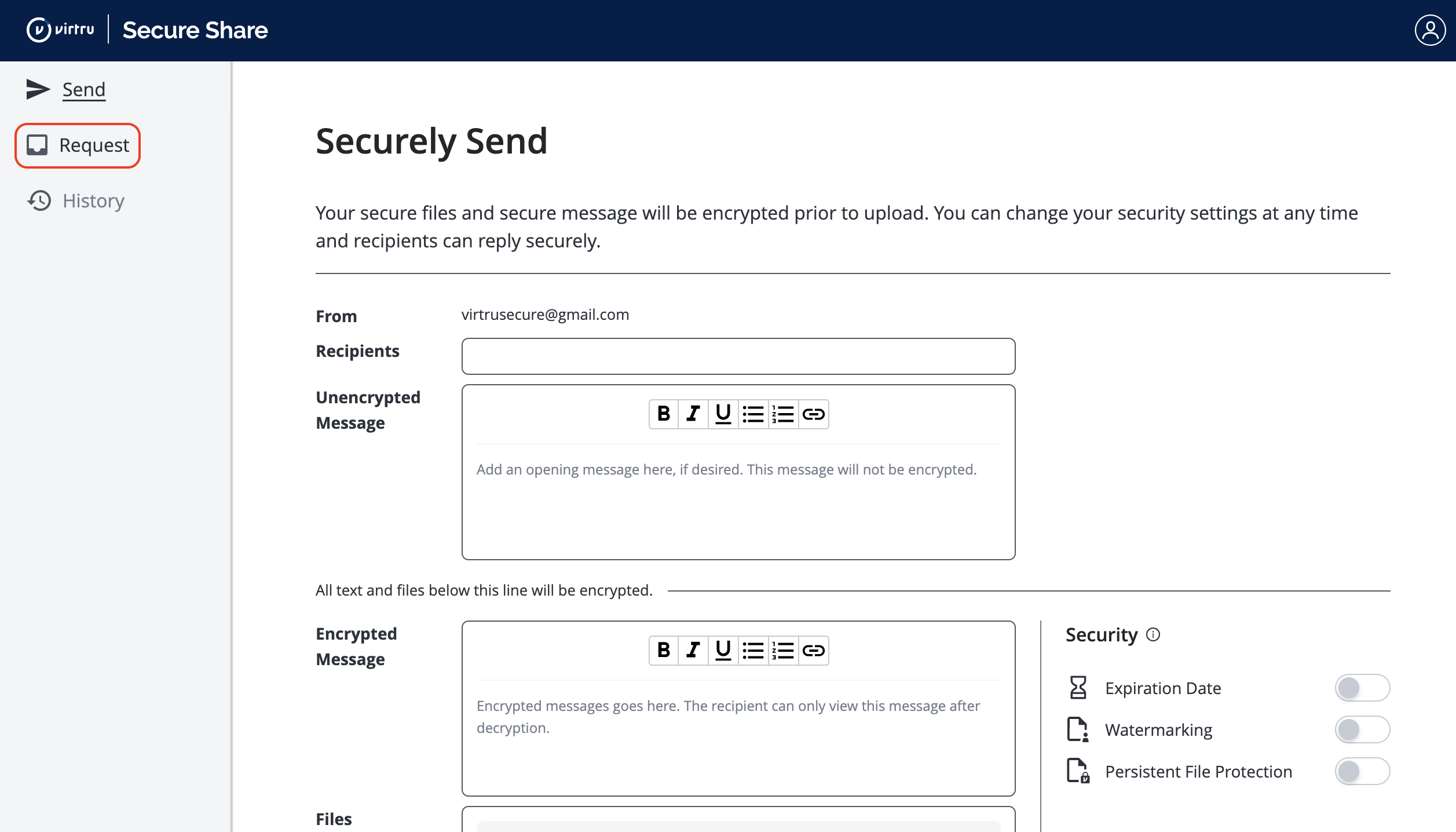 4. On the "Request Files" page, you "First, choose your receiving inbox." This will allow you to select either your primary address or any recognized aliases or group addresses. Note: Alias and group support is only available for Virtru customers who have synced their domains with Virtru.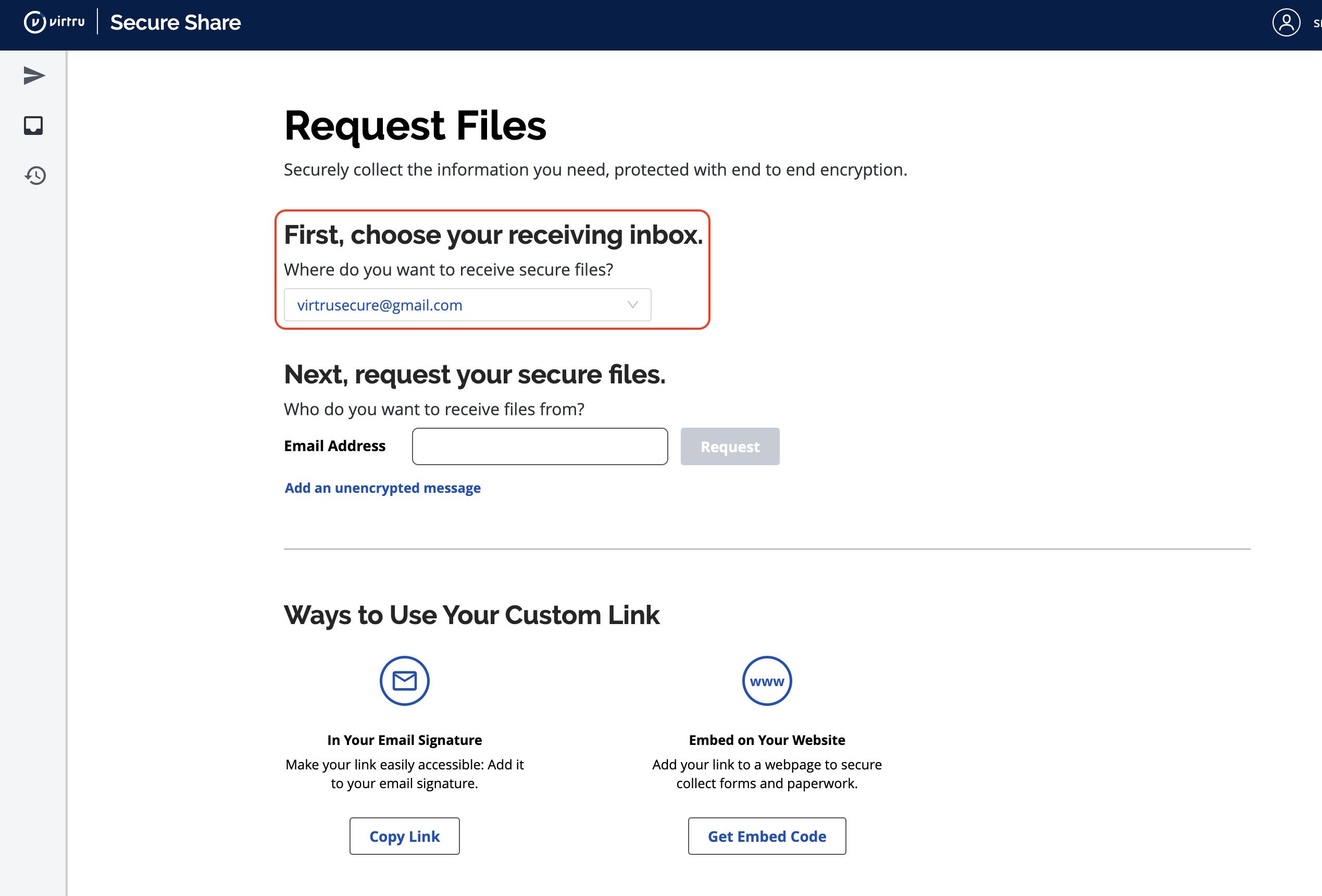 5. Once you have selected the intended recipient, you have three options to request files: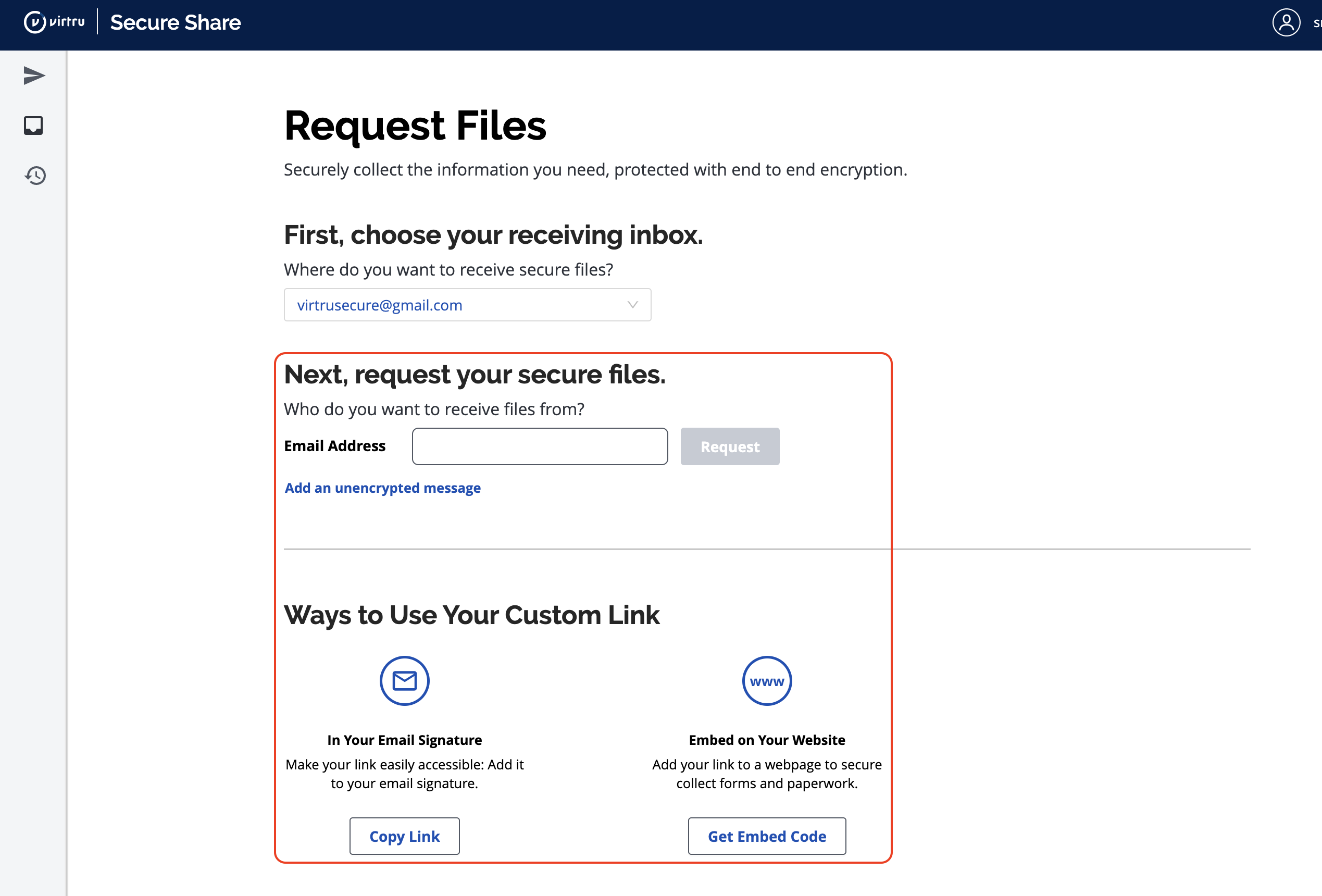 Enter the email address of a specific user you wish to receive content from and Request. This will send an email to that user with a unique link to share files directly back to you

Copy Link so you can share your link anywhere, such as an email signature
Get Embed Code for easy inclusion on web pages
You are now ready to request and receive secure files!
Once you receive files back, the following will walk you through accessing that content: View a Secure File that has been Shared with You
If you need to share files outbound to a colleague, follow the instructions here: Share Files (Outbound) via Secure Share