About
Before you can send and receive secure emails with Virtru in Chrome, you will need to install and activate the Virtru plugin, which can be found in the Chrome Web Store. This guide will cover manual installation, activation, and reactivation of the Virtru plugin. 
In this article, we'll show you how to install, activate, and a quickly send a new Virtru encrypted email both in a helpful video tutorial below and detailed step-by-step instructions following that.
Jump to:
Installation
Activation
Reactivation 
Installation
System Requirements
Virtru's Google Chrome browser extension is compatible with the current and four (4) preceding versions of the Chrome browser. Virtru may still function with some versions of Chrome outside that range, but compatibility is not guaranteed or supported. 
The rest of our system requirements are the same as those for the Chrome browser itself, which can be found here. Scroll to See supported operating systems & system requirements for details.
Steps to install:
1. Navigate to Virtru Email Protection for Gmail in the Chrome Web Store. 
2. Select  Add to Chrome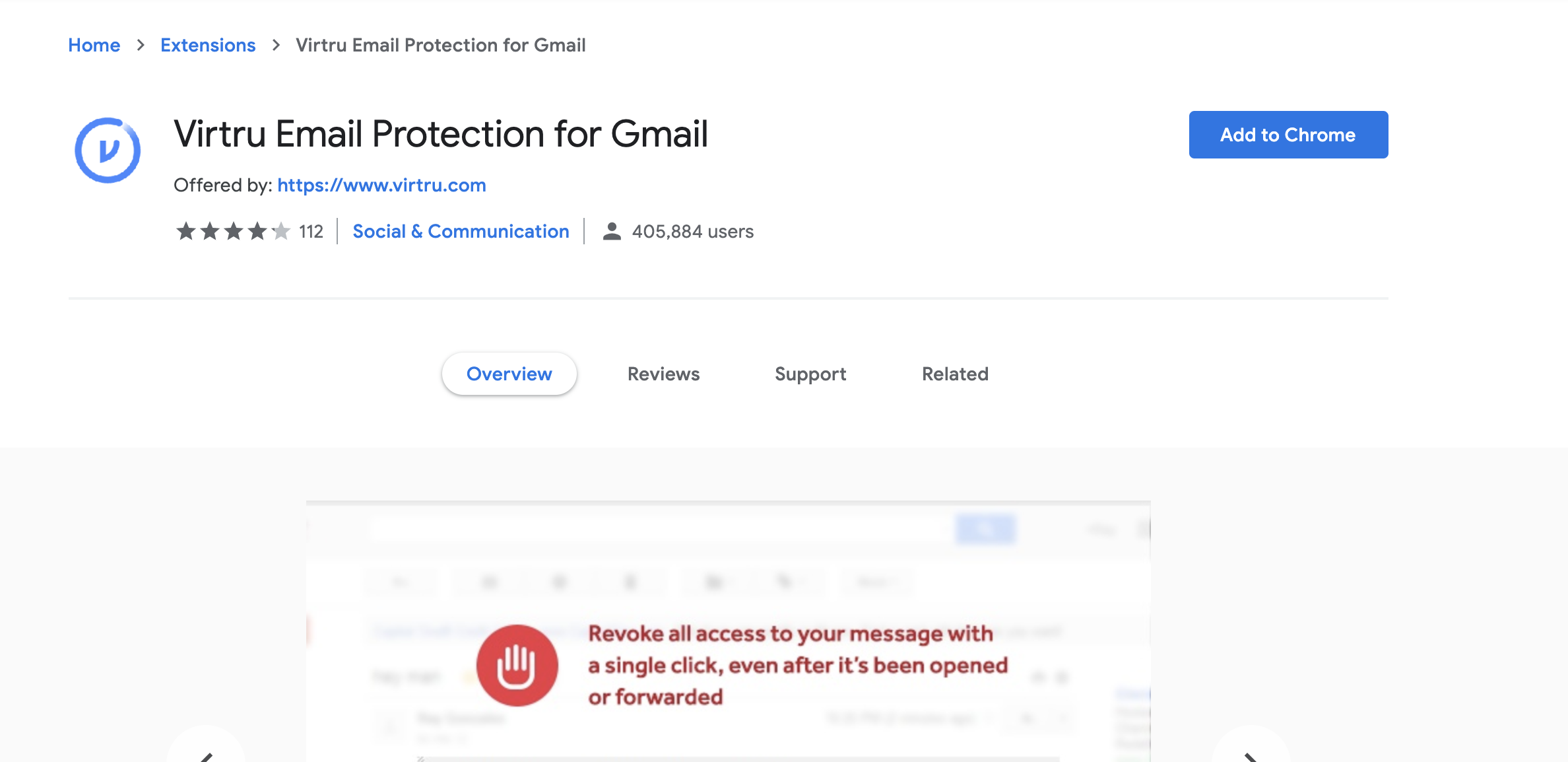 3. When prompted, click Add extension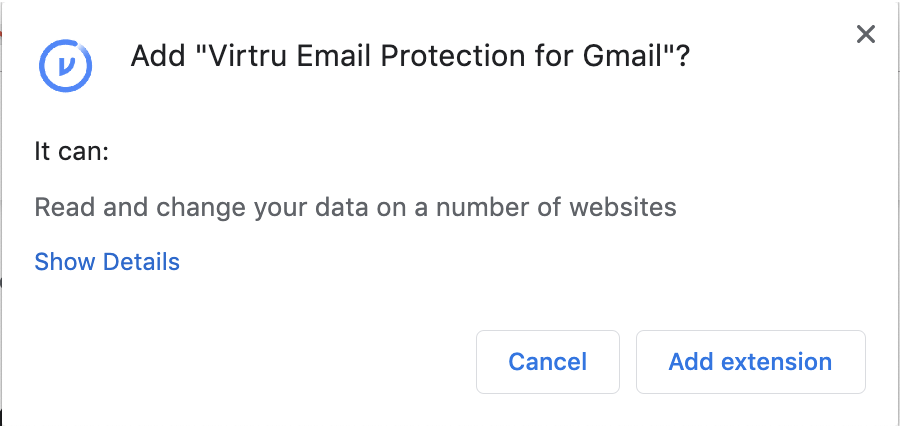 4. Once installation is complete, users will receive a brief confirmation and be directed to a Virtru welcome page.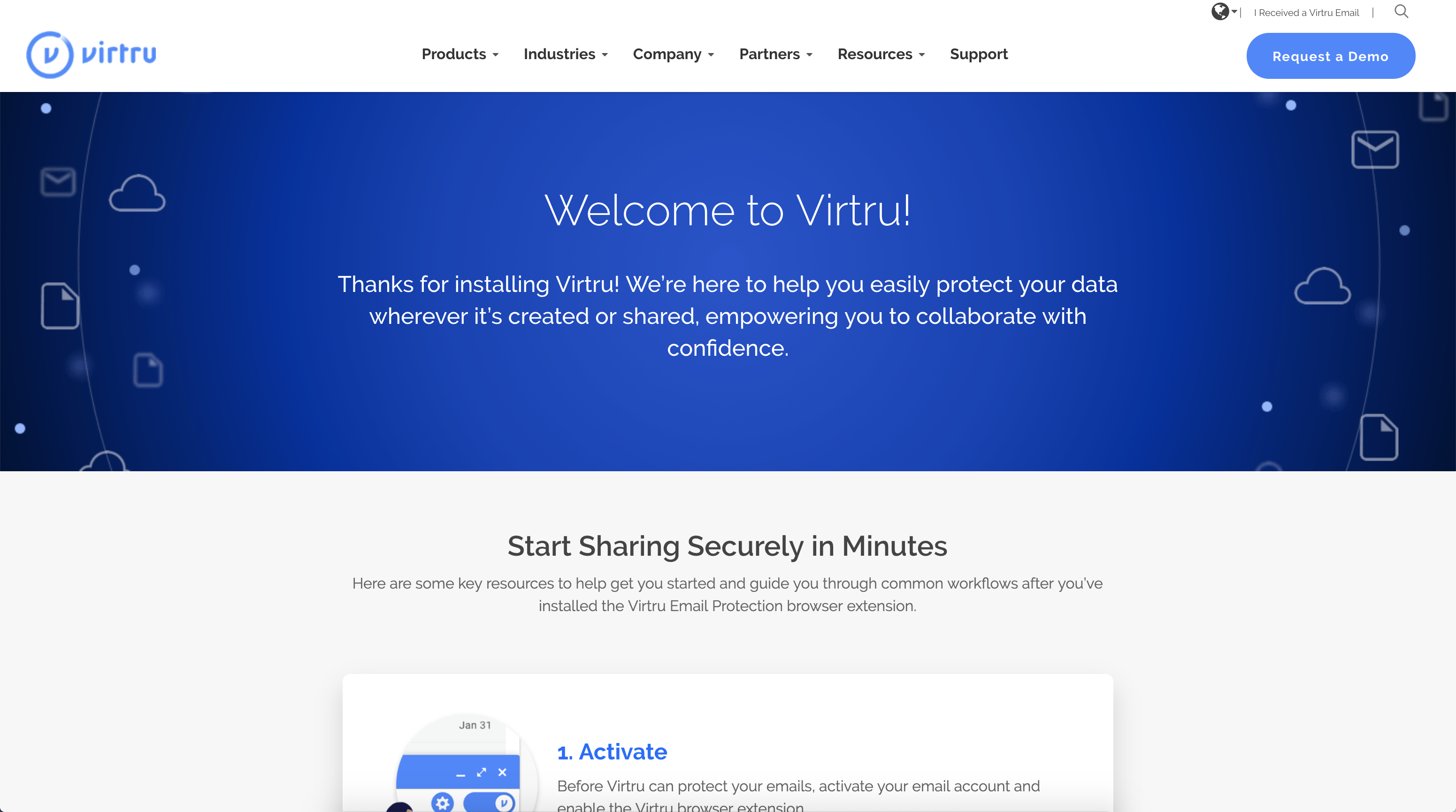 If Gmail is open in another tab, we'll automatically refresh the page for you so that the extension loads.
Activation
1. Once Virtru is successfully installed, you will automatically be prompted to activate upon opening Gmail. Select the Activate button to begin the activation process.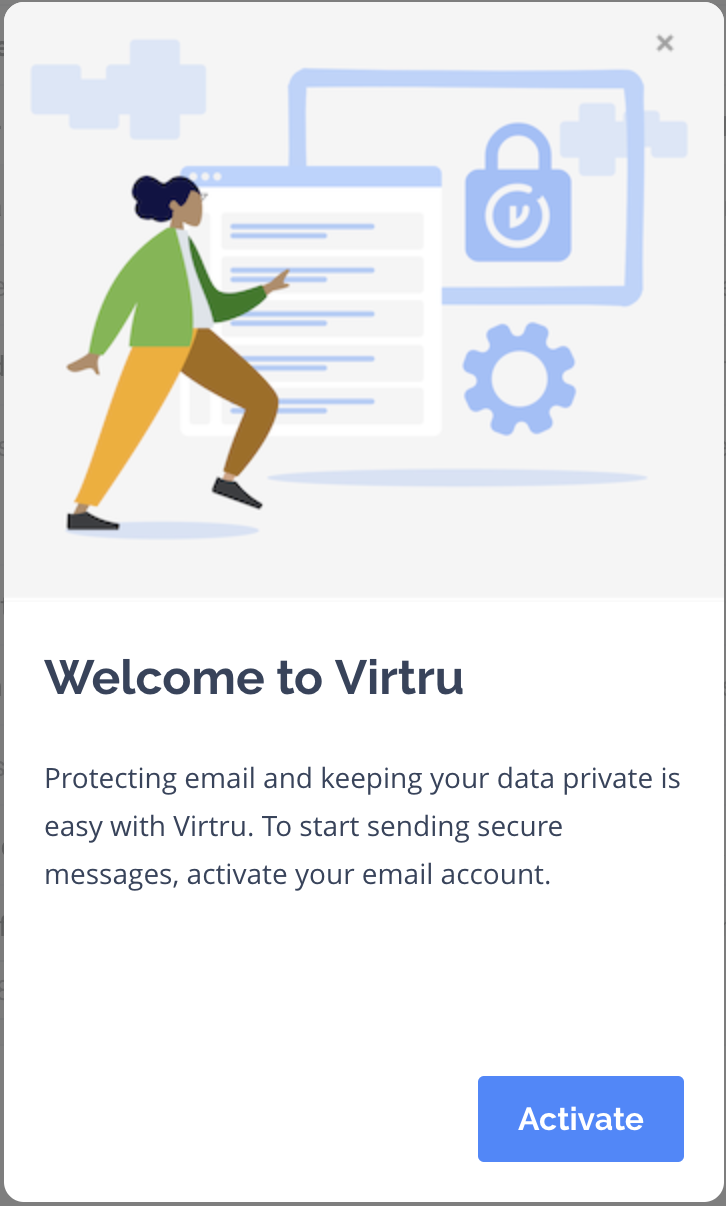 2. A new tab will open with a "Virtru OIDC Login SPA"
If this is your first time activating, you will need to complete a "Sign in with Google"
Upon successful activation, the second tab will close and you will receive a confirmation prompt in Gmail. Click Done to begin sending secure messages!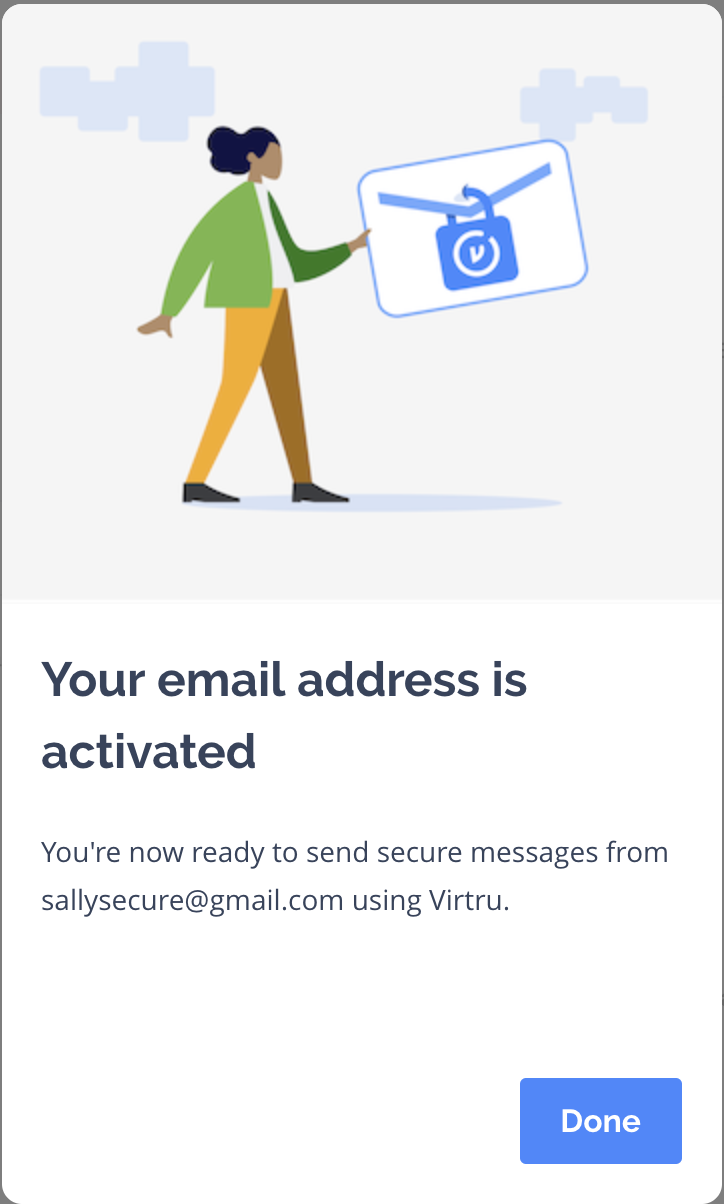 3. If you are new to Virtru, you will receive a brief tour showing you how to send your first secure message. Click Compose to continue.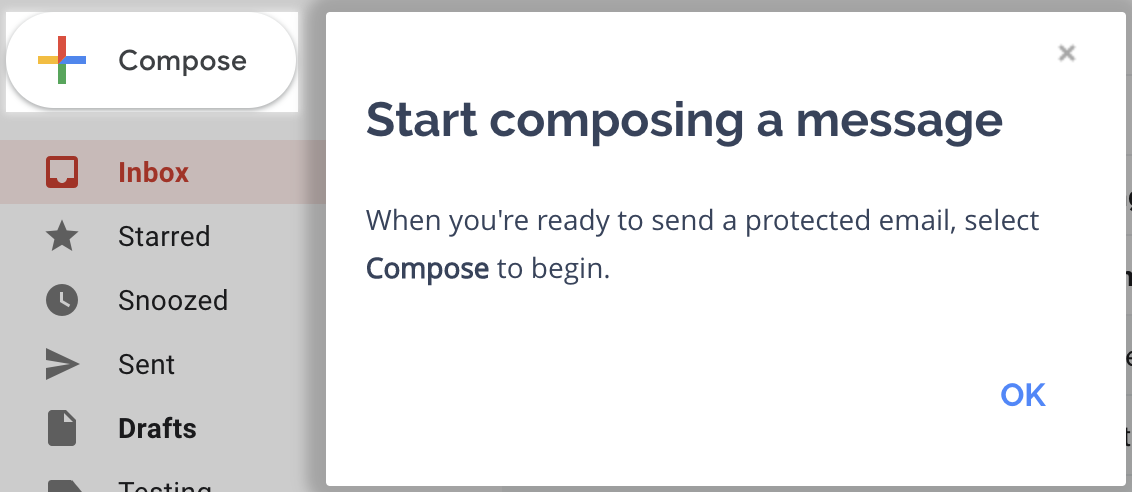 4. In the Compose window, you can toggle Virtru protection on by selecting the toggle in the top right corner.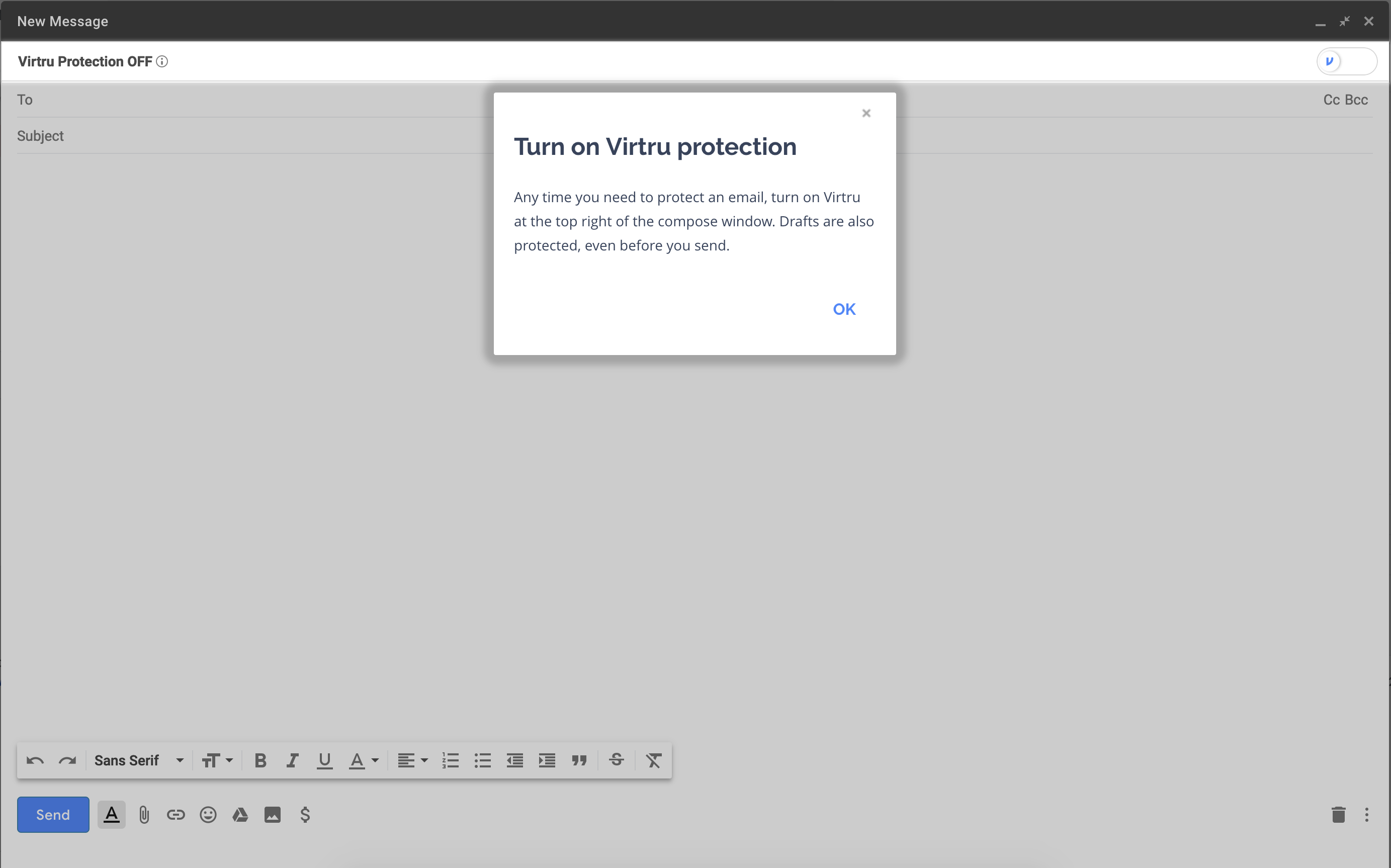 5. The toggle will turn blue, indicating that the message you compose will be sent securely. 

6. A blue gear icon next to the toggle will allow you to add additional security options.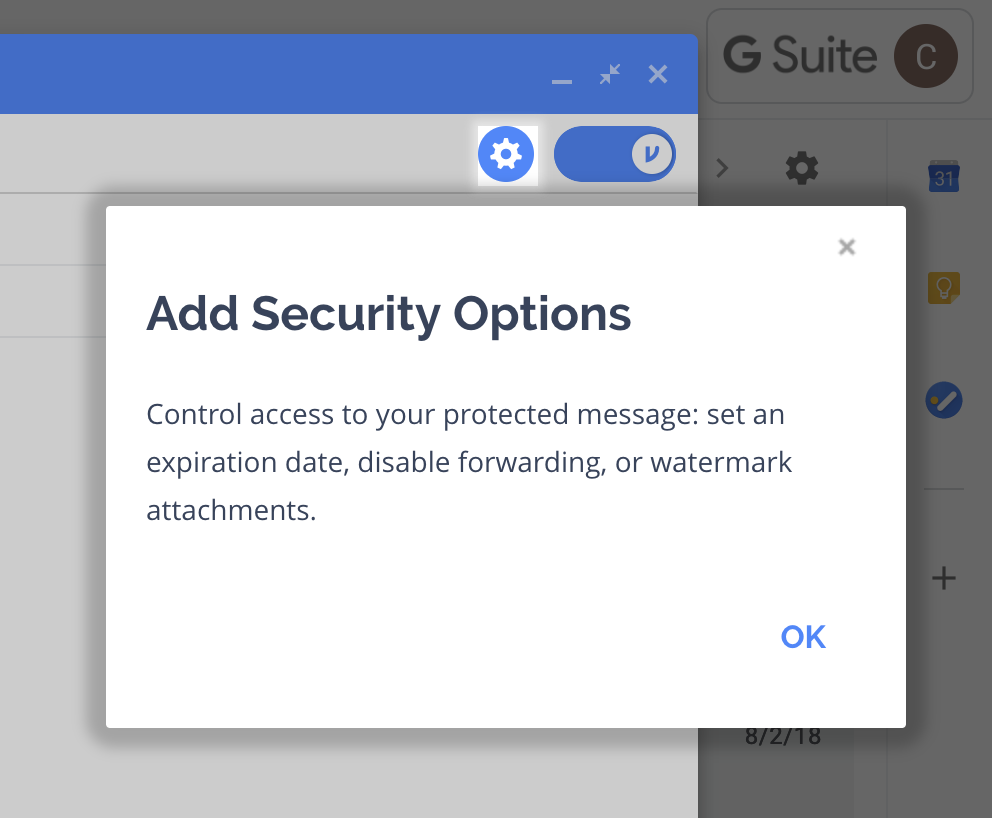 7. For recipients who may be unfamiliar with Virtru protected emails, you can let them know easily and conveniently with an unencrypted personalized message that you are the sender, and that it is safe to proceed with unlocking!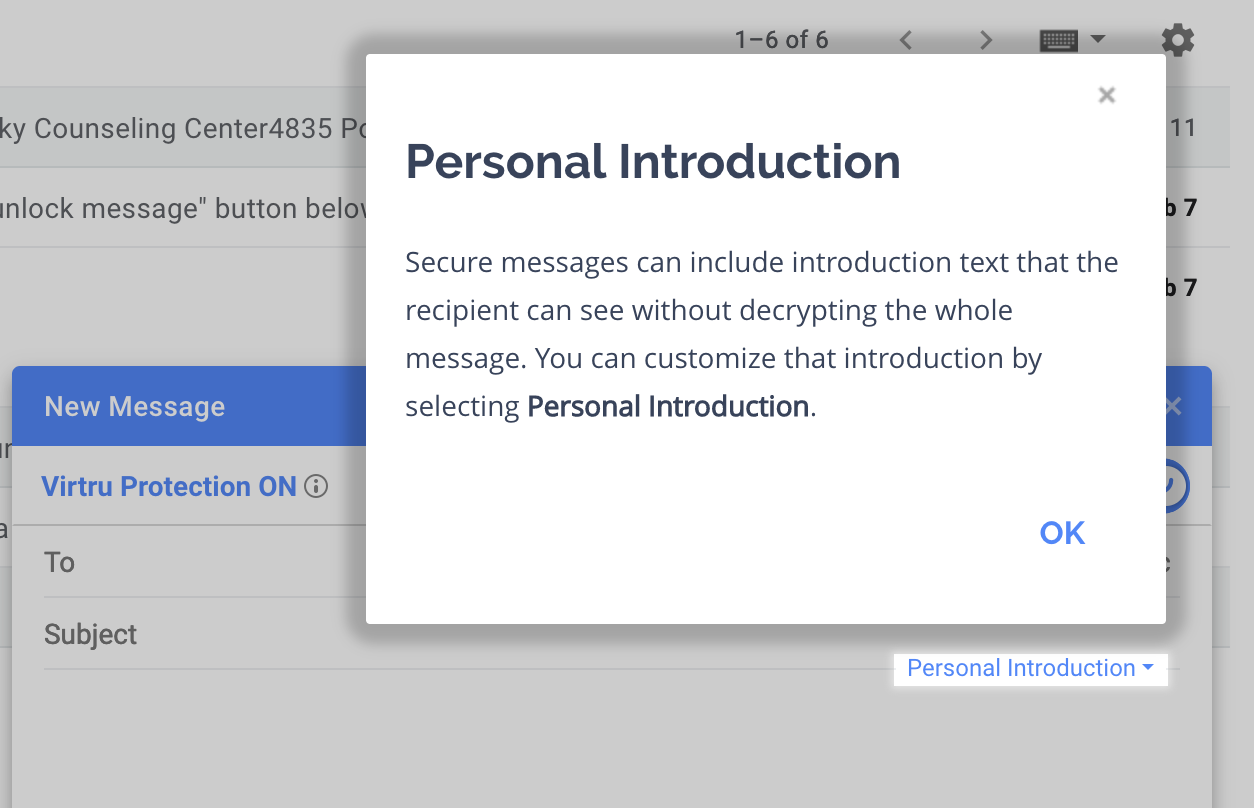 8. Once you are ready, simply hit Secure Send and your message will be delivered securely. You're all set! Congrats on sending your first Virtru secure email!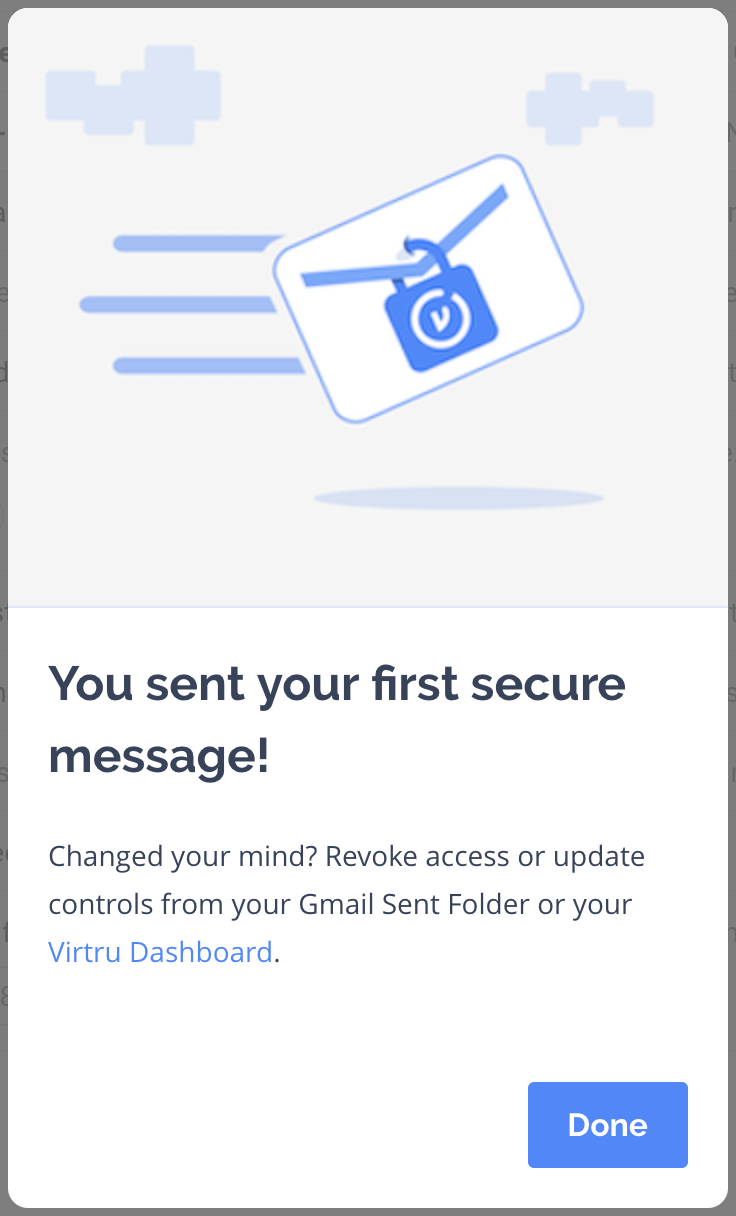 Reactivation
You will occasionally be required to reactivate your Virtru extension under the following circumstances:
You've cleared your browser's cache.
You've reinstalled the Virtru plugin
Your Virtru activation status has expired. For security purposes, Virtru will invalidate your activation status every

120 days for users accessing their own mailboxes.
10 days for users accessing shared or delegated mailboxes.
If your App ID is no longer valid, you can reactivate the Virtru extension by simply following one of the two procedures below:
Reactivating the Virtru Extension via the Compose Window
In Gmail, click Compose


Where you normally see the Virtru toggle, click 

Activate Virtru


Reactivating the Virtru Extension via the Virtru Menu Icon
While in Gmail, locate and click the Virtru extension icon on Chrome's menu bar (top-right corner)

Click Activate Virtru for [your email address] to reactivate the extension

Additional Resources