If you can't find an activation email or verification email, first check your Spam or Junk folder. Virtru activation emails will come from
noreply-activation@virtru.com
, and will look similar to this
(only
delegated email activations require clicking "Activate" in the activation email):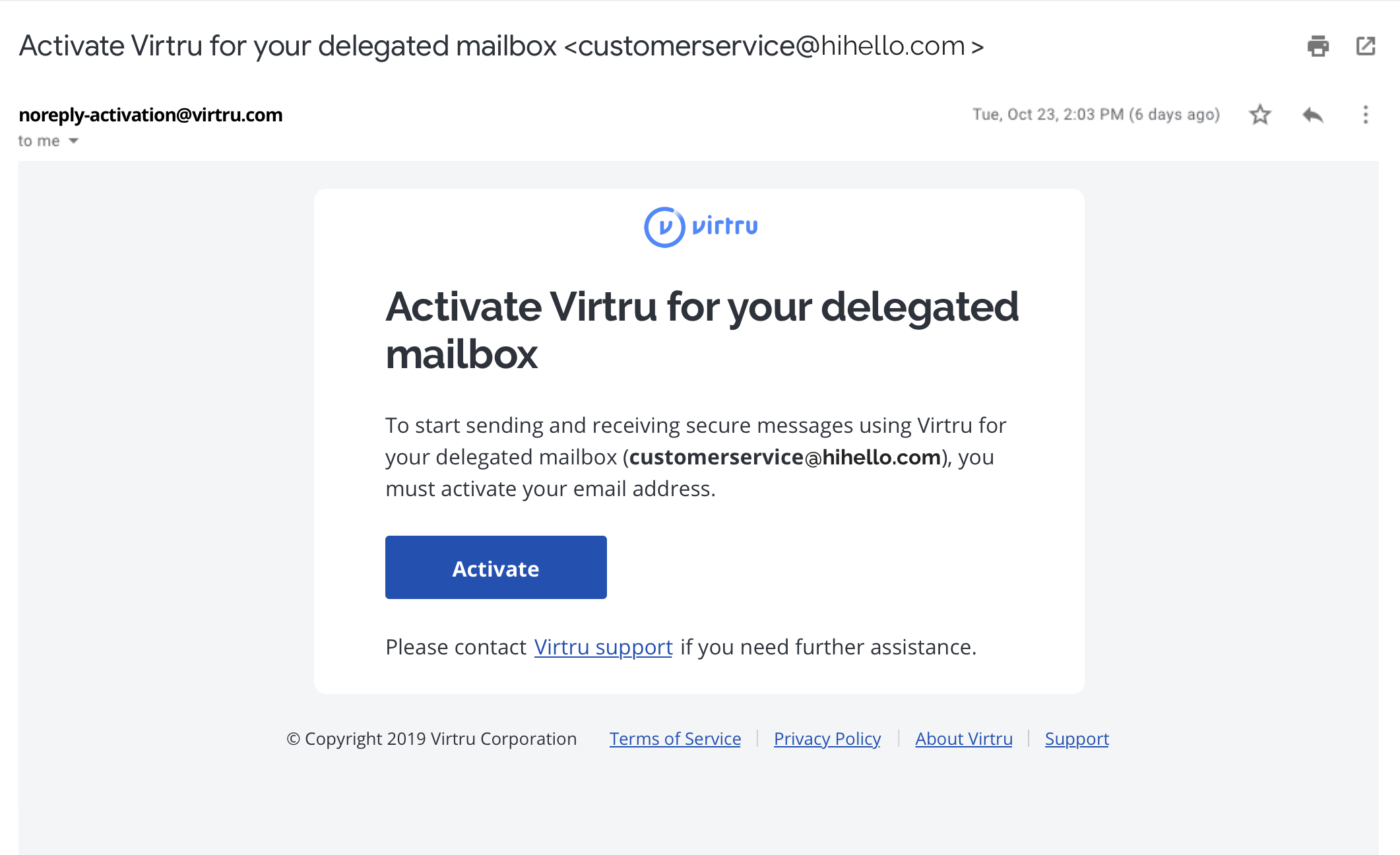 If the message is in a different folder (such as spam or another folder), move it to your inbox. If you still don't see the message in your inbox or Spam or Junk folder, first contact your Email Provider or Network Administrator to see if the message could have been blocked or quarantined.
If the message has not been blocked or if you cannot find it otherwise, please contact our support team, using the Virtru contact form: Contact Virtru Support.