About
The Virtru Secure Share History page logs each file you have sent or received. The History page also provides quick links to find the corresponding file links in your mailbox. Additionally, for any files you have shared, (that you own), you can update the access and Security settings from within the History page.
Jump To:
Accessing the History Page
Finding Files
Managing Files
Accessing the History Page
You can access the Secure Share History Page via the History tab in Secure Share.
1. Head to Secure Share
2. Click the Get Started button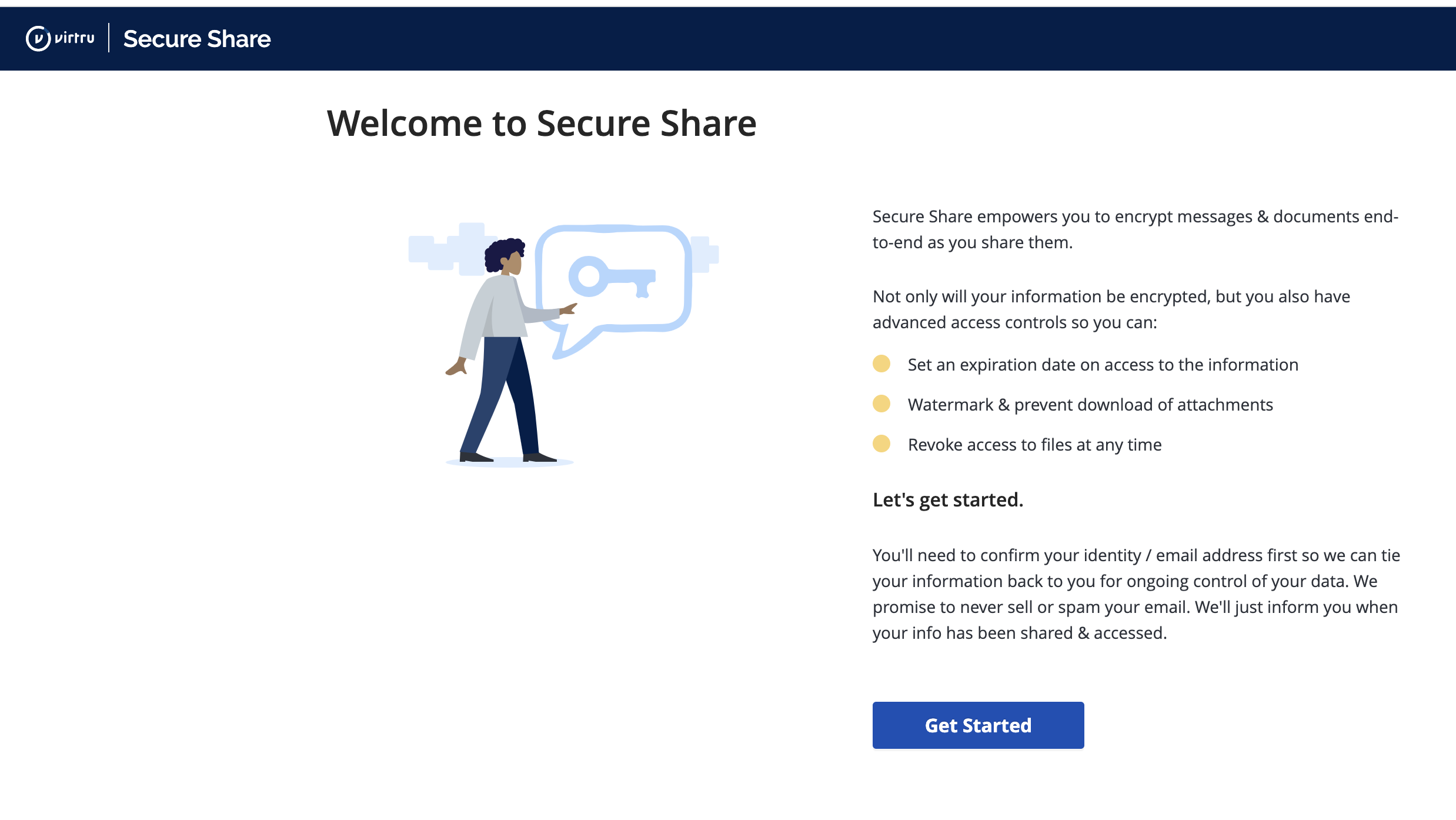 3. Sign in to Secure Share if you are not already signed in via your email client or with a one-time verification link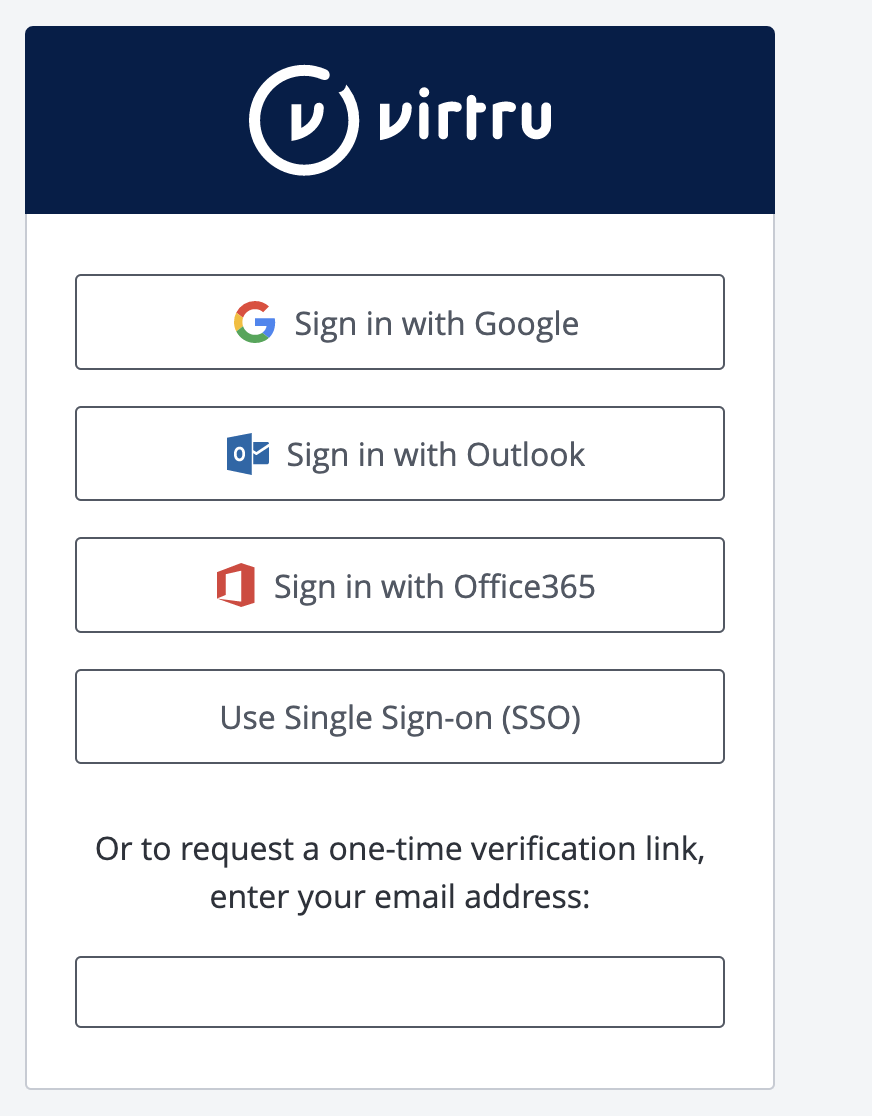 4. Click on the History tab on the left-hand navigation bar

Finding Files
The History page will include listings for all secure files you have sent or received via Secure Share. Each page will display up to 15 entries. At the bottom right, you will see navigation arrows to access the next or previous page.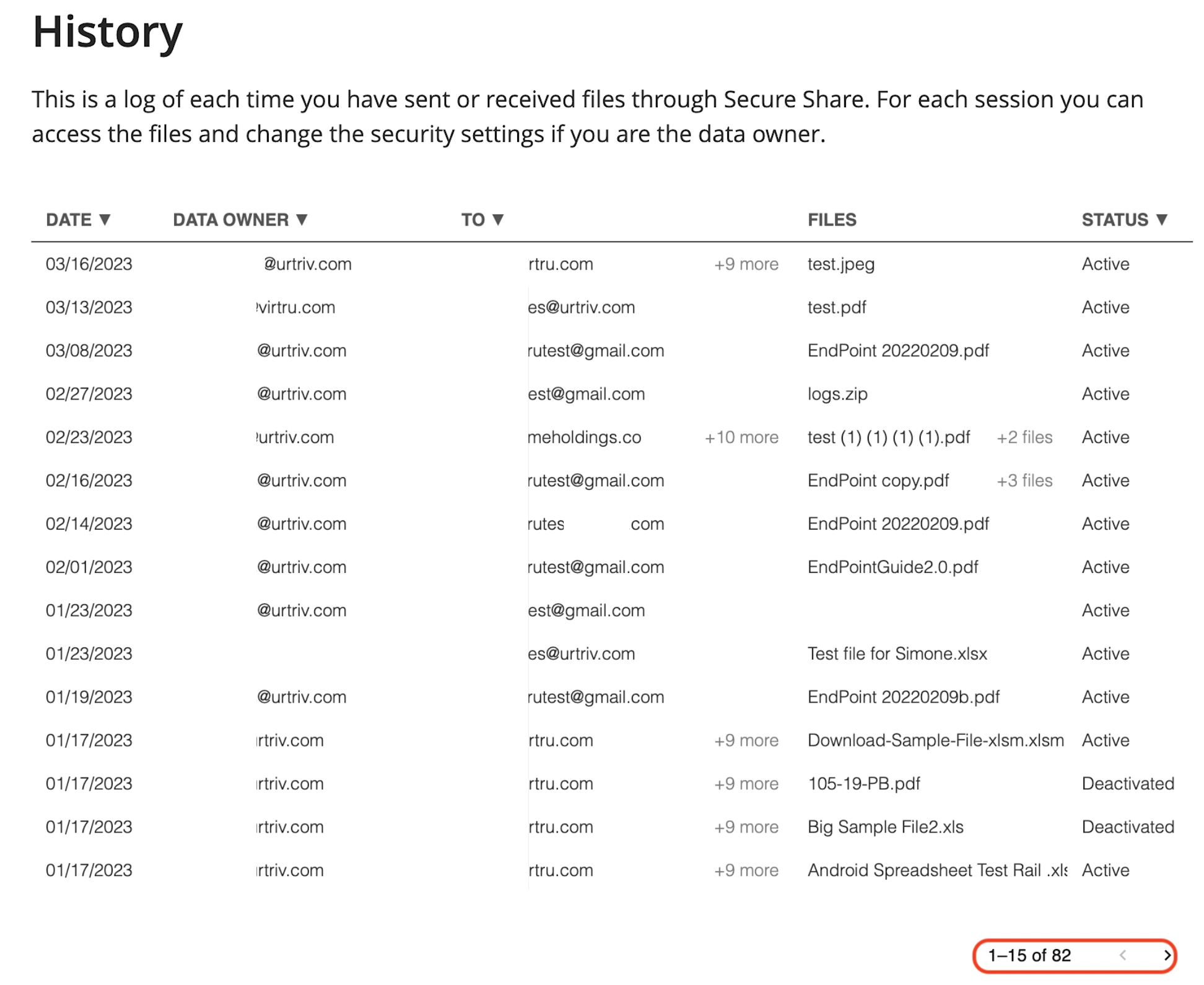 Managing Files
Users can manage access and Security settings for their Secure Share files without leaving Secure Share. You can do this in the Session Information window, which is accessed by clicking on any file listing on the page.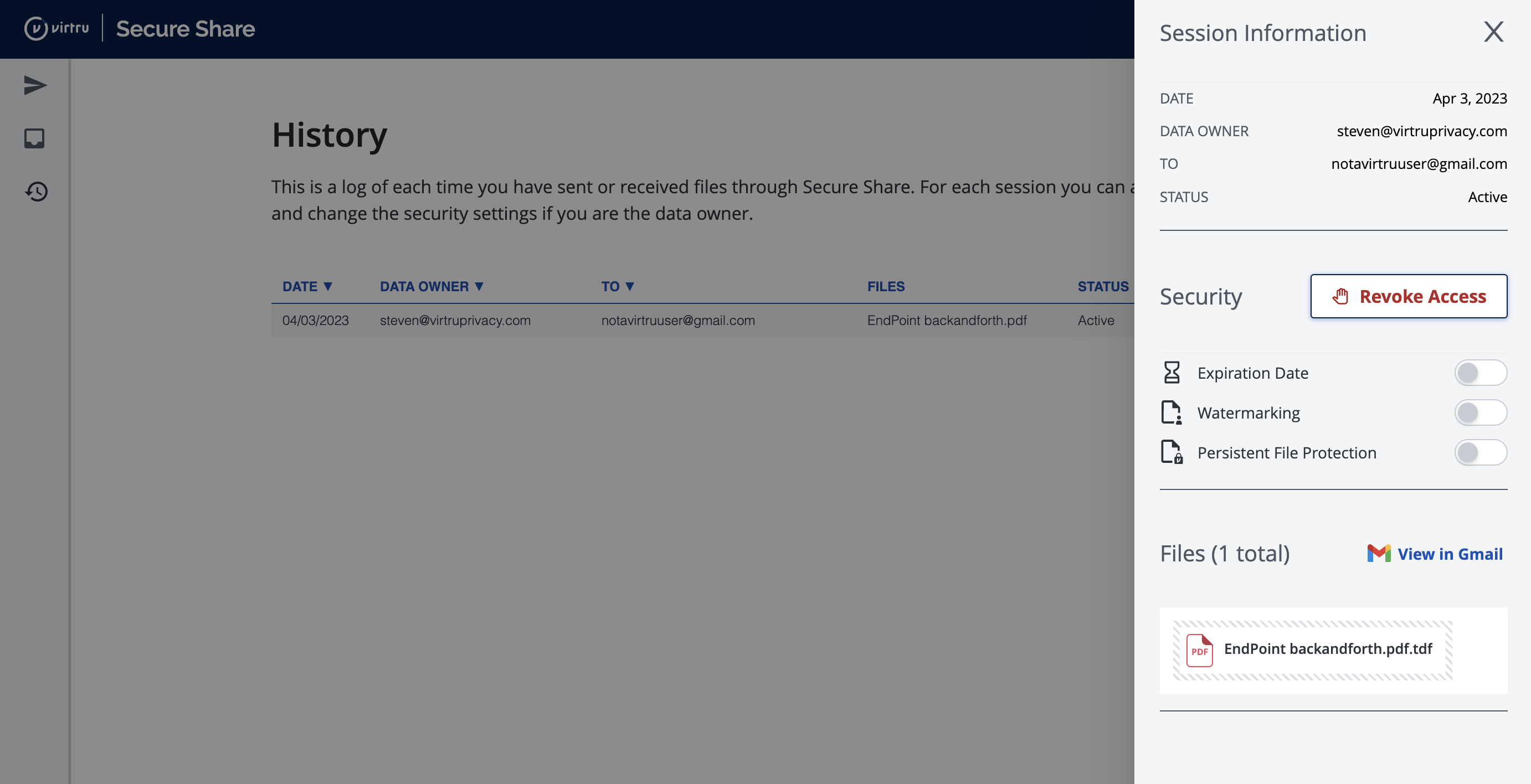 In the Session Information section, users can:
Apply additional security settings
Click a link to perform a search in their mailbox for the corresponding email with the direct link to the file(s)
Note: If you are not the file sender (owner), you will not be able to revoke access or apply additional security settings.