About
While activating or using the Secure Share app, you may encounter an error.
In this article, we'll show you a common troubleshooting method, a solution to a known error, and a tip for escalating to Virtru Support. We have included a helpful video tutorial and detailed breakdowns below.
Basic Troubleshooting
A common issue we see is that a user's activation has expired. If you are having an issue with the app, we suggest logging out and back in:
1. Open the Virtru app and select the gear icon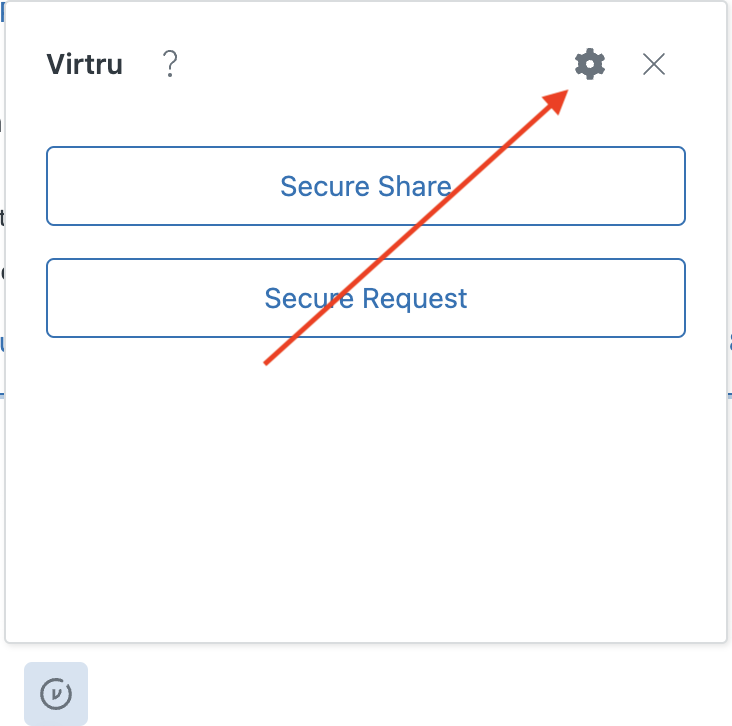 2. Select Logout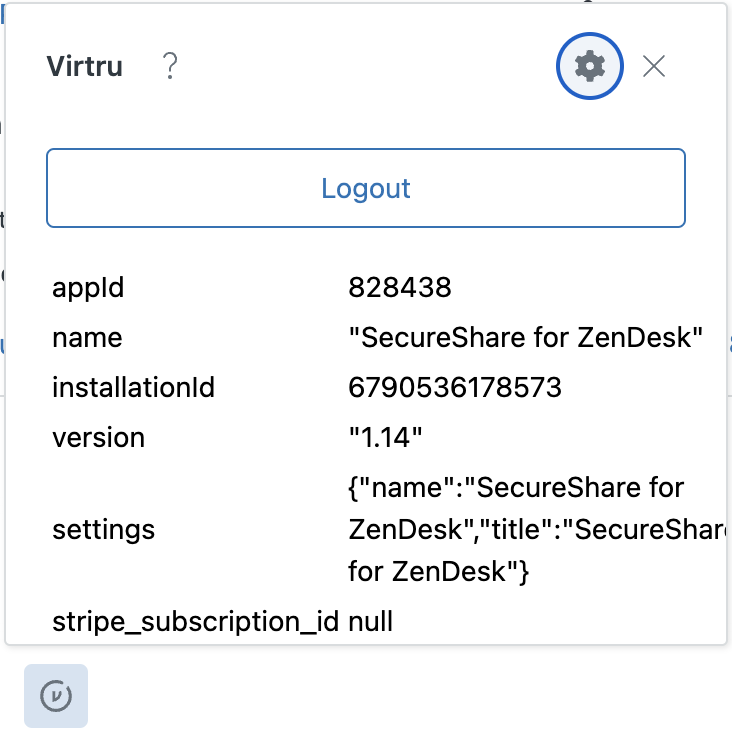 3. Reactivate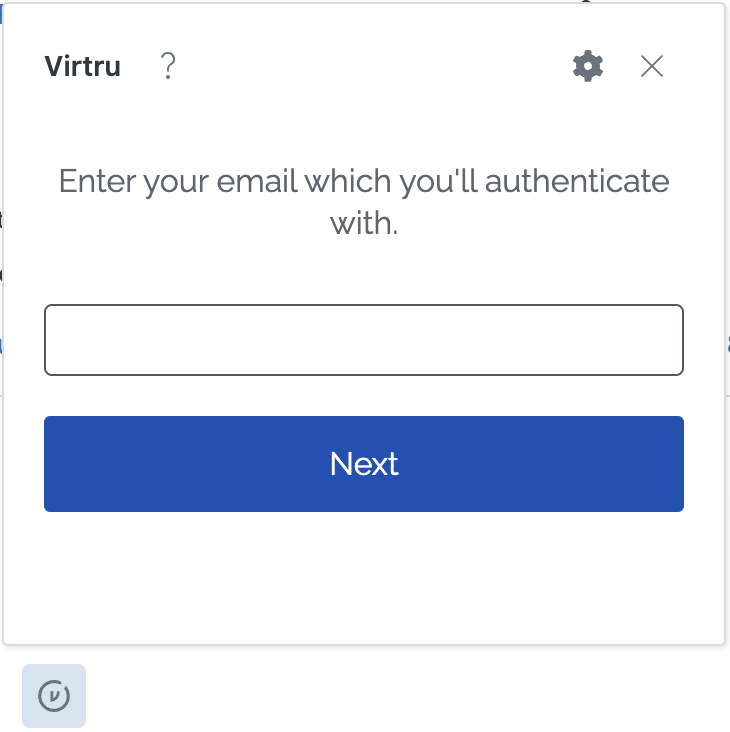 Once you reactivate, retry the workflow. If you are still having issues, open a support ticket
Common Errors
"Could not activate with the code provided"
This error will be seen if you use the wrong code during activation. If this occurs, please re-locate the activation email and carefully enter the provided code. Be sure that you are using the most recent code in your mailbox that aligns with your current activation attempt. After activation, we suggest you delete the activation email to avoid future errors.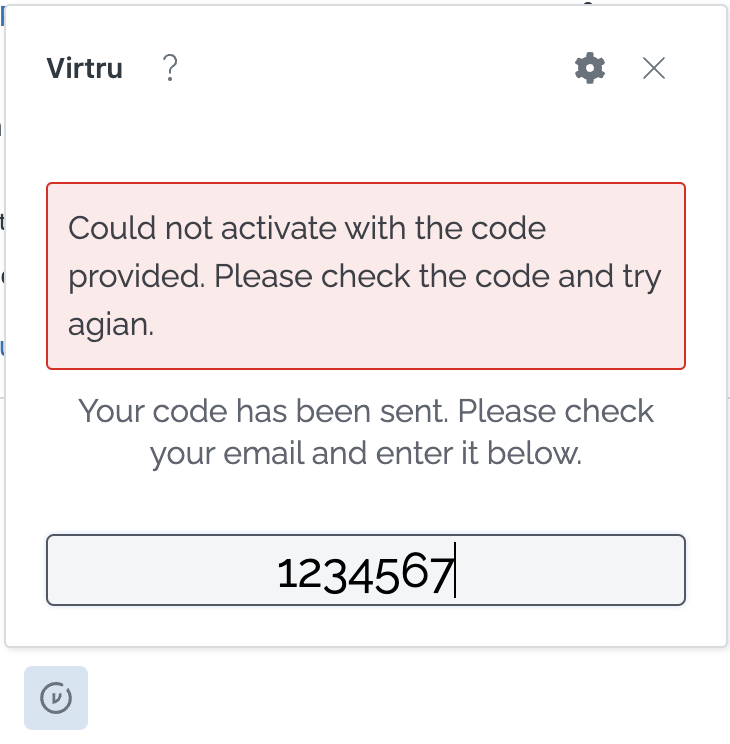 Opening a Support Ticket
If you are having an issue with your Virtru Secure Share for Zendesk app that is not resolved by one of the suggestions above, please open a ticket with Virtru support:
1. Open the Virtru app and select the gear icon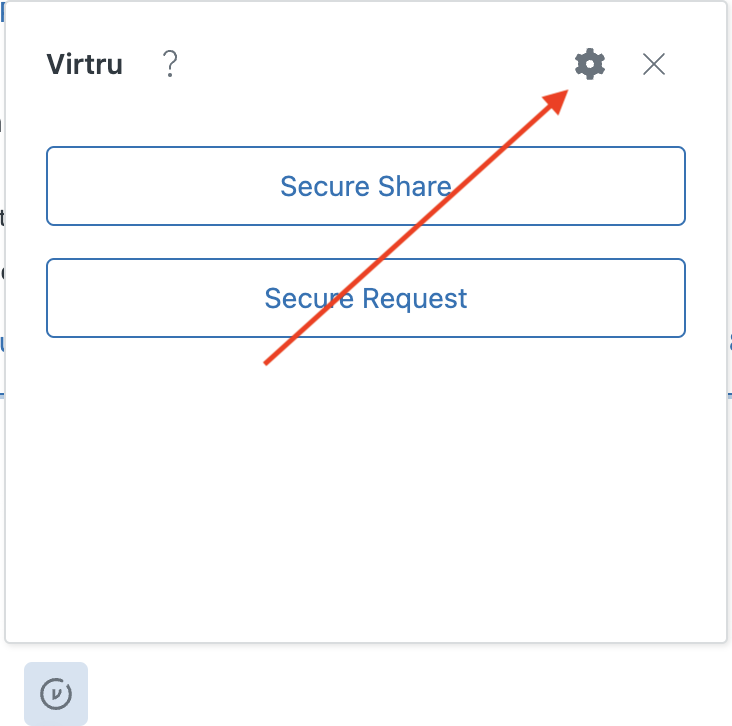 2. Copy the listed details
3. Head to the Virtru Support Center and Contact Support to open a "Technical Support" ticket. In the description, include the details copied in step 2. Then add a brief description of the issue you are encountering.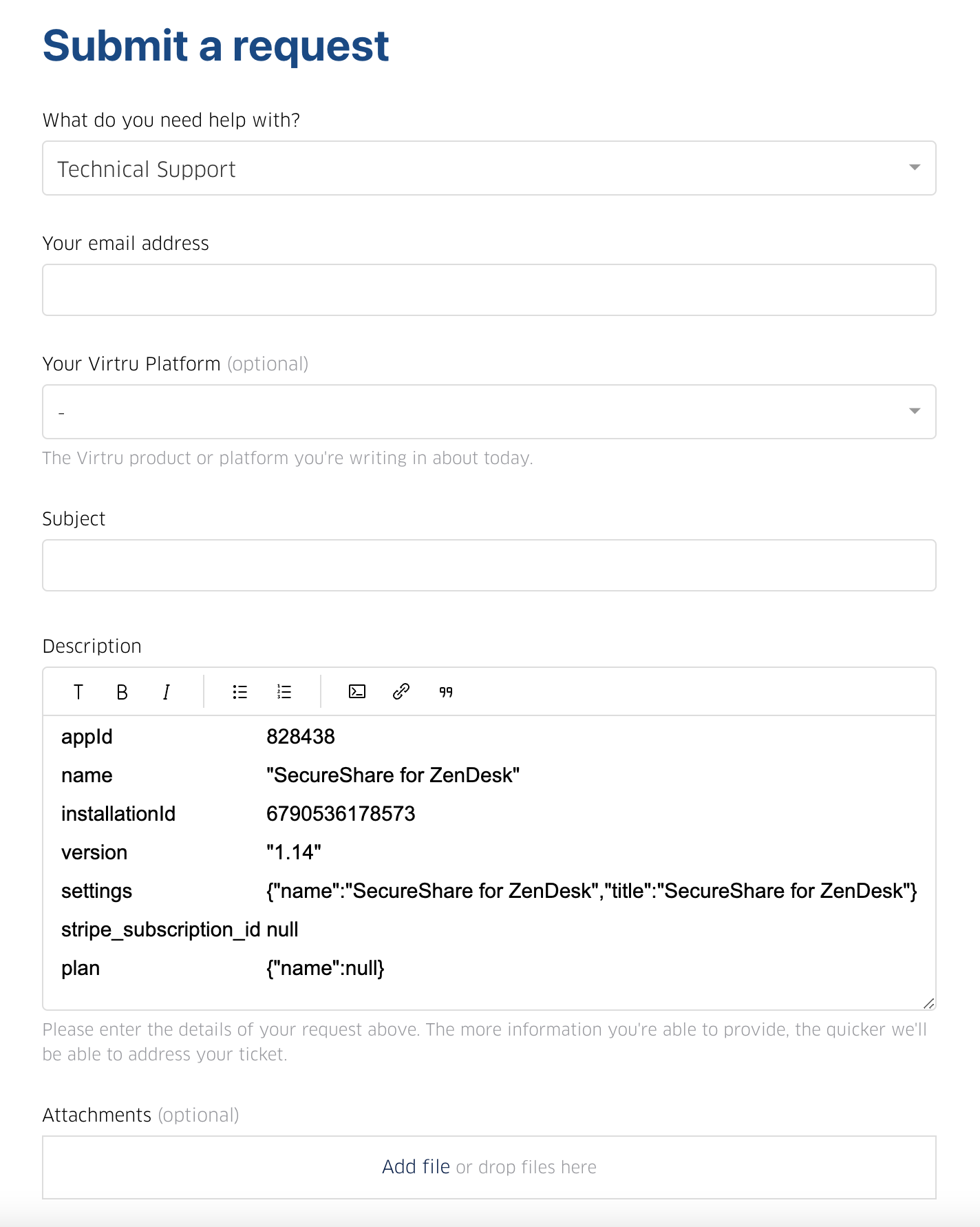 When all details are completed, Submit the ticket at the bottom of the page