About
If you received a Virtru encrypted email, you may have wondered if you need to sign up for Virtru's service or install a program in order to access the email content. Thanks to the Virtru Secure Reader, you don't have to do either! We make it easy to read and reply to your encrypted message with just a few clicks.
Virtru's Secure Reader is a platform that can be accessed right on your web browser by clicking the Unlock Message button in your Virtru secure email. From there, all you have to do is quickly validate you are an authorized recipient of that email or file. Once complete, you can read and reply to the secure email directly in your browser.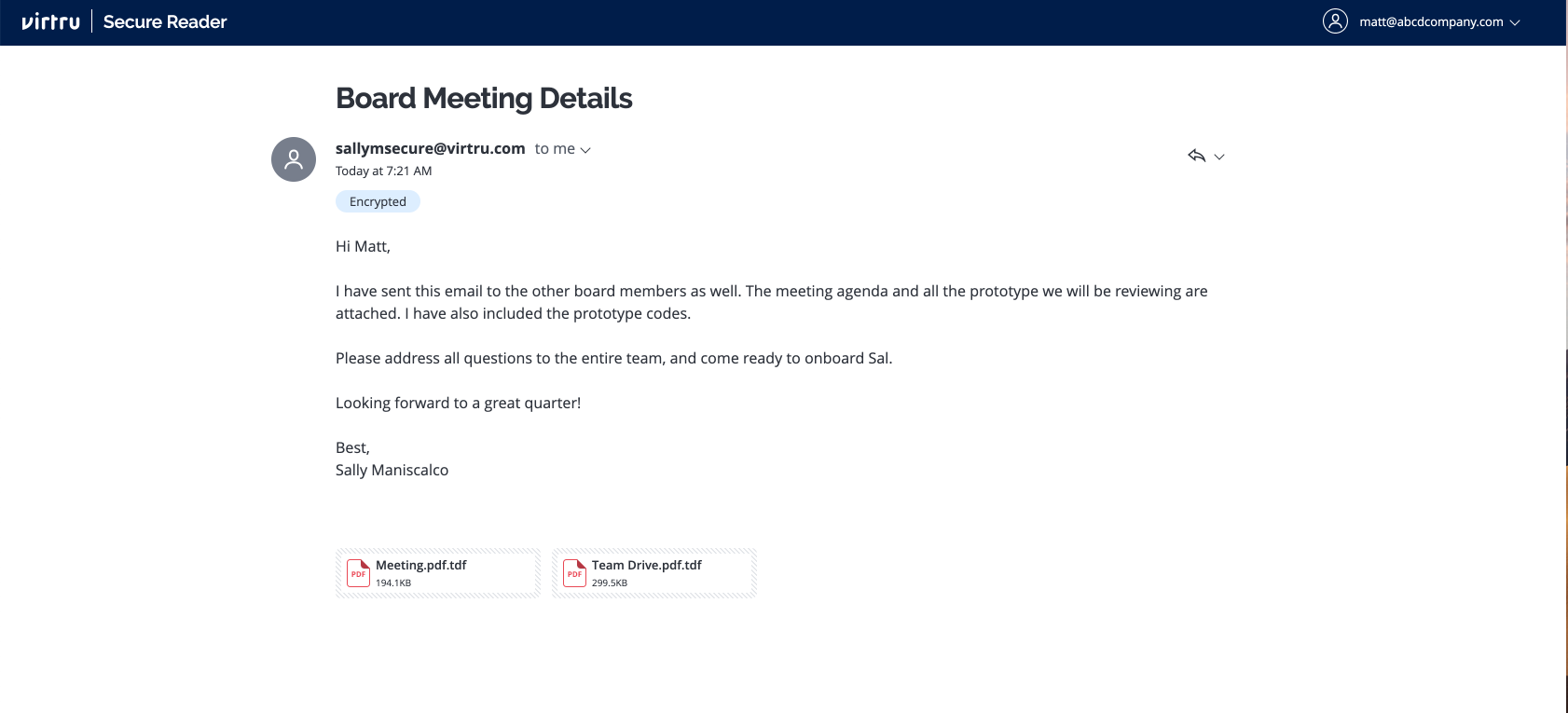 Recognizing A Virtru Secure Email
A secure message encrypted by Virtru will have a few key components, including a short unencrypted message from the sender, and a button that says "unlock message".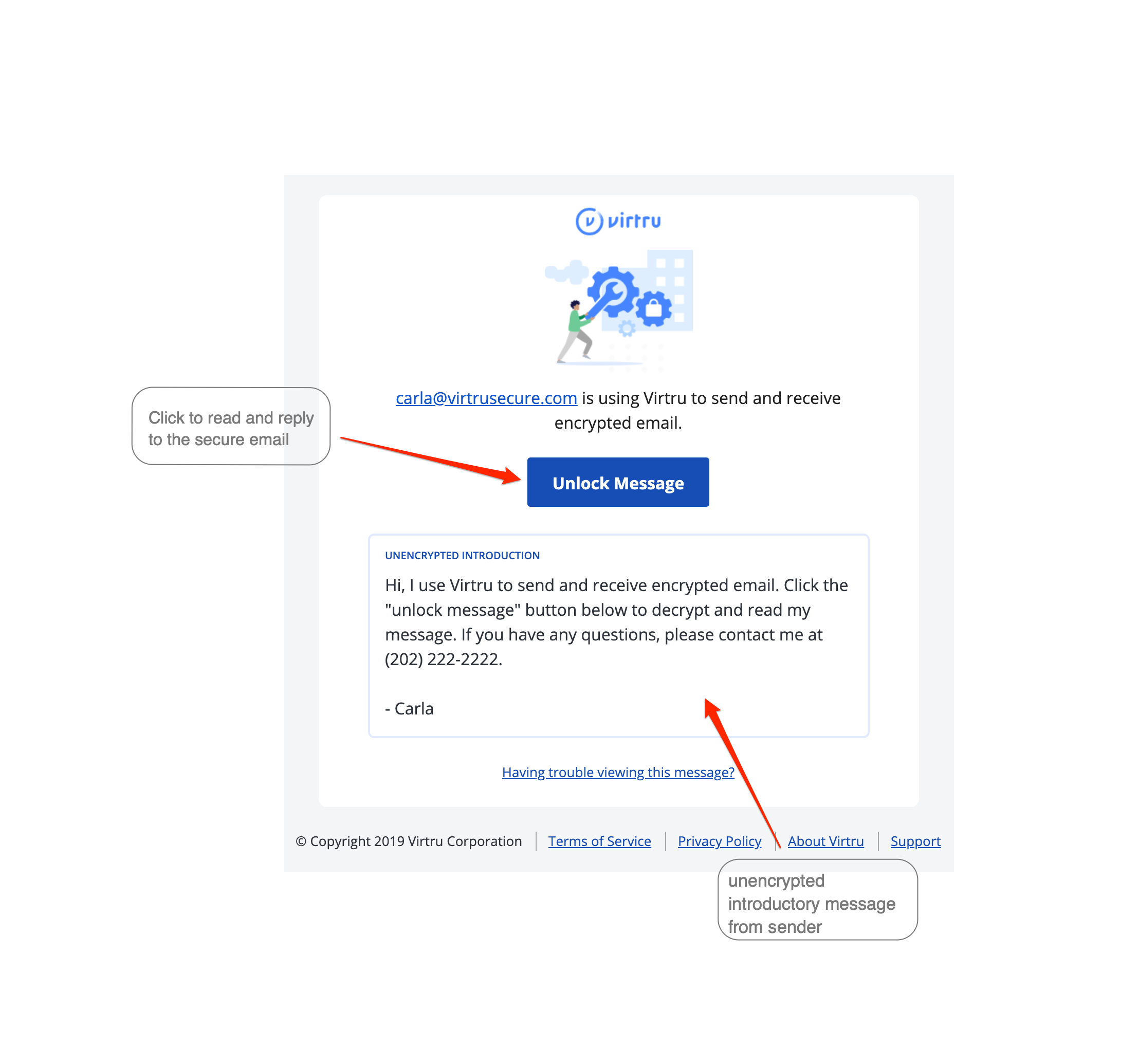 How to use the Virtru Secure Reader
The articles linked below provide guides on using the Secure Reader as the recipient of a Virtru encrypted email: