About
The Virtru Outlook 365 Add-in (for Web, Desktop, Mobile) enables end-users to encrypt and decrypt messages from within Microsoft Outlook, Outlook Web Access, and mobile, creating a seamless user experience. The extension not only handles the encryption of emails, but it can also handle the decryption of previously encrypted emails.
As the administrator of an organization, you can deploy the Virtru Outlook 365 Add-in to users in your organization by using the Centralized Deployment feature in the Microsoft 365 admin center.
Jump to:
System Requirements
Steps to Deploy
System Requirements
The Virtru Outlook 365 Add-in is compatible with Exchange Online accounts using:
OWA (in a modern browser)


Edge

Chrome

Safari

Firefox

Windows Outlook Desktop

Non-subscription Office 2021 or later on Windows 10 or 11
Microsoft 365 ver. >= 16.0.13530.20424 on Windows 10 or 11

Outlook for Mac
Outlook for iOS and Android (read-only)
For a detailed breakdown: Environment requirements for Outlook 365 Add-in
Please note the add-in does not currently support Virtru the following Virtru features:
Encrypted Search
One-click
For a more detailed breakdown of the differences between Virtru's Outlook products, we recommend this article: What is the difference between Virtru's Microsoft Add-in and Microsoft Extension?
Steps to Deploy
Please Note:
For more detailed information on deploying add-ins in Microsoft - including compatibility requirements and best practices - we recommend reviewing Microsoft's help article on how to Deploy add-ins in the admin center.
1. As an admin user, navigate to your organization's Microsoft admin center and go to the Settings section > then to the Add-ins page.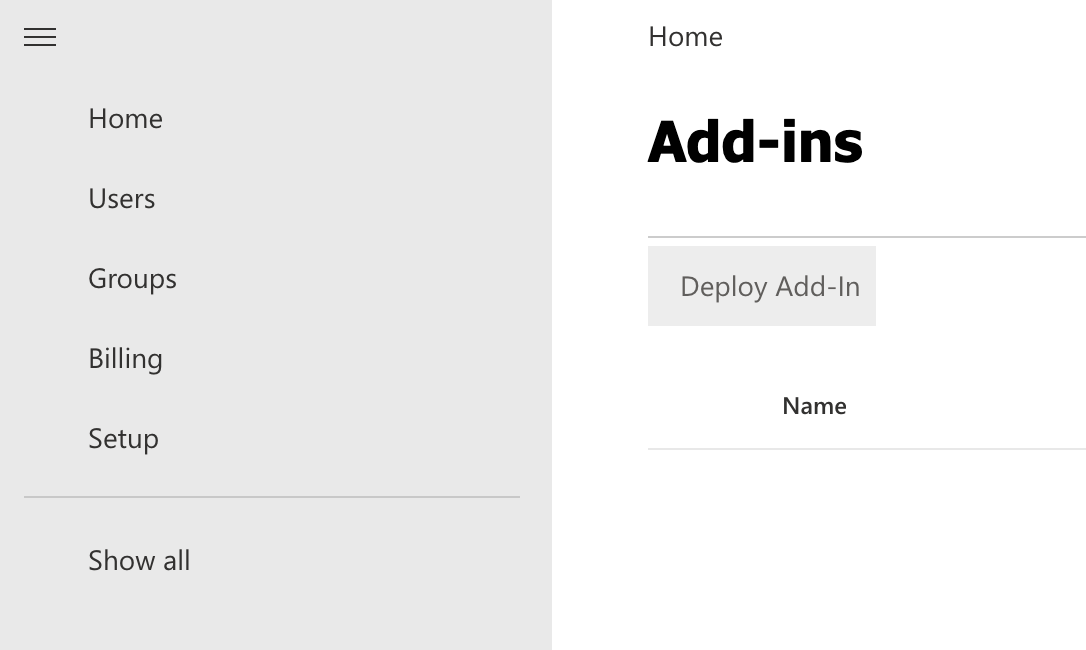 2. Select Deploy add-in at the top of the page > then select Next
3. On the next page, click the Upload custom apps button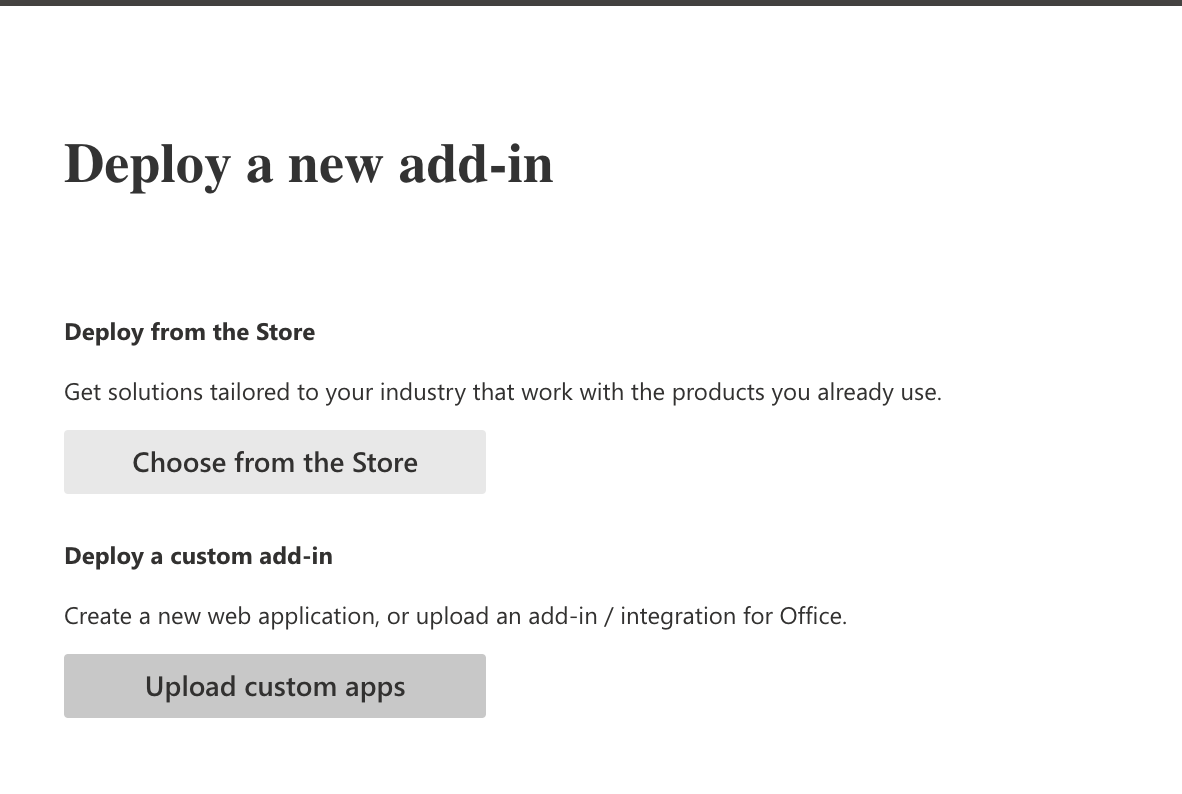 4. Choose the I have a URL for the manifest file option, and copy and paste this link into the field: https://cdn.virtru.com/outlookjs/manifest/VirtruForOutlook.xml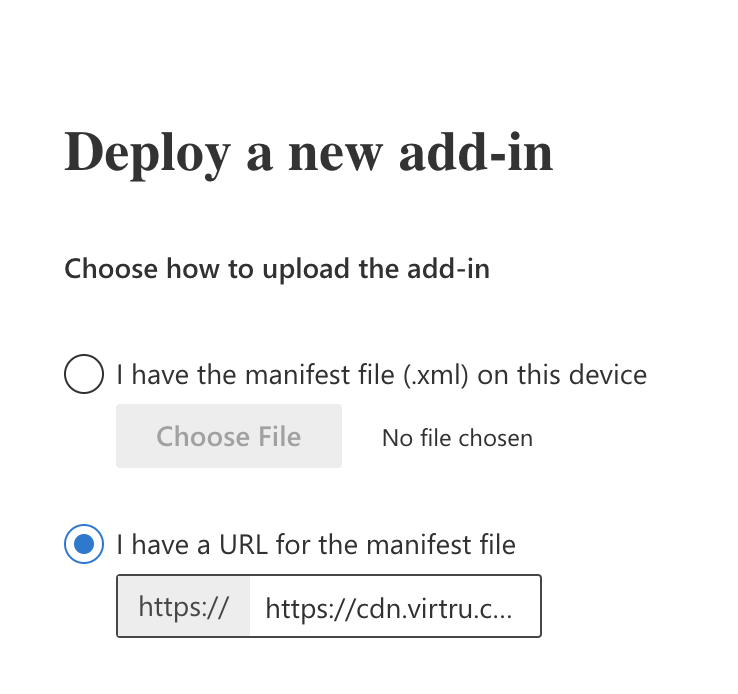 5. Finally, choose which users you want to deploy the plugin to and select your deployment method. Then click Deploy to complete the process.