About
If your organization sends internet traffic through a proxy, you may find that Virtru for Outlook isn't working as intended. This may be because the proxy requires separate authentication. Without this authentication information attached to each request made by our add-in, those requests will be blocked. Luckily, users can add their proxy's information to the Virtru add-in, allowing that connection to be opened successfully.
Configuring Proxy Settings
Proxy settings can be configured in the Virtru Options menu:
1. In Outlook, click the Virtru Menu and select Options

2. Open the Proxy tab and select Manual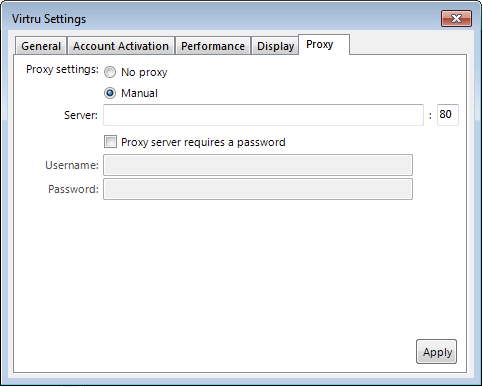 3. Enter your proxy's server address, port, and username / password, if applicable. Then click Apply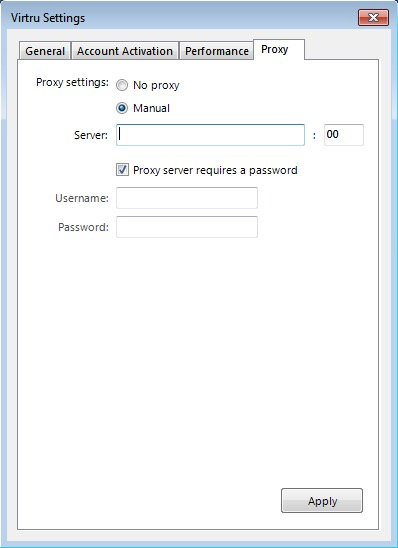 4. You're now able to establish outbound connections to Virtru servers through your proxy!