If your organization sends your internet traffic through a proxy, you may find that Virtru for Outlook isn't working as intended if that proxy requires authentication. Without the authentication information attached to each request made by our add-in, those requests will be blocked.  
You can now add your proxy's information to the Virtru add-in (v3.0.1+), allowing that connection to be opened by following these steps:
In Outlook, click the Virtru Menu and select 'Options'

Select the 'Proxy' tab
Select the 'Manual' option, then enter your proxy's server address, port, and username / password if applicable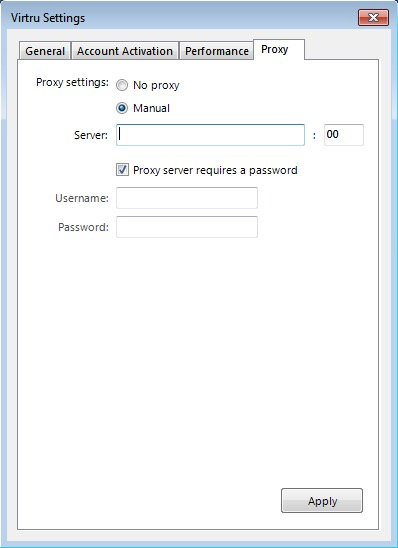 You're now able to establish outbound connections to Virtru servers through your proxy!