About
After opening the Virtru for Outlook 365 Add-in, you may notice an Add-in Menu at the top. If you open this menu, you will see a variety of options to help with troubleshooting and managing your content.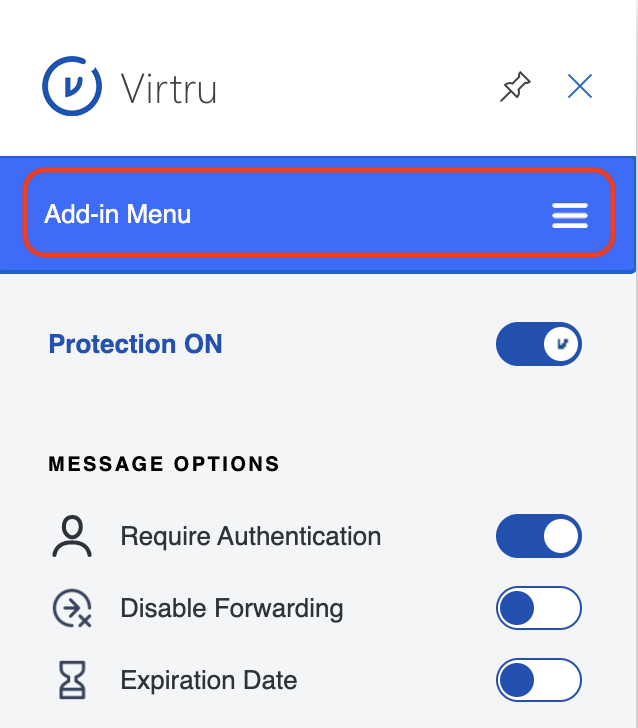 To open the menu, click anywhere in the blue box.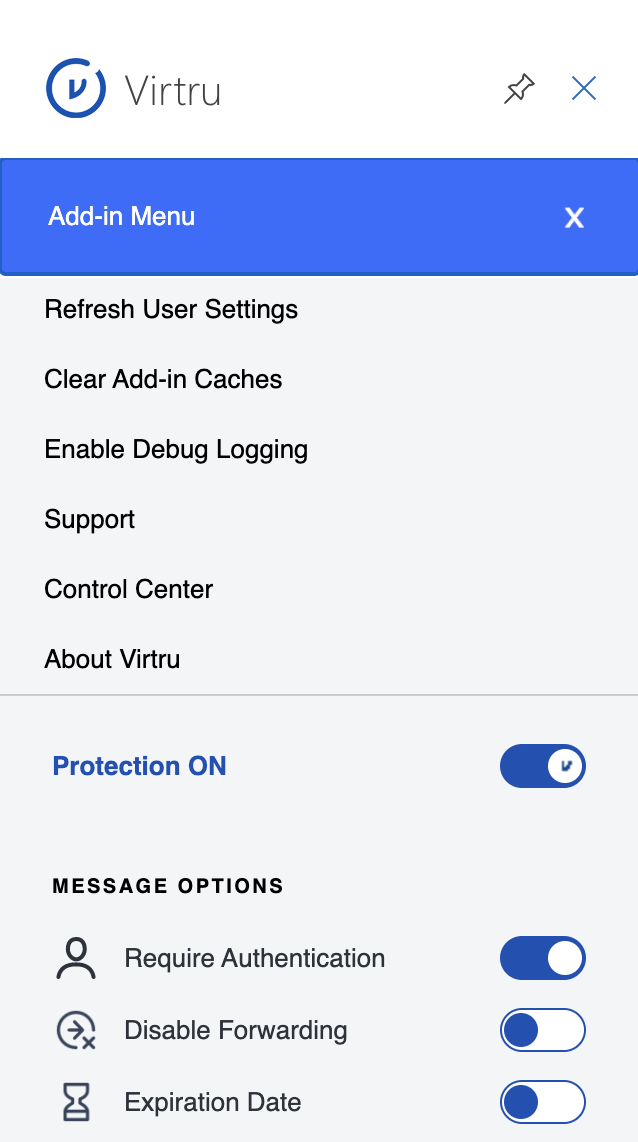 The following guide will detail each option.
Option Breakdowns
Refresh User Settings
Selecting this option will refresh any individual or team settings changes. This may include new email rules set by your administrators, a new personal introduction, default states, etc. If selected, the add-in will briefly reload.
Clear Add-in Caches
This option will clear all cached settings, including activation status. This can be a helpful tool when troubleshooting. Clearing the cache will cause the add-in to revert to the "Activate Virtru" screen.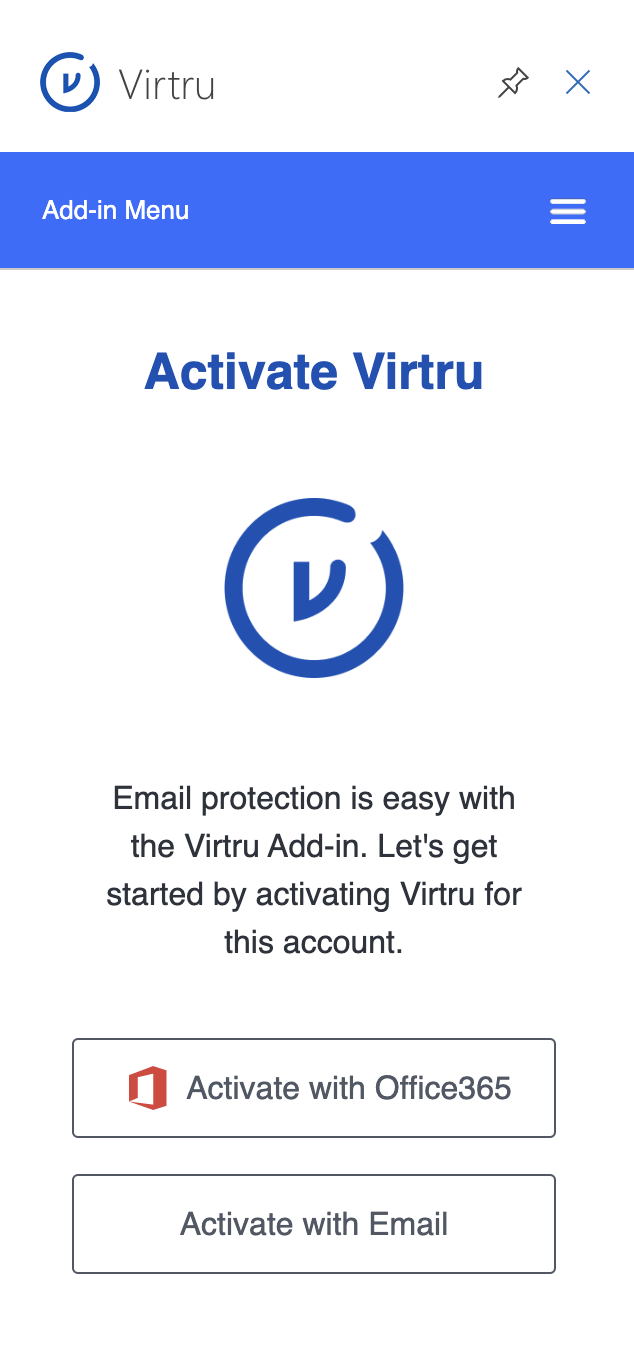 Enable Debug Logging
If you are experiencing an issue with the add-in and are working with Virtru Support, this option will enable a debug mode for 24 hours that will send more detailed usage activity to Virtru for advanced troubleshooting. Once enabled, please be sure to reproduce the behavior so that relevant events may be captured in the logs. When selected, you should see a confirmation message of "Virtru Debug Logging Enabled."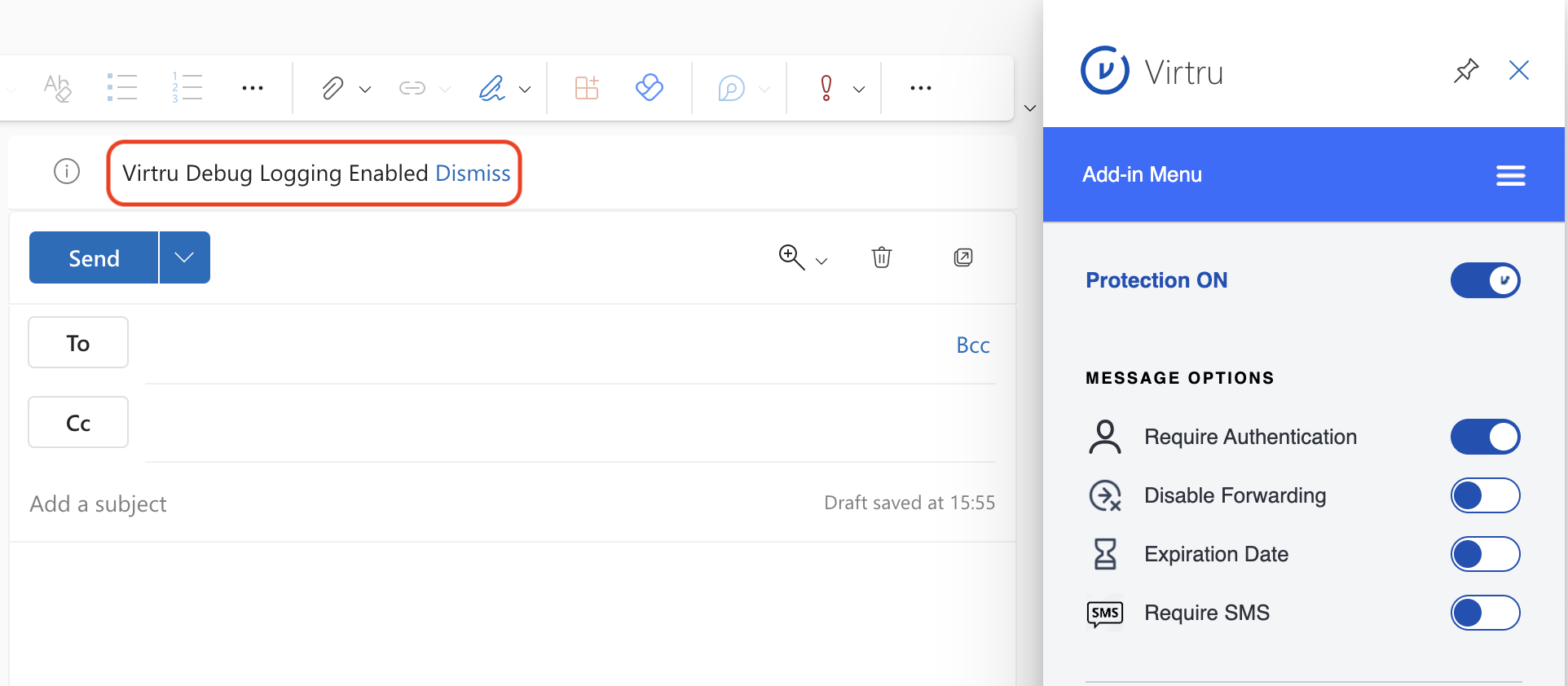 Support
This will open the Virtru Support Center in a new tab.
Control Center
This will open the Virtru Control Center in a new tab.
About Virtru
This will open the main Virtru website in a new tab.