This is a Beta feature
This functionality is not available for all customers. To request access, please contact your Customer Success Manager or Virtru Support.
About
As the administrator of your Virtru team, you can use the Virtru Control Center's Audit page to view a record of events* related to your Virtru team or the policies (secure emails and secure files) that your team has created. Note, this page does not include any secure message content, only associated event metadata, such as subject line, time sent, and email addresses.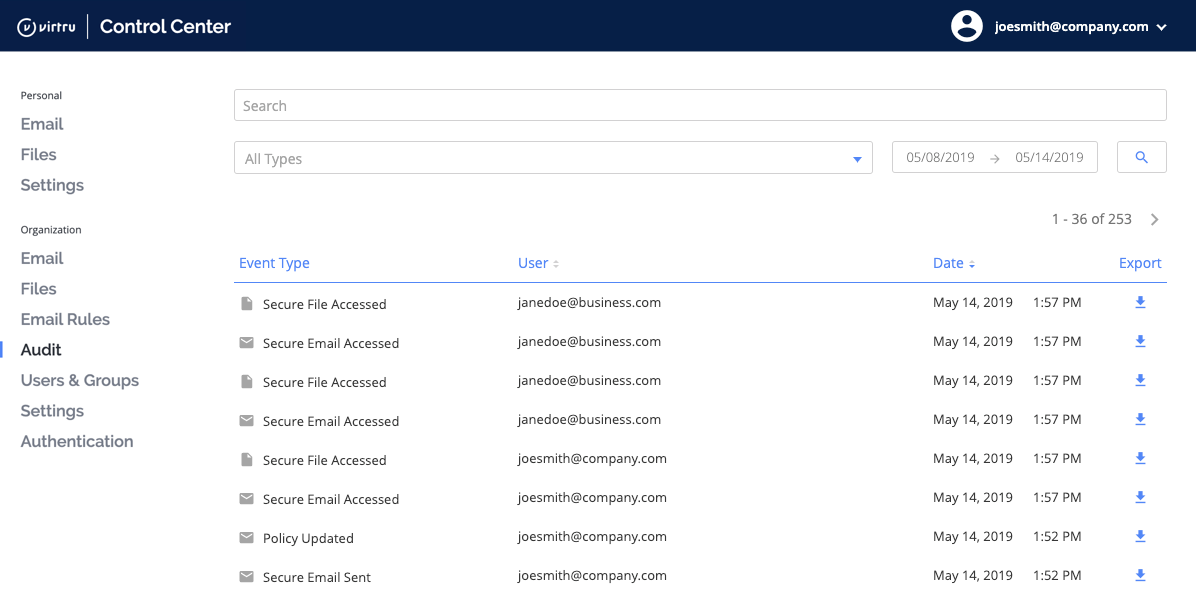 Note
Events prior to this configuration are not stored. Once configured, you will only see Audit data for future events. Control Center Audit data is only available for events since August 2018.
Jump to:
Viewing Event Metadata
Searching and Filtering Events
Exporting Event Metadata
Viewing Event Metadata
In order to view event metadata (definitions found here), an admin must simply click on the event of interest:

When an event is selected, the admin will see that event and a Activity Feed showing a timeline of associated events for that policy: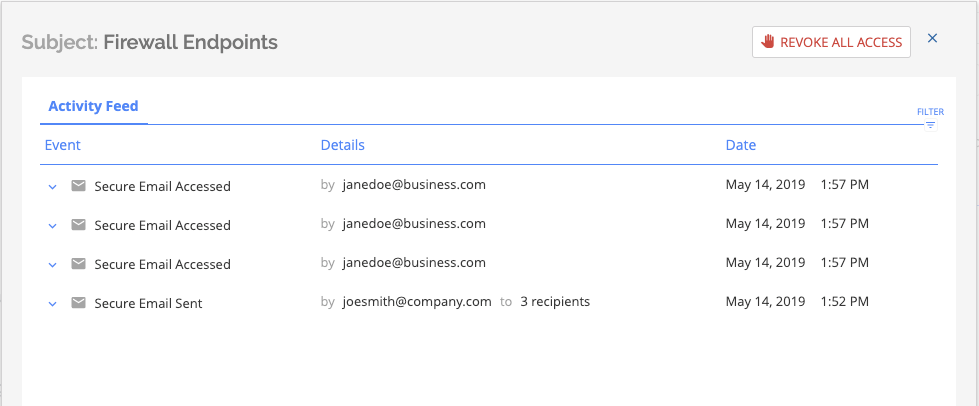 From there, a specific event for that policy can be selected to view the event metadata: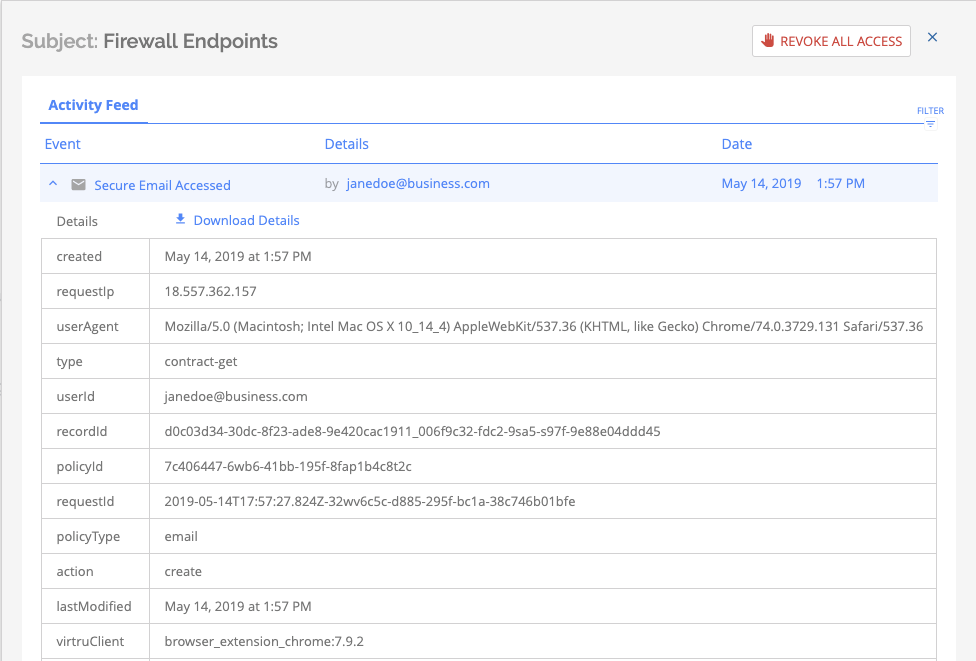 Searching and Filtering Events
If an administrator is looking for particular events, they can search content metadata and filter events.
Searching
Admins have the ability to search within event metadata using the Search bar found at the top of the page. A list of searchable metadata can be found here)

Filtering
Admins can use the drop down menu in the All Types bar to filter by specific events:

Admins may also filter events by date range: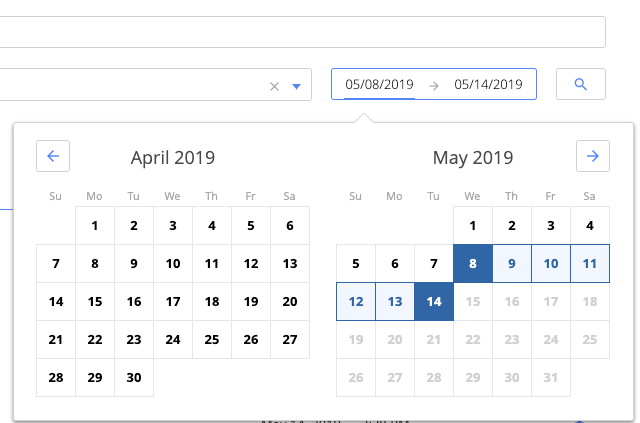 Policy Specific Searching and Filtering
When viewing policy specific event streams, admins can select the FILTER option near the top right corner of the window to narrow results:

Exporting Event Metadata
Admins can download a .CSV of event metadata for individual events by selecting the Download .CSV icon

in the "Export" column on the right side of the Audit page: