About
Occasionally, when users attempt to toggle Virtru ON, they may instead see a prompt that they "are not authorized to send securely."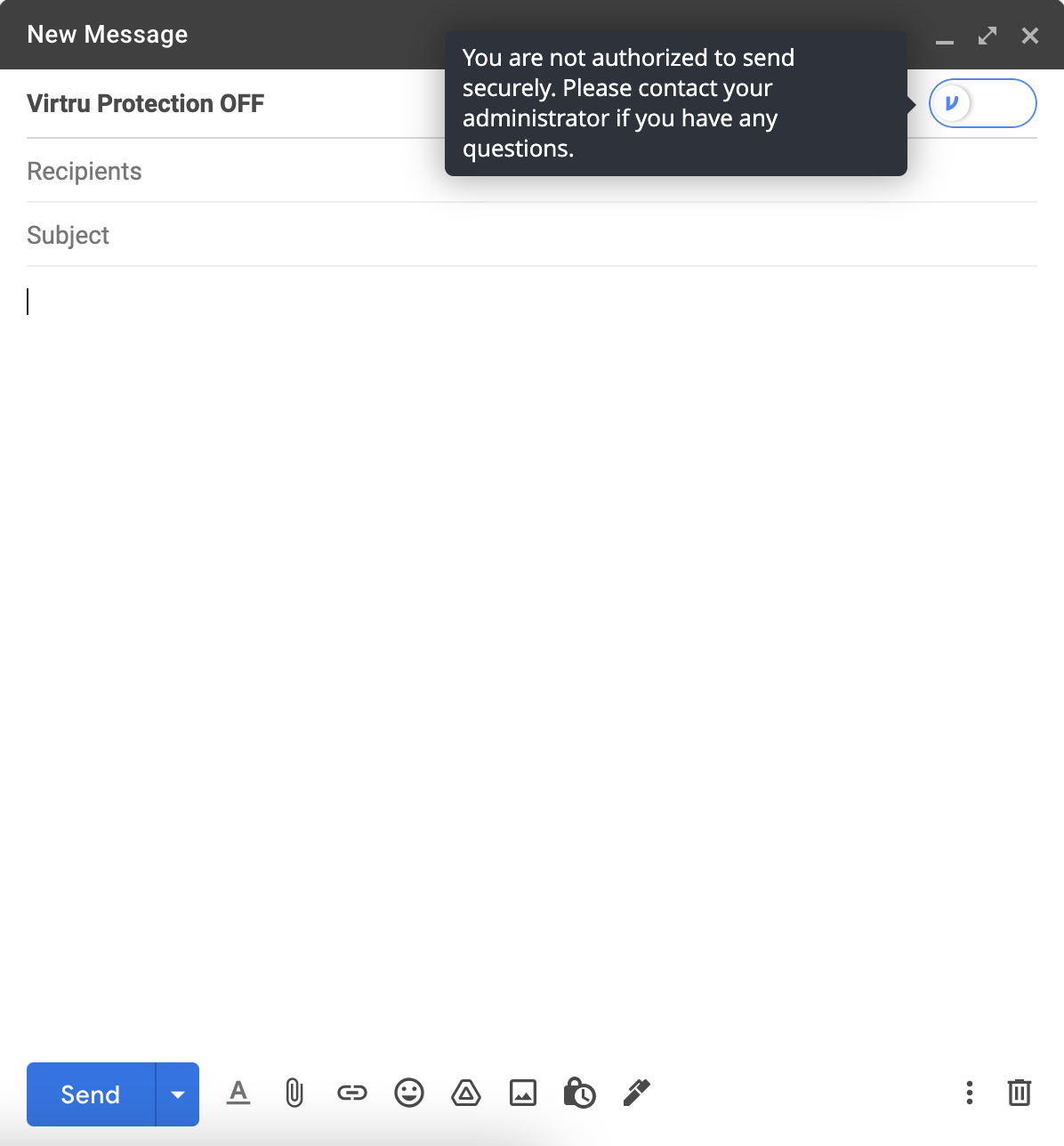 In Outlook, users may see a prompt that indicates "Virtru disabled for your account."

These prompts are a result of the email address not having a proper Virtru license.
Troubleshooting Steps
If you have received one of the prompts above, you will need to work with your internal IT admin in order to acquire a full Virtru license.
Your admin will need to add you to the Virtru Provisioning Group in your Google Workspace, as detailed here: Virtru for Google Workspace Licensing (Provisioning Group)
Once your email address is a member of the Virtru Provisioning Group, the admin will need to refresh the Google sync with Virtru, as detailed here: Adding and Removing Users (Refreshing a Sync from the Users Tab)
When the sync is complete, please refresh Gmail to pull in these changes to your account so you can begin using Virtru to encrypt messages.