Sections in this article:
About
This document will guide you through the configuration of Virtru Gateway rules backed by Microsoft Exchange Server.
Assumptions:
Mail Encryption Trigger:

Sender is Inside the Organization
Recipient is Outside the Organization

Mail Flow: Exchange > Gateway > Final Delivery
Authorization

X-Virtru-Auth:00000000000000000000
Note
The Authorization Header is specific to your organization and will be provided to you by Virtru.
Diagram of Standard Mailflow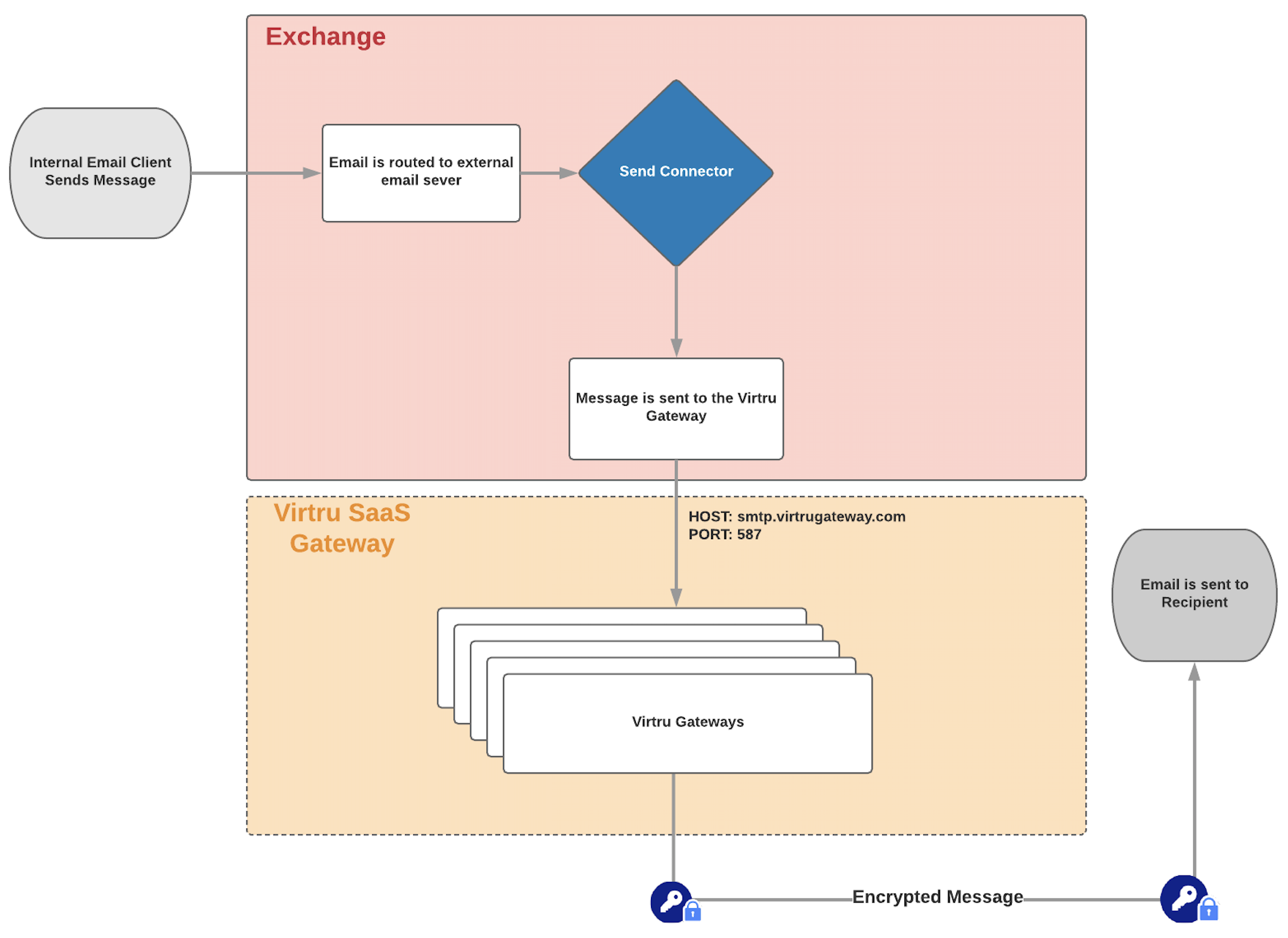 Create Send Connector 
Login into the Exchange Control Panel
Navigate to the Mail Flow Section
Navigate to the Send Connectors Tab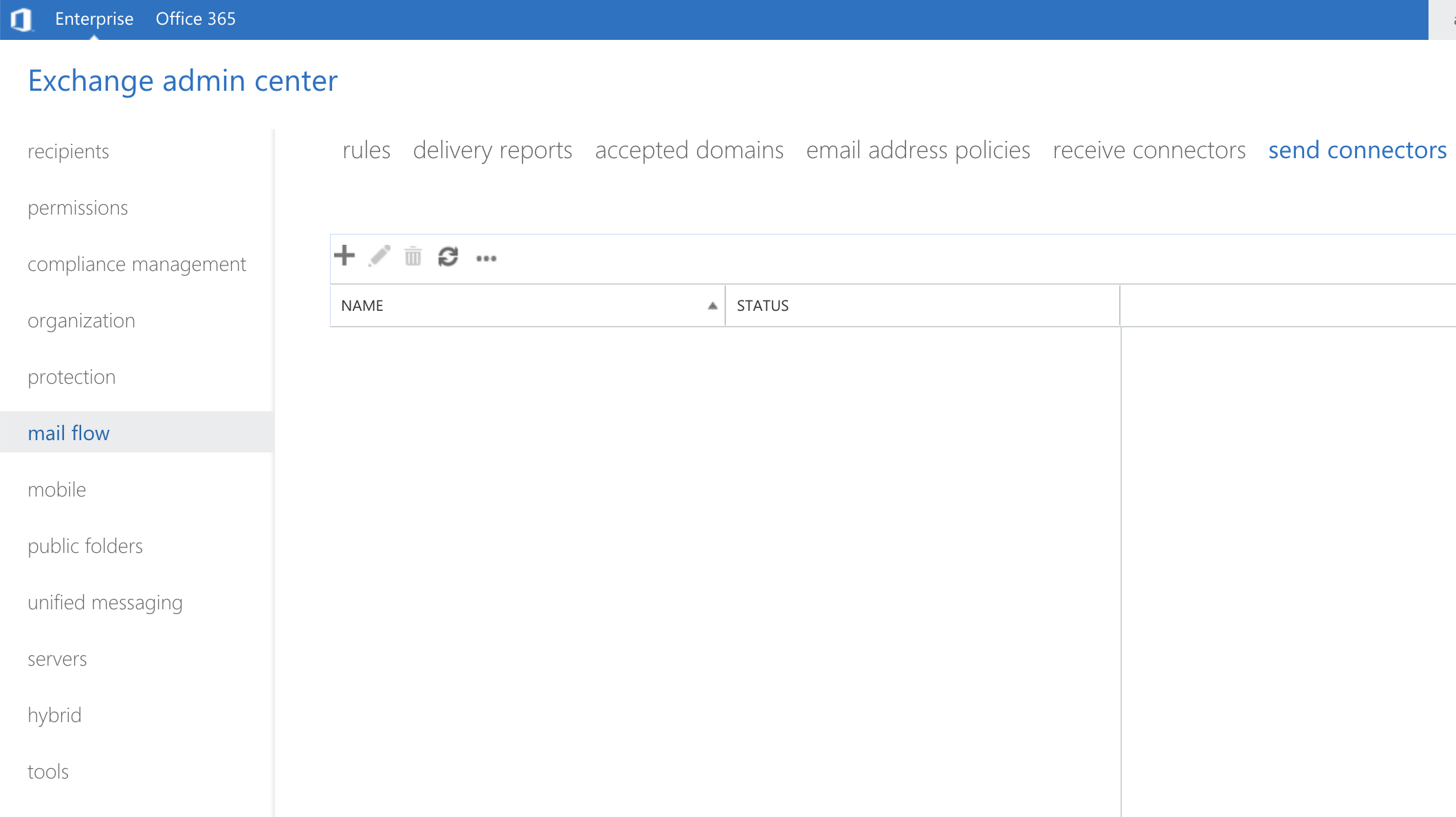 Create a new Send Connector


Name: Virtru Hosted Gateway Outbound
To: Internet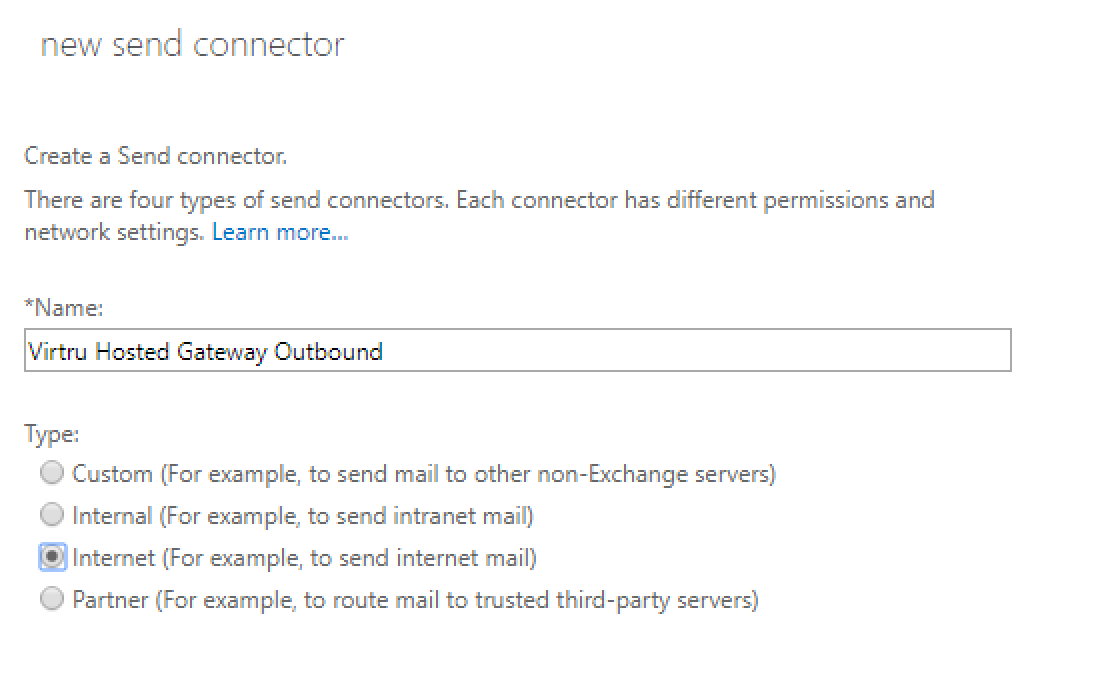 Specify how to send mail with this connector

Route email through these smart hosts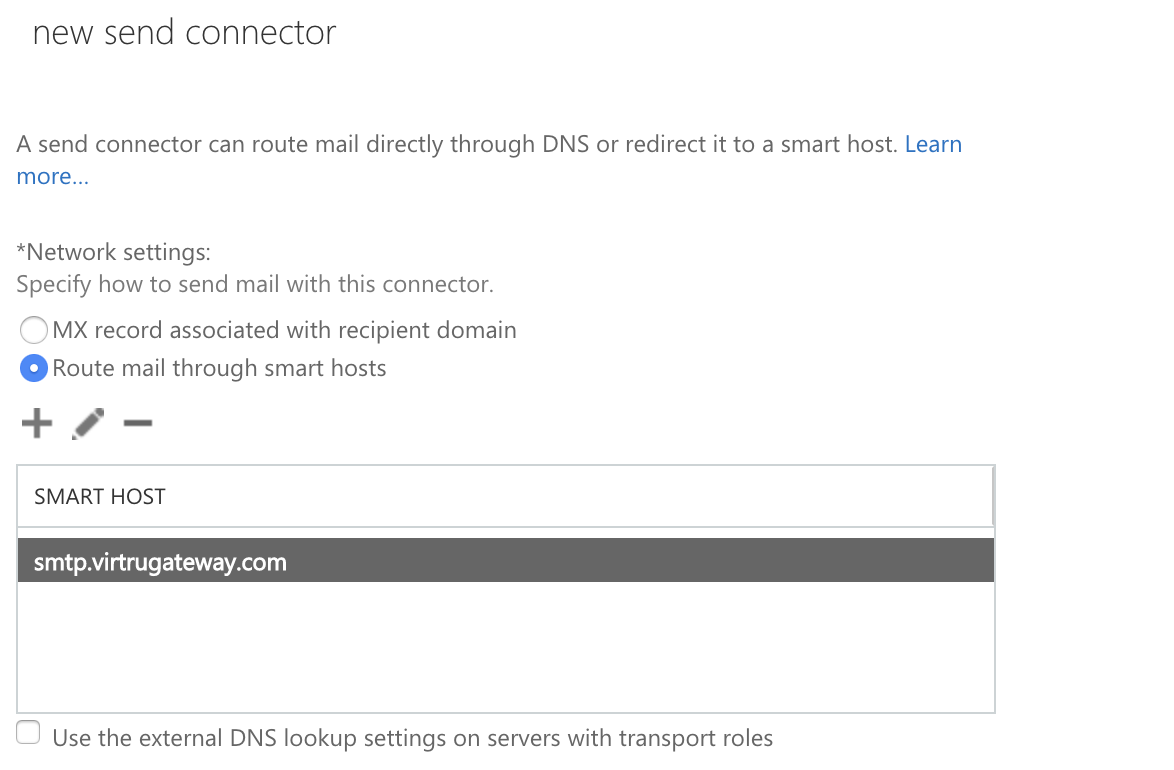 Configure smart host authentication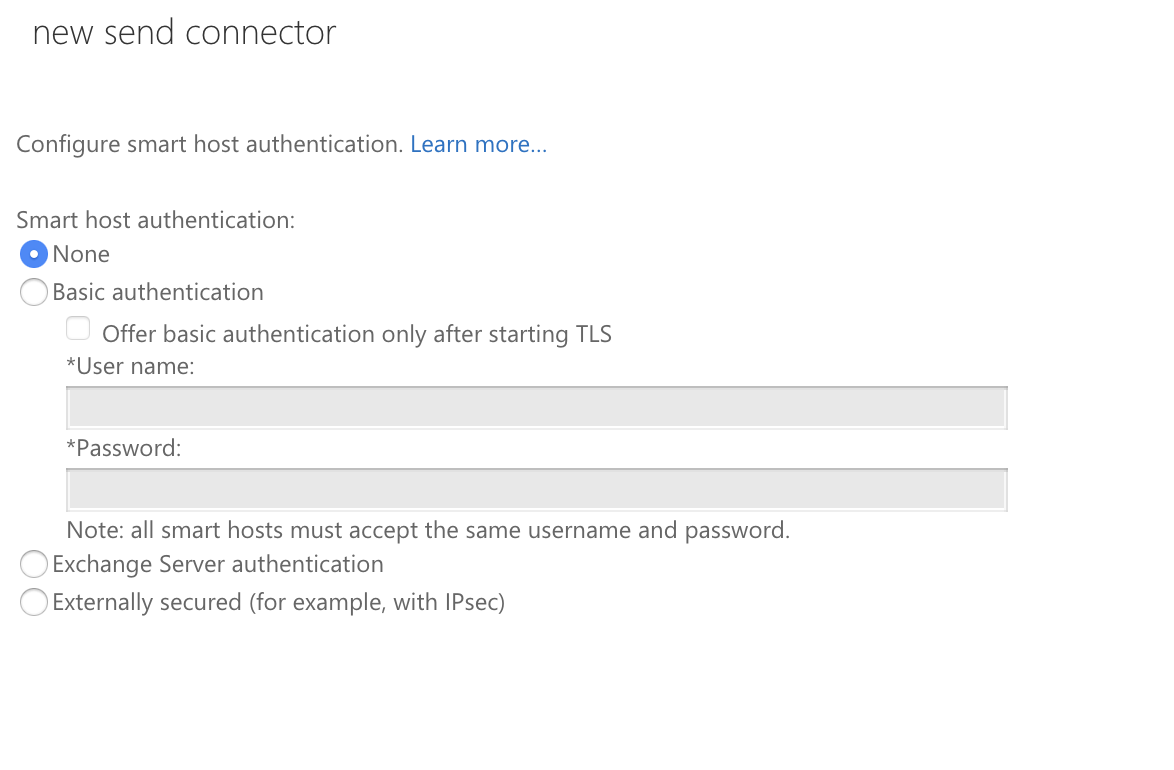 Address Space

Type: SMTP
Domain: *
Cost: 1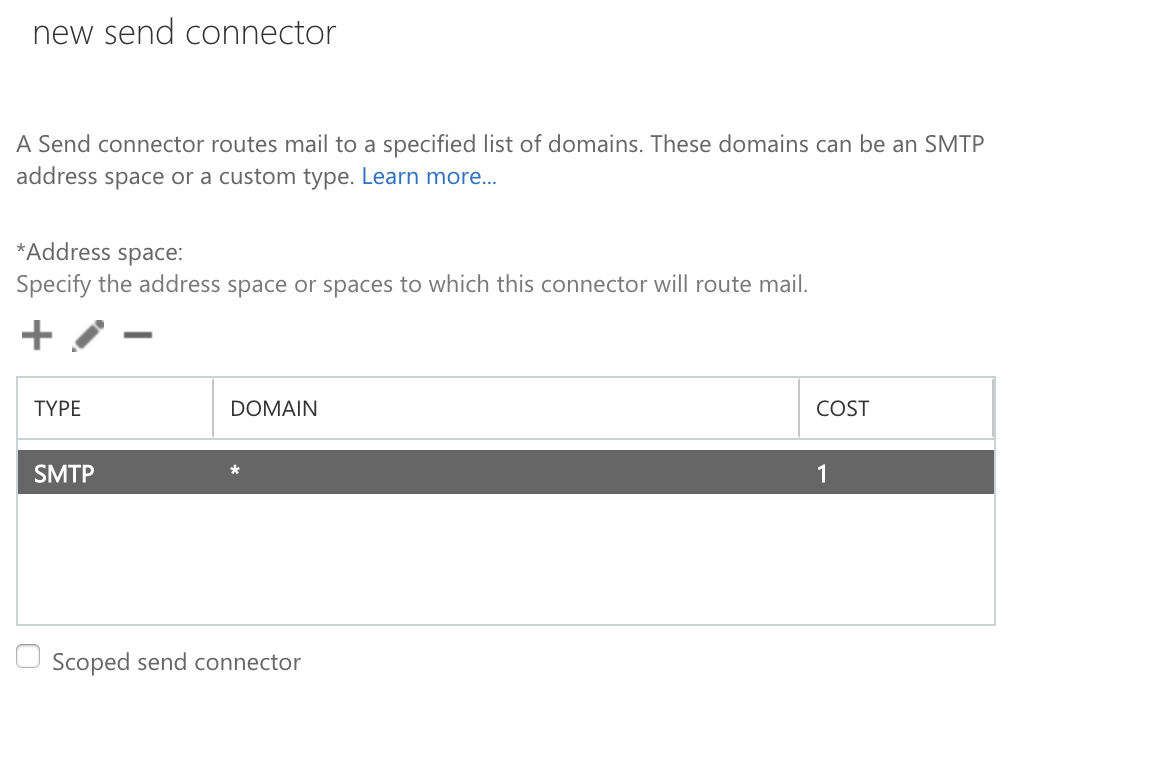 Source Server

Select the Exchange Server(s)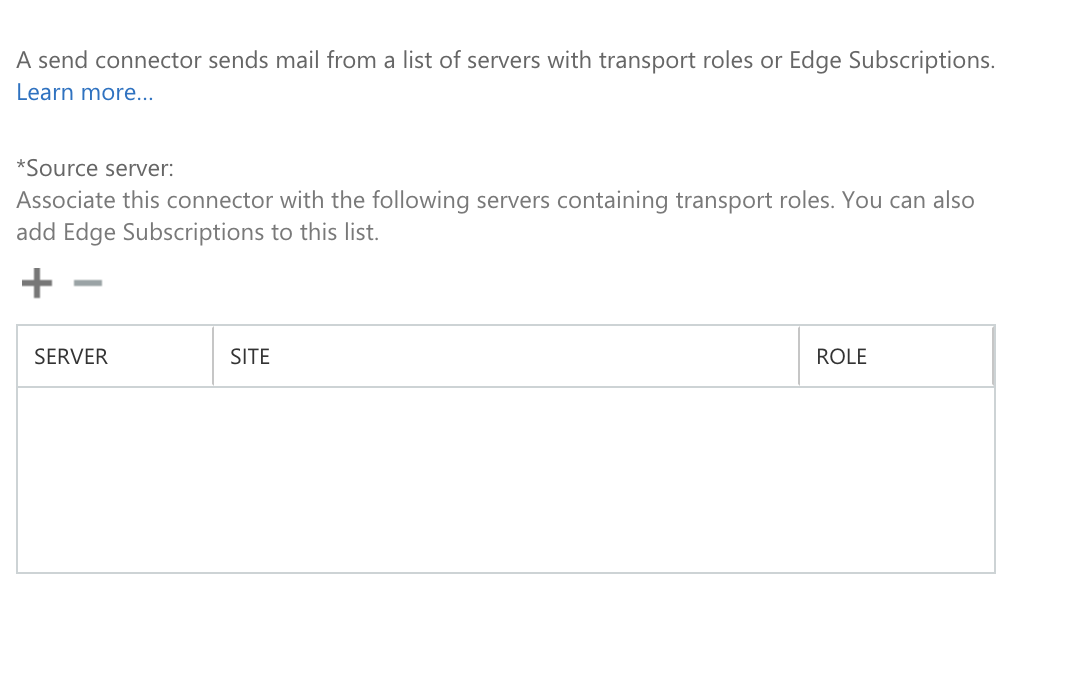 Validate Connector

Connector may need to be validated
Transport Rule
Navigate to the Mail Flow Section
Navigate to the Rules Tab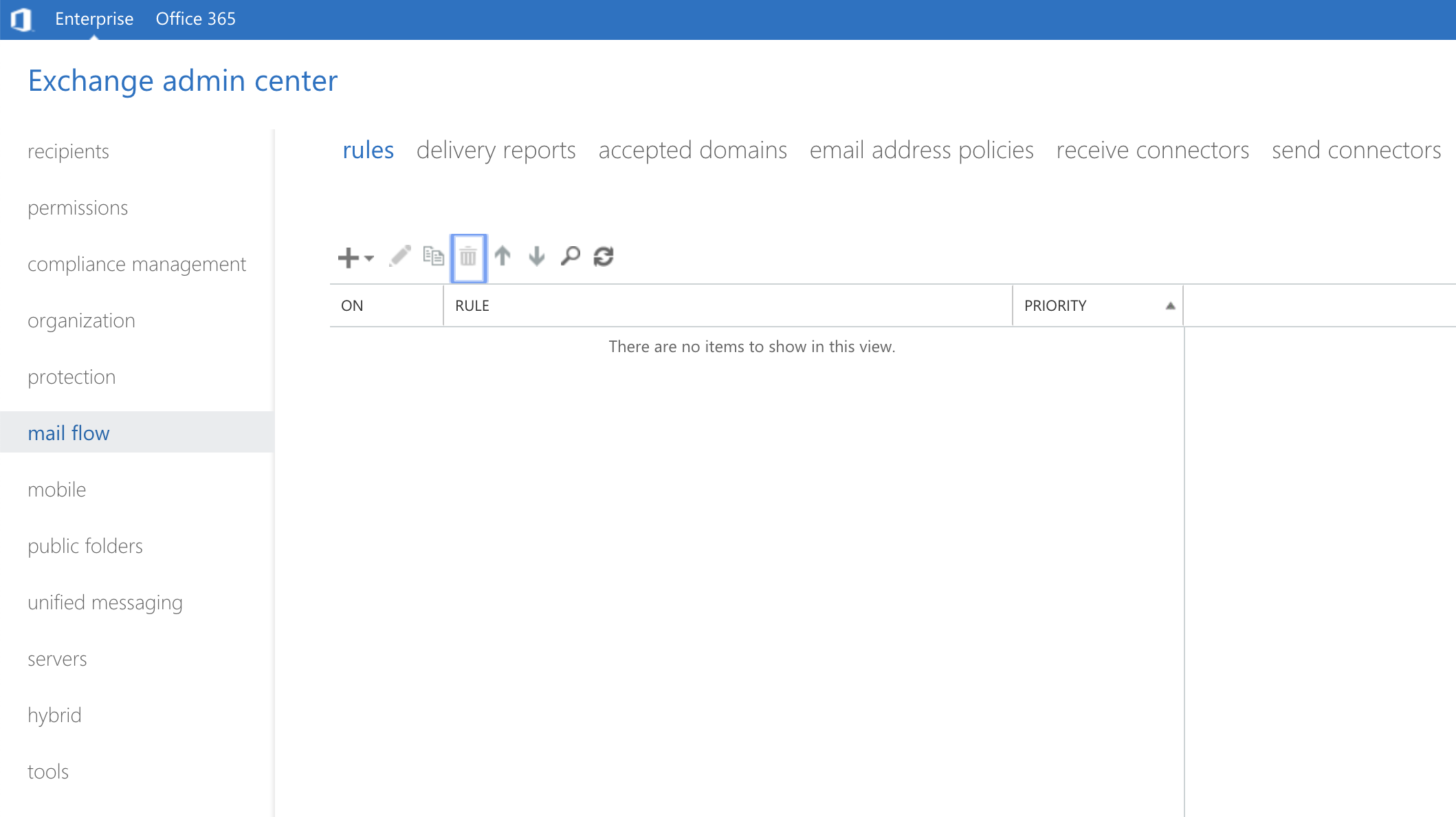 Add New Transport Rule
Enter Rule Details

Name

Ex: Virtru Hosted Gateway Outbound

Conditions

The Sender is located: Inside the organization
The Recipient is located: Outside the organization
Subject Contains: #secure#

Actions


Add Header

Name: X-Virtru-Auth
Value: 00000000000000000000
Diagram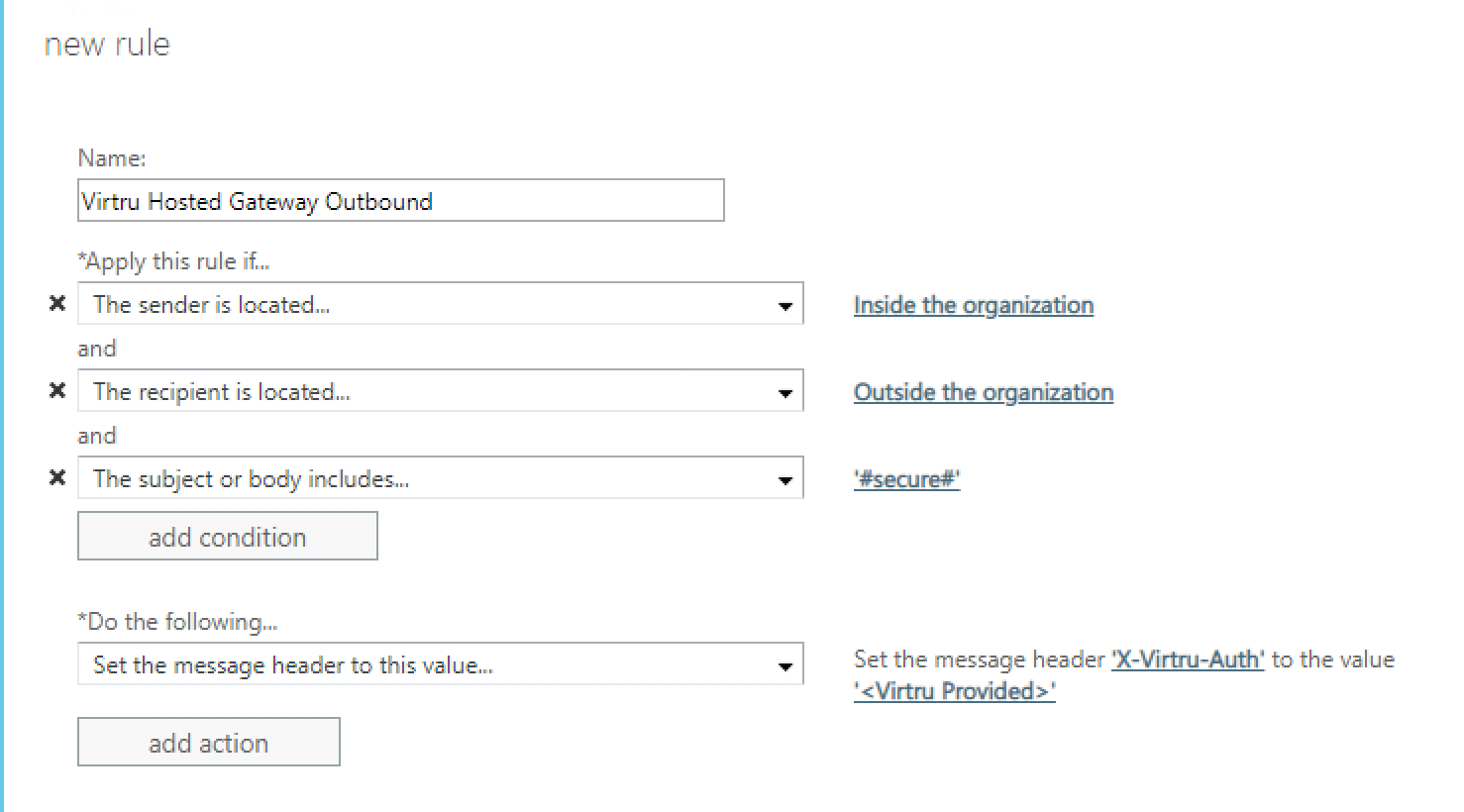 Create Virtru Encryption Rule 
Once the message is routed to the Virtru Hosted Gateway, a Virtru DLP Rule must be created and enabled to evaluate the message and encrypt.  Each Virtru DLP Rule is evaluated against each message sent to the Virtru Hosted Gateway.  The Virtru DLP Rules are shared between the Virtru Hosted Gateway and the Virtru Clients.
To create a rule follow this LINK