Skip to:
Install Steps
Install Docker
Download Install Script
Run Install Script
Docker Login
Run Setup Script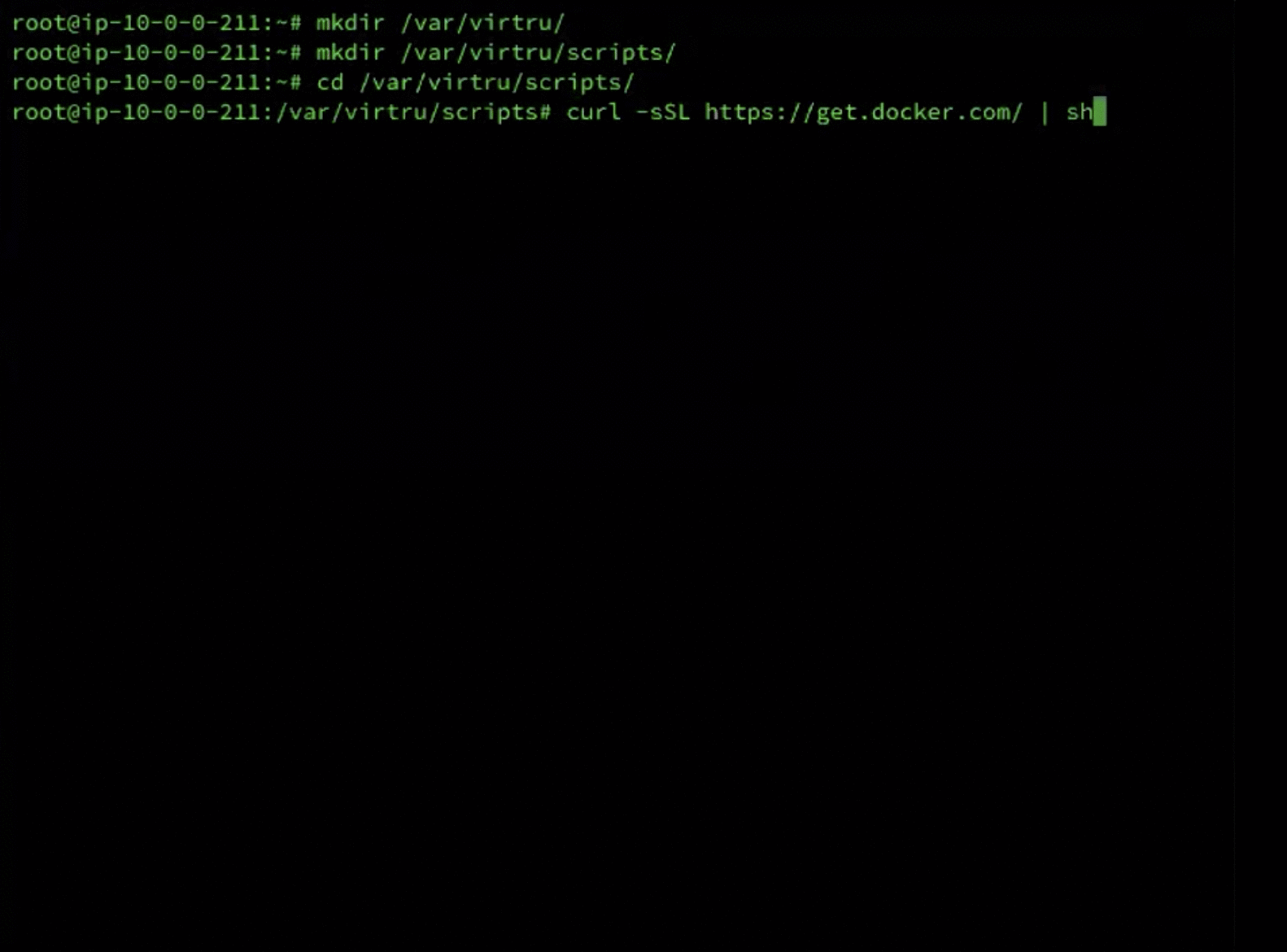 Docker
Gateway is distributed as a docker image via Virtru's Private DockerHub Repository. Please create an account with Docker Hub and send your Docker Hub username to your Virtru Deployment Specialist. Your account will be given access to download the Virtru Email Gateway Docker image.
Install Docker CE
mkdir /var/virtru/
mkdir /var/virtru/scripts/
cd /var/virtru/scripts/
#Docker CE
sudo curl -sSL https://get.docker.com/ | sh
Reference
Docker CE is not supported on RHEL. RHEL requires the builtin version of Docker (docker-engine v1.13) or Docker Enterprise Edition (Docker EE).
Deploy Script
Virtru deploys the Virtru Gateway setup using a Shell Script.
Please download the latest version to the Gateway Host.
Run on Gateway Host to download the latest deploy script.
curl -s https://api.github.com/repos/virtru/gateway-install-script/releases/latest \
| grep "browser_download_url.*sh" \
| cut -d : -f 2,3 \
| tr -d \" \
| wget -qi -


Installation
To install a Virtru Gateway execute the Deploy Script for every gateway desired. The Deploy Script sets up:
Folder structure
Certificates
Configuration Files
Execution
sh deploy-gateway-vX.X.sh
The Deploy Script will walk through the required questions to successfully deploy a Virtru Gateway matching the correct mail flow direction and topology.