With Virtru for Drive, G Suite users are able to share secure files with authorized users. In these cases, users may receive an email notification with a link to the Virtru Secure Reader.
Recipient of Shared Virtru encrypted file
If you have received a Virtru encrypted file, you can follow these steps to access and view it:
1.

Open the email, then click on the file name or "View protected file"

2. In the new tab that opens, select your email address if listed. If email is not shown below, click 'Use another email address' to enter the email address that received the file.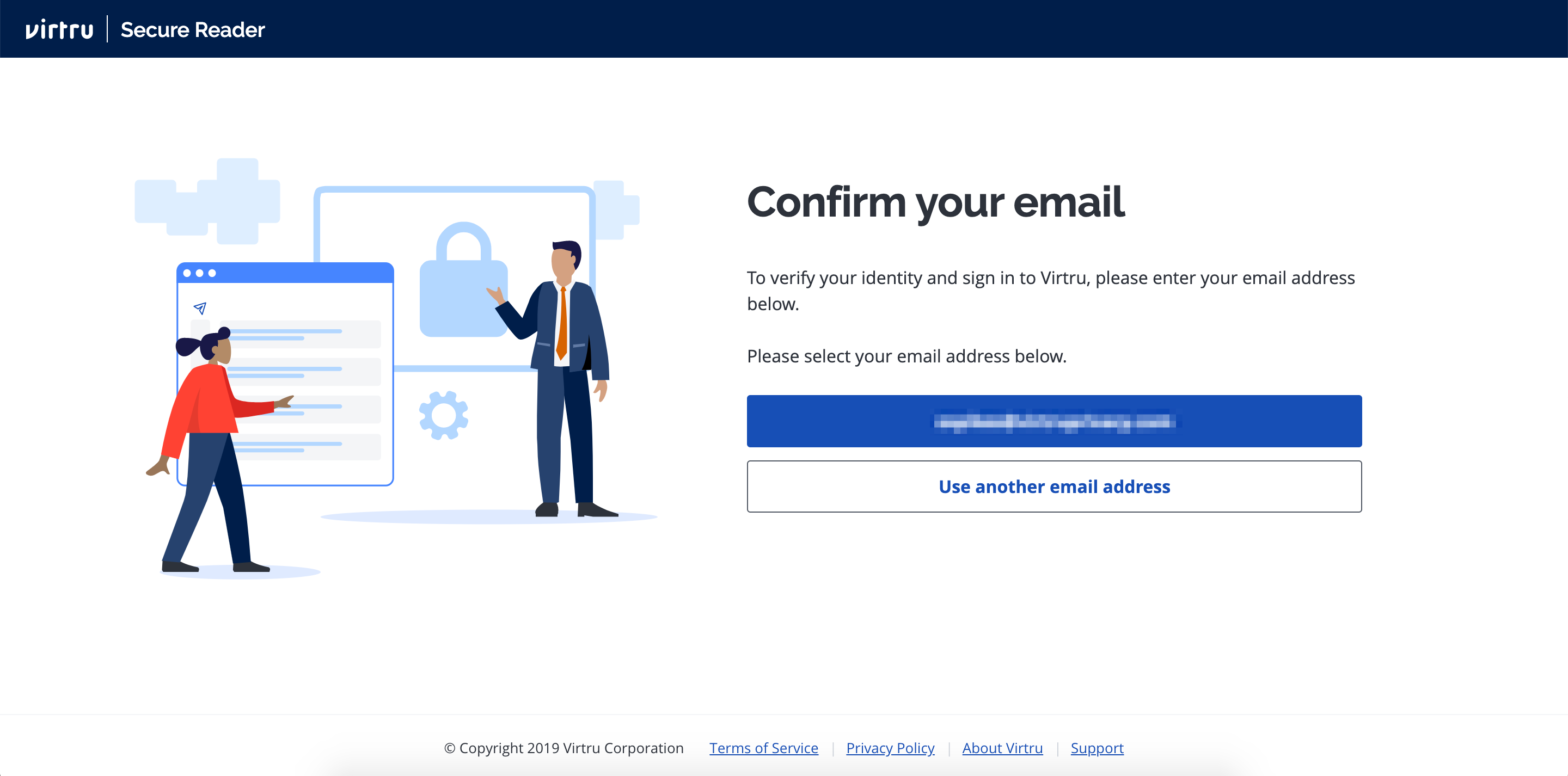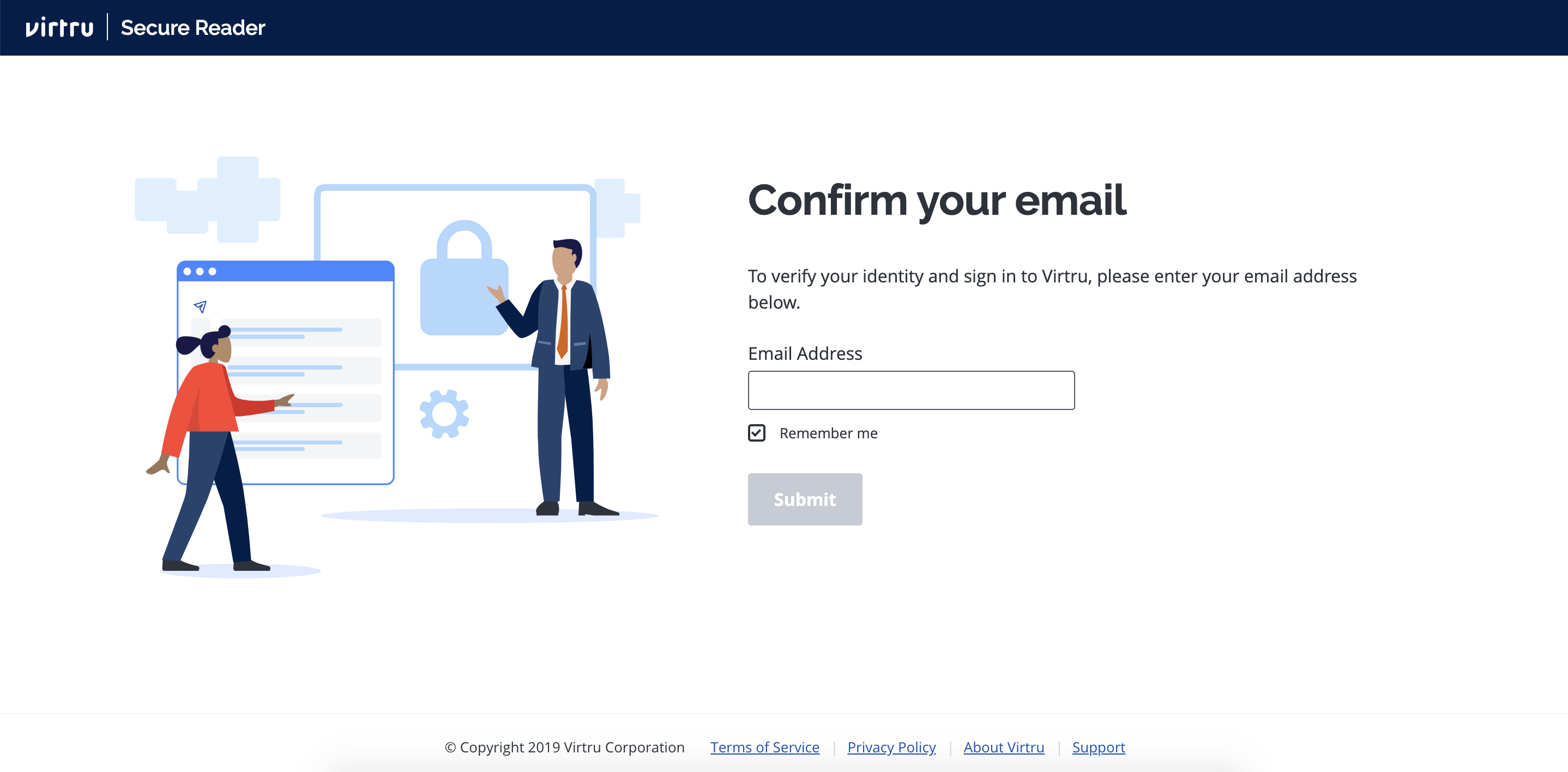 An important note about email aliases
Please be sure to verify using the exact email address to which the secure message was sent. If the email was sent to an alias, group address, or distribution list address, you will need to select or enter that exact email address rather than your personal primary address.
3. After selecting your email address or submitting your email address manually, you will then be directed to a page where you can choose to login with Google or receive a one-time verification link by email from Virtru.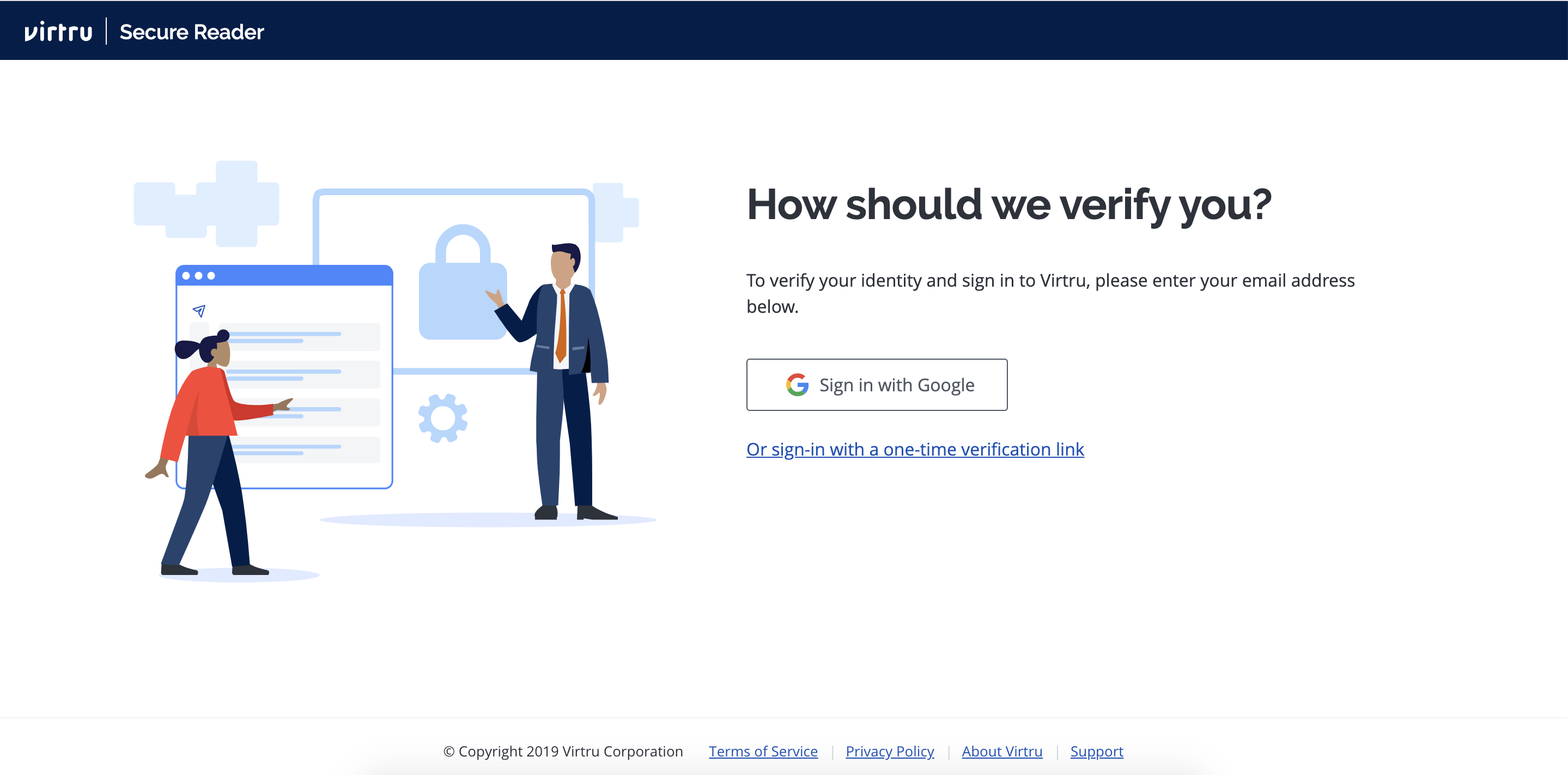 For emails sent to an alias, group address, or distribution list address, you will need to select the Or sign-in with a one-time verification link option. For group addresses and distribution list addresses, this action will send the verification email to all users on that group or distribution list.
4. Authentication
If you are a Google user, select 'Sign in with Google'.

For all other users, you have the option to select 'Sign in with one-time verification link'.

Click 'Authorize'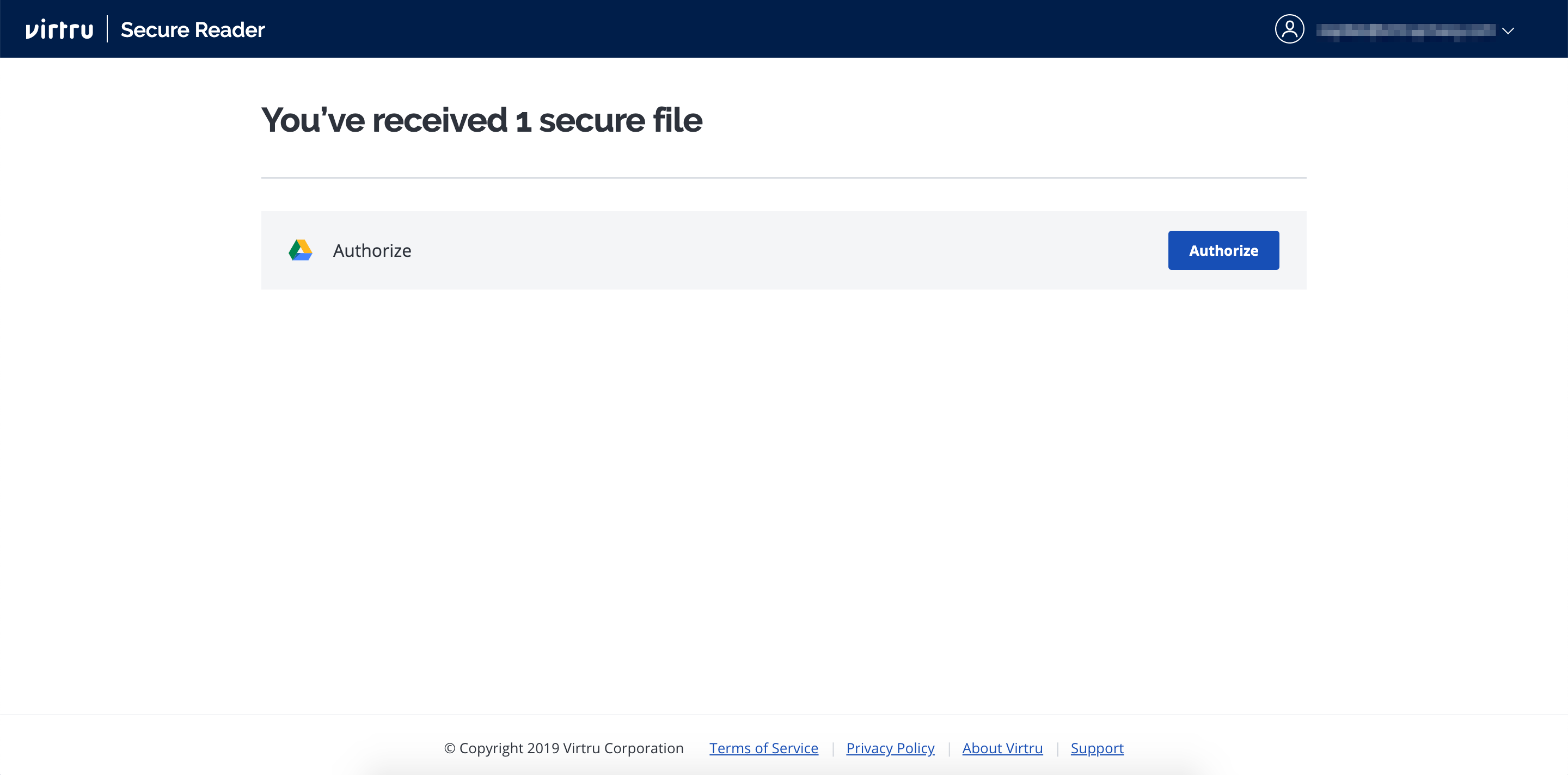 In the Google permissions pop-up that appears, choose the correct account and then click 'ALLOW' to complete the authorization process and view the file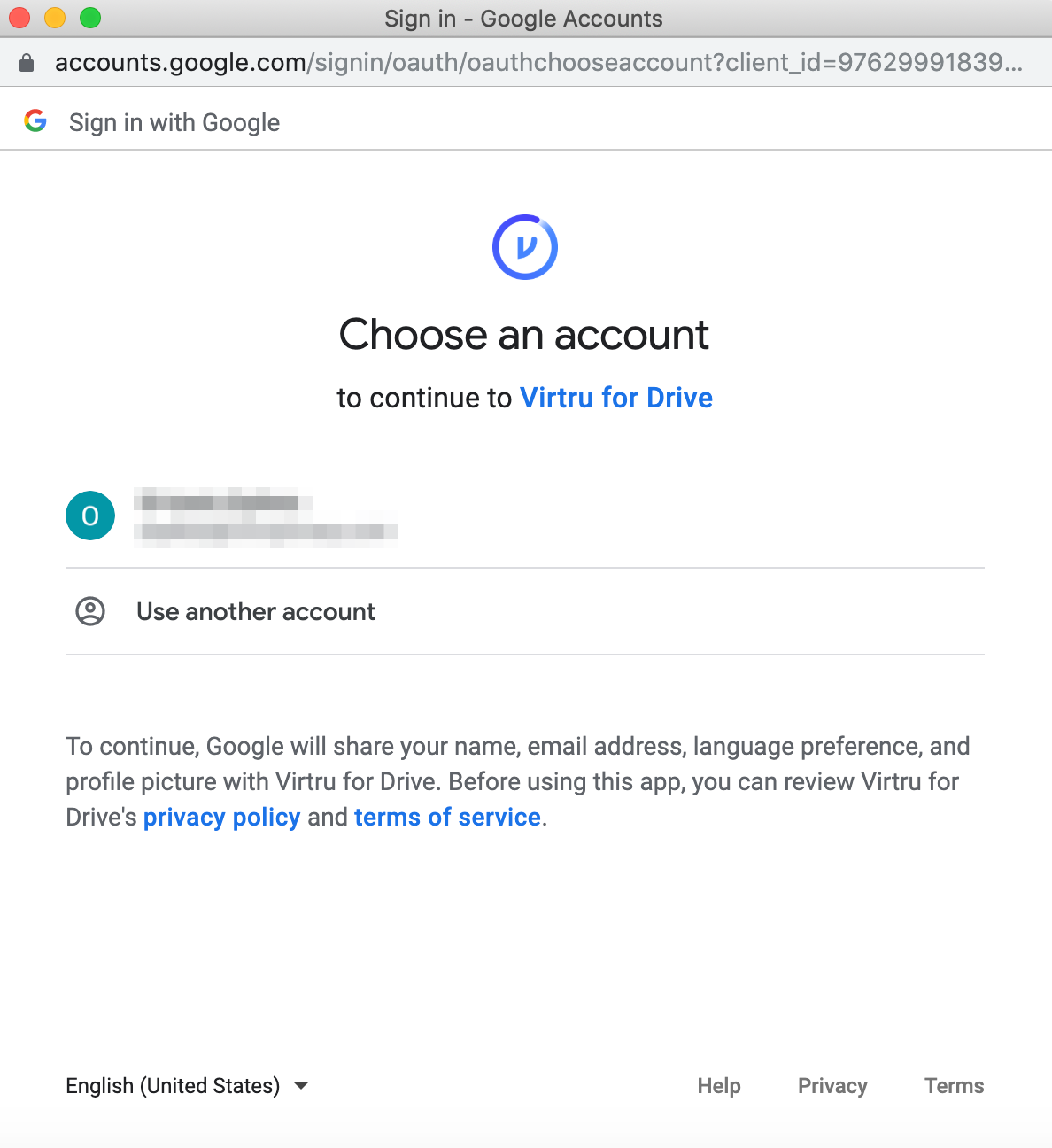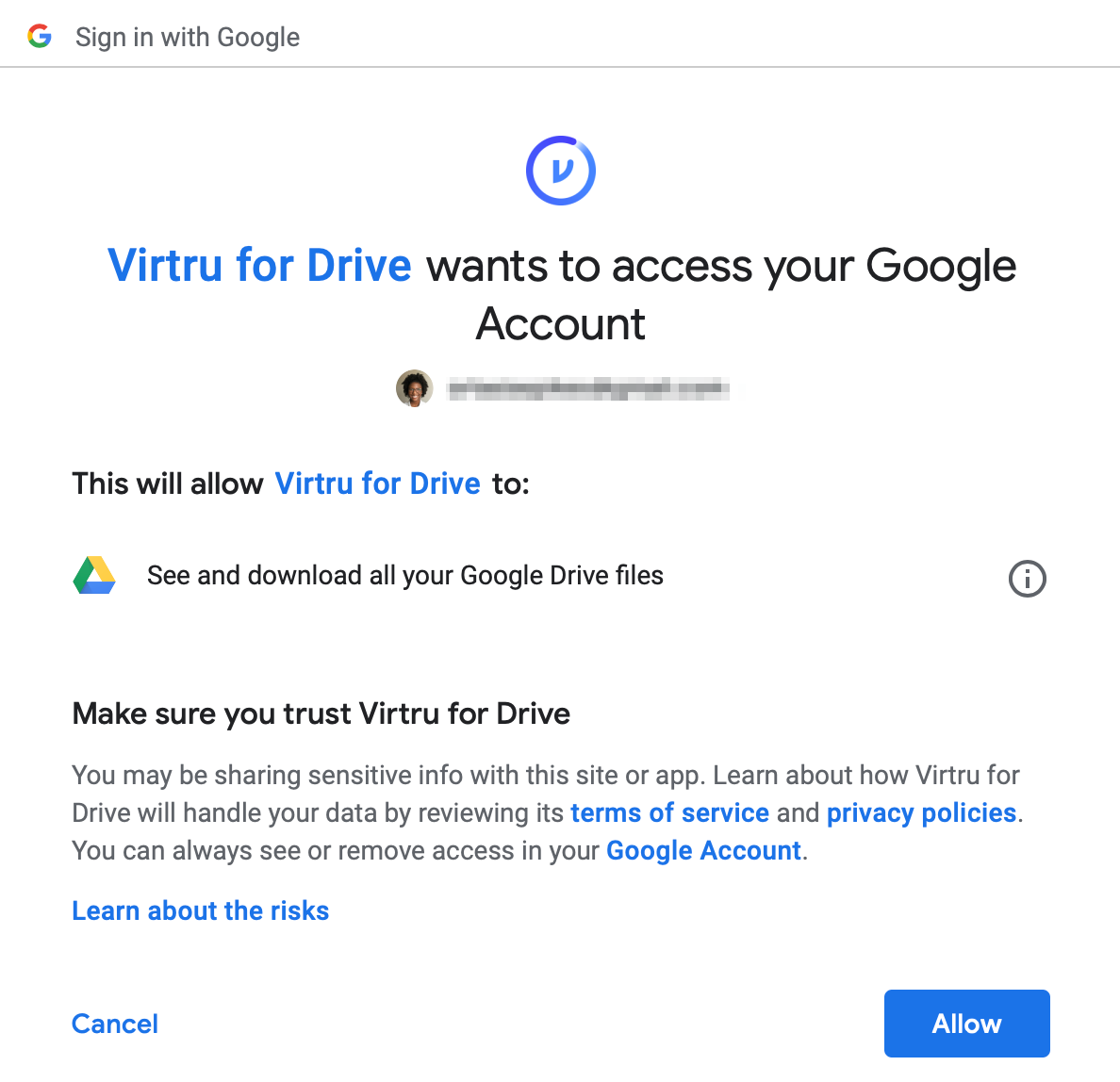 Use another email address
If you choose "Use another email address", a verification email will be sent to the email address you initially entered at the start of the process. This email will have a subject line of "Verify with Virtru on [date]".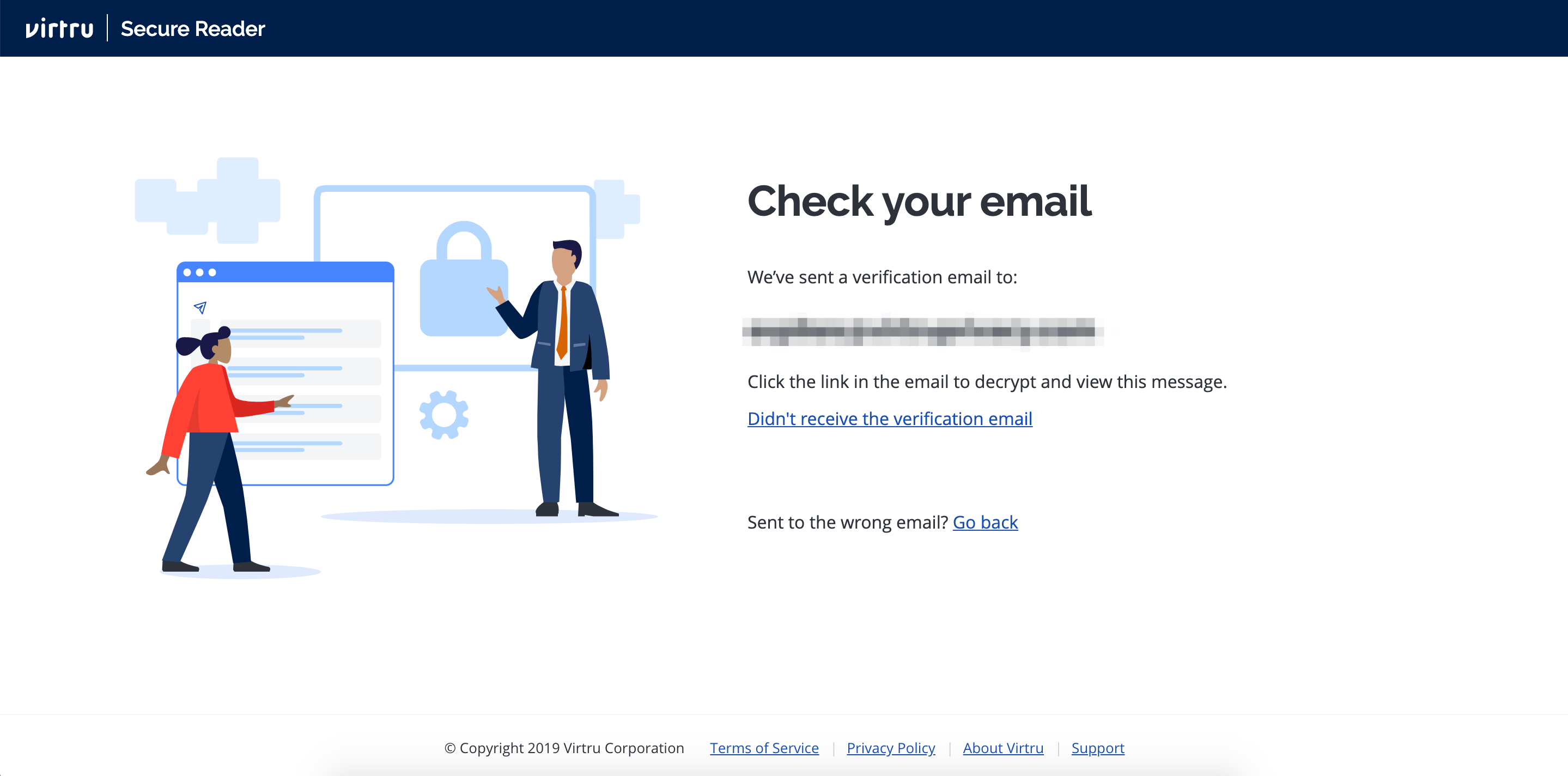 When you locate this email in your inbox, open it and click on 'VERIFY ME' to complete verification. You will be routed to the Virtru Secure Reader on the browser you used at the start of this process.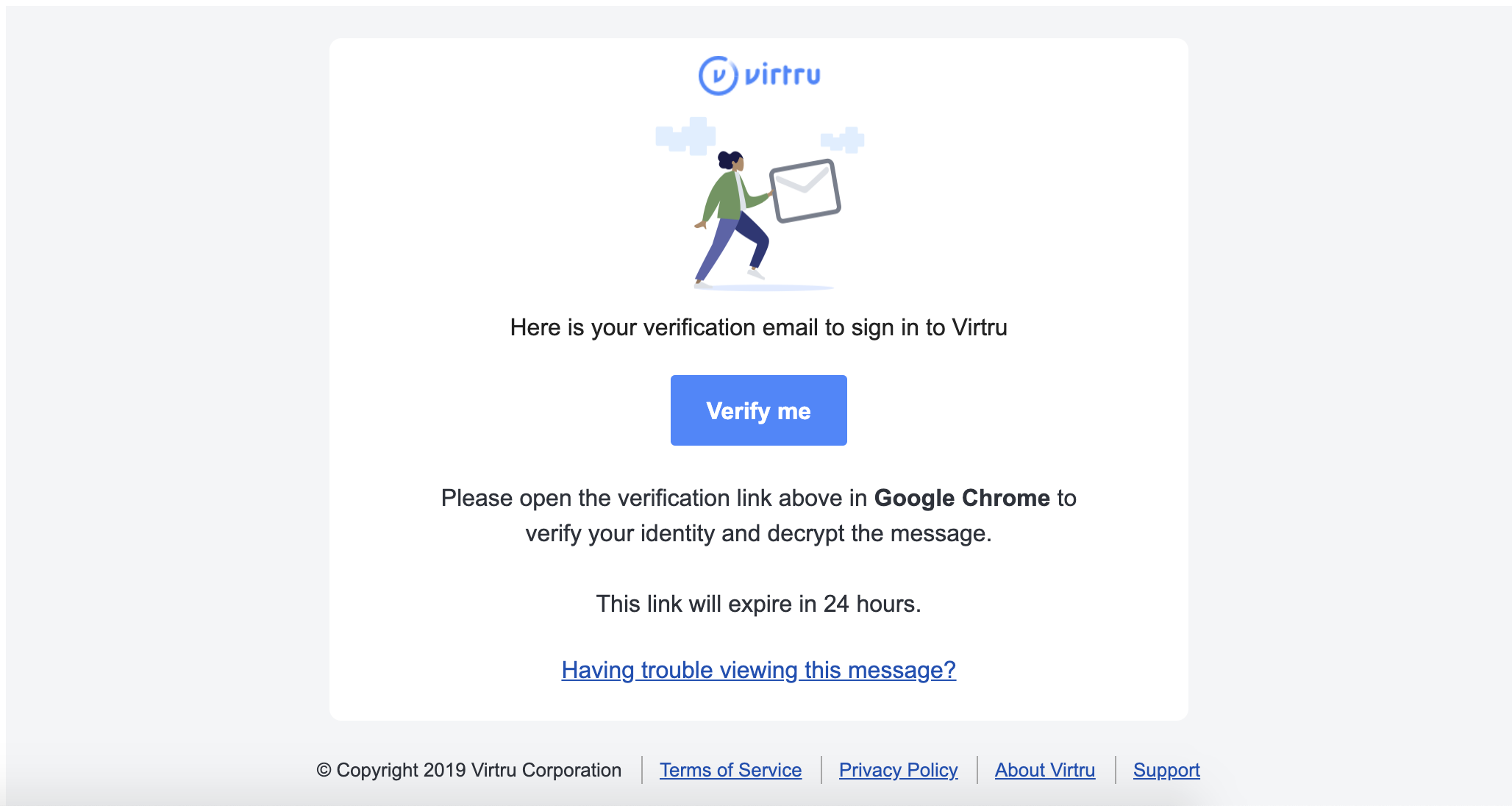 Note:
Both the Unlock Message and View Message links need to be opened in the same browser on the same device in order to confirm your identity. Please note, Virtru also offers a "cookie-less" verification pathway. If we detect that cookies and local storage have been disabled in the browser, we send a verification code via email. This code, once received, simply needs to be pasted into the proper field in the you browser in order to grant access. If you are having trouble entering all 8 digits, please check to make sure there is not a space in front of the code in the entry box. If you do not receive the verification email, click here to troubleshoot.
6. The file shared with you will begin decrypting. When this is complete, you will press authorize to see the title of the file, and you can click to view it or download the file.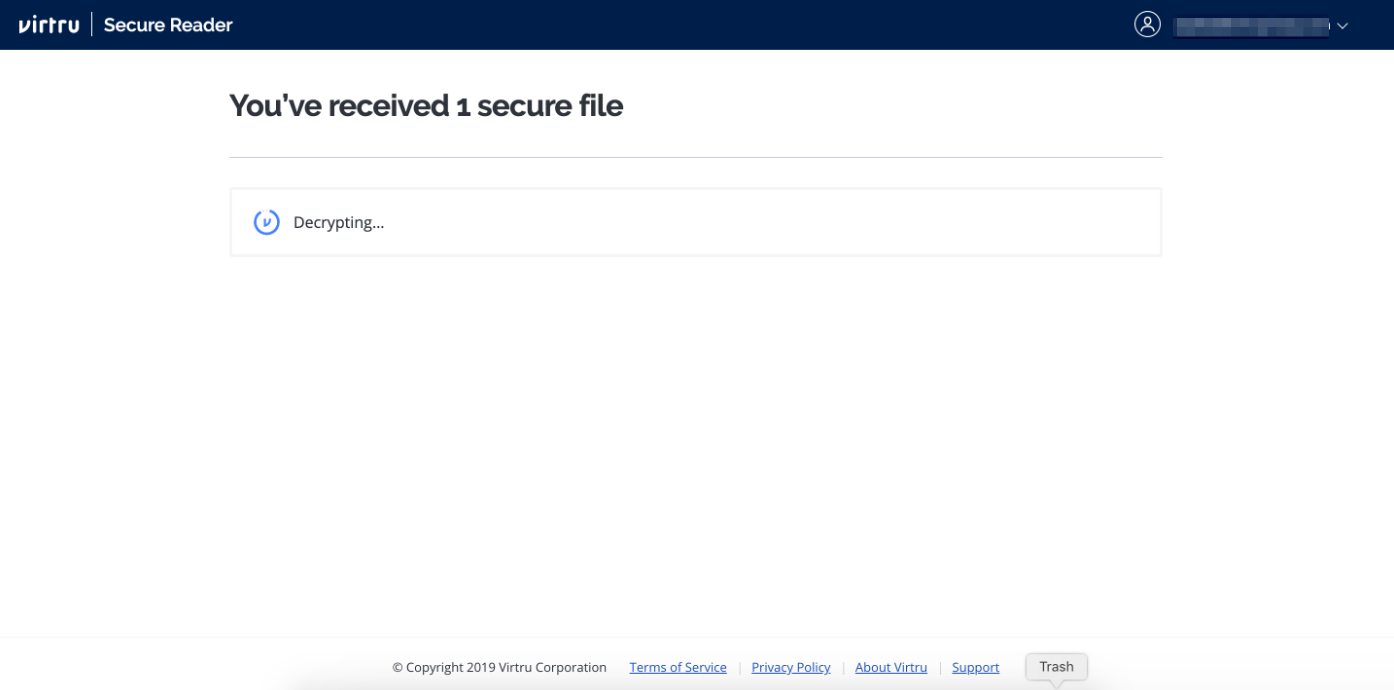 7. In the Secure Reader, you will have controls to view and download the file in the upper right corner. You will not be able to print directly from the Secure reader. You may download the file in order to print it.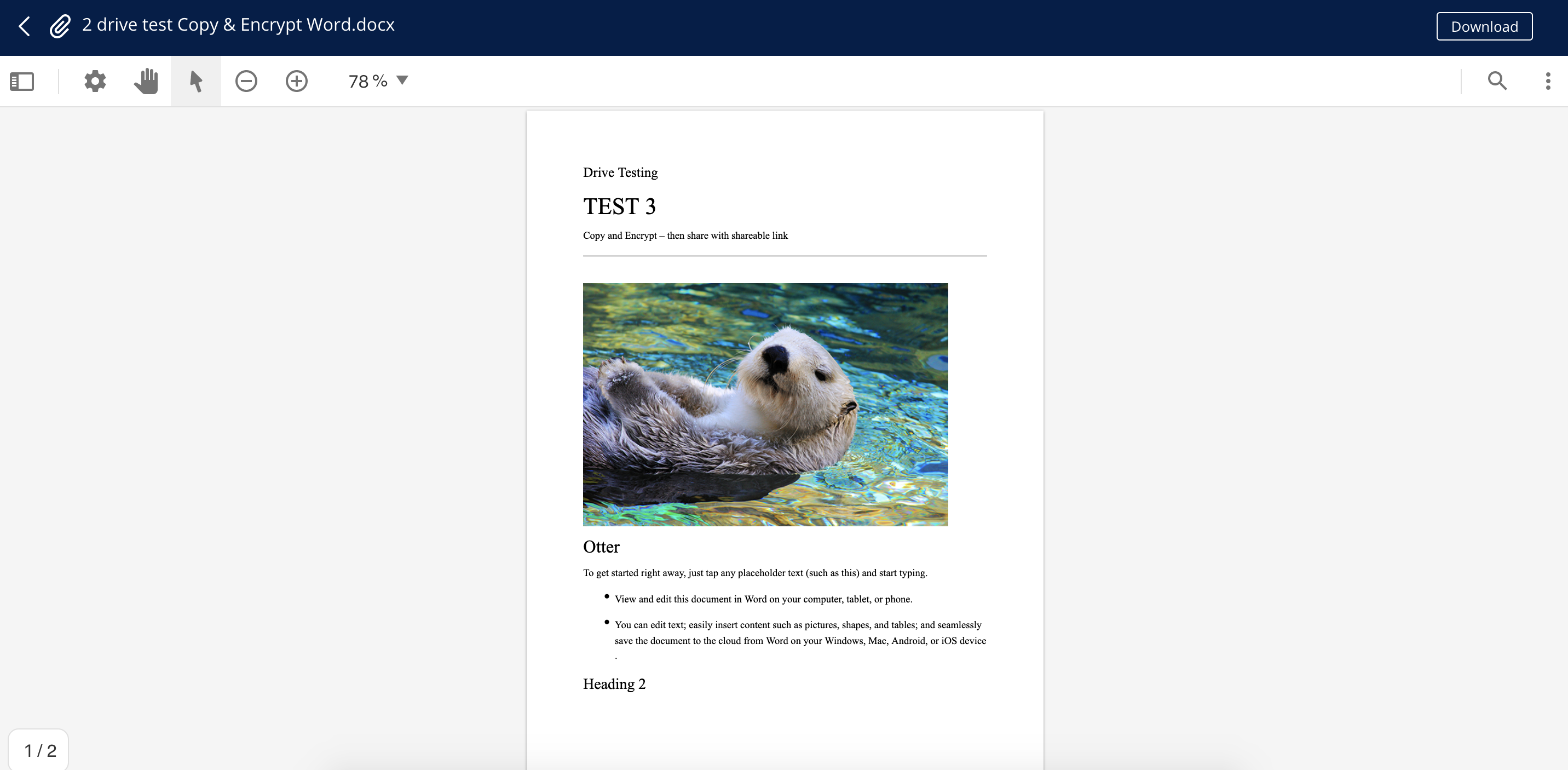 Items to Note
Virtru Required Endpoints must be allowed

Virtru for Drive extension only supports Google Chrome

Virtru for Drive supports all static file types (pdf, docx, jpeg, etc.)

Virtru for Drive currently does not support collaborative formats, such as Google Docs, Sheets, Slides (Coming Soon!)