About
This article covers how to install Virtru at the domain level via the Virtru G Suite Marketplace app. By installing Virtru at the domain level, your entire G Suite organization will be synced with Virtru and your users will gain the ability to read secure messages sent to alias and group addresses. You'll also grant Virtru admin status to all G Suite Super Admins for your domain.
If you plan to sync users as part of the Gmail Installation Process, please note, you will still need to separately deploy or have your users manually install the plugin.

This process must be carried out by a G Suite Super Admin.
Please Note
This process must be carried out by a G Suite Super Admin.

If you have purchased licenses for only a subset of your users/organization, then you need to implement a provisioning group prior to completing the domain level sync via the steps below.
Steps to Install
1. Open an Incognito window in Chrome. This ensures you'll only be logged into one active Google session. Optional but recommended.
2. Navigate to your G Suite Admin Console & log in with your Super Admin account.
3. On the main page of your G Suite admin console select Apps, followed by Marketplace Apps.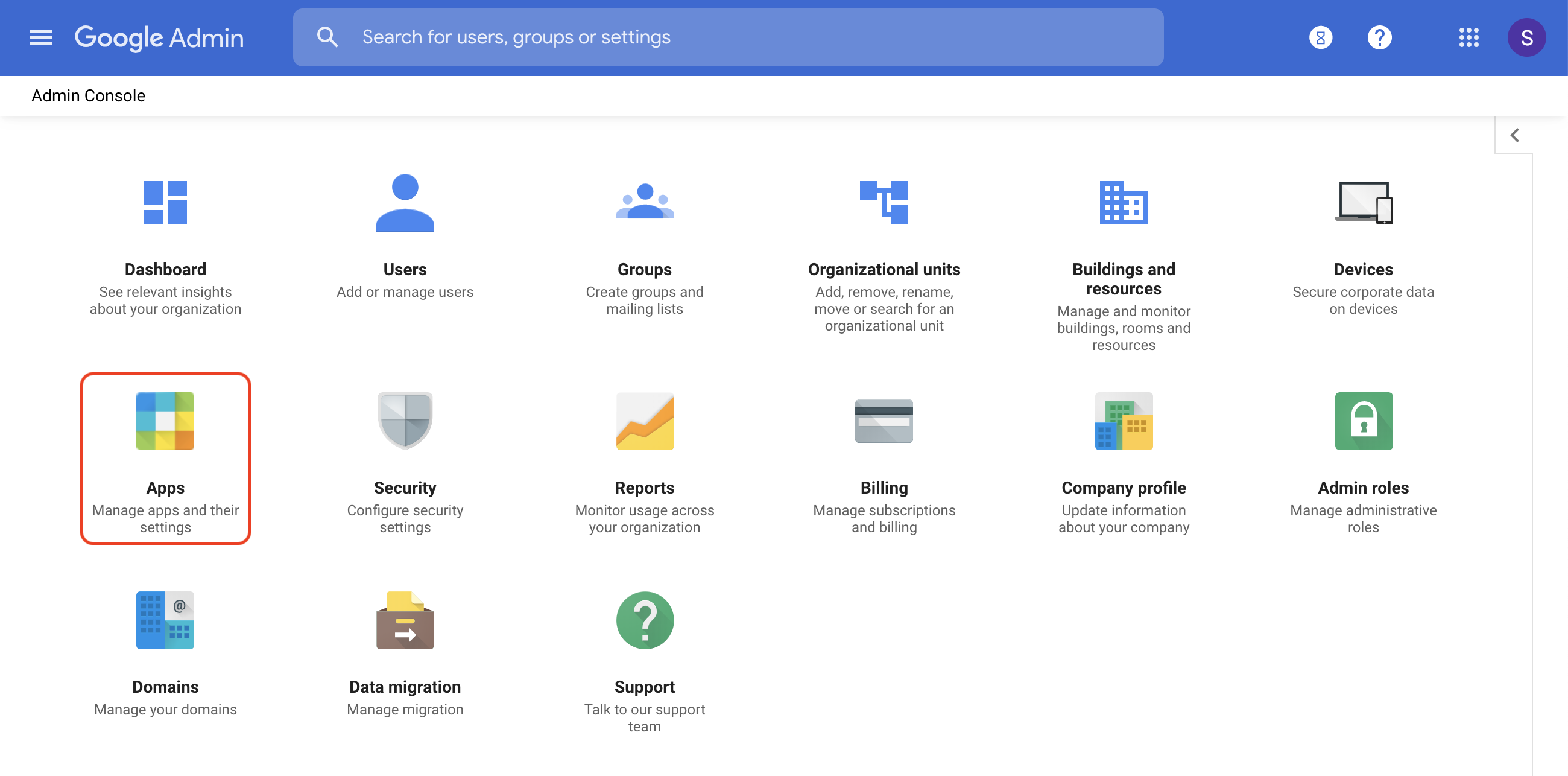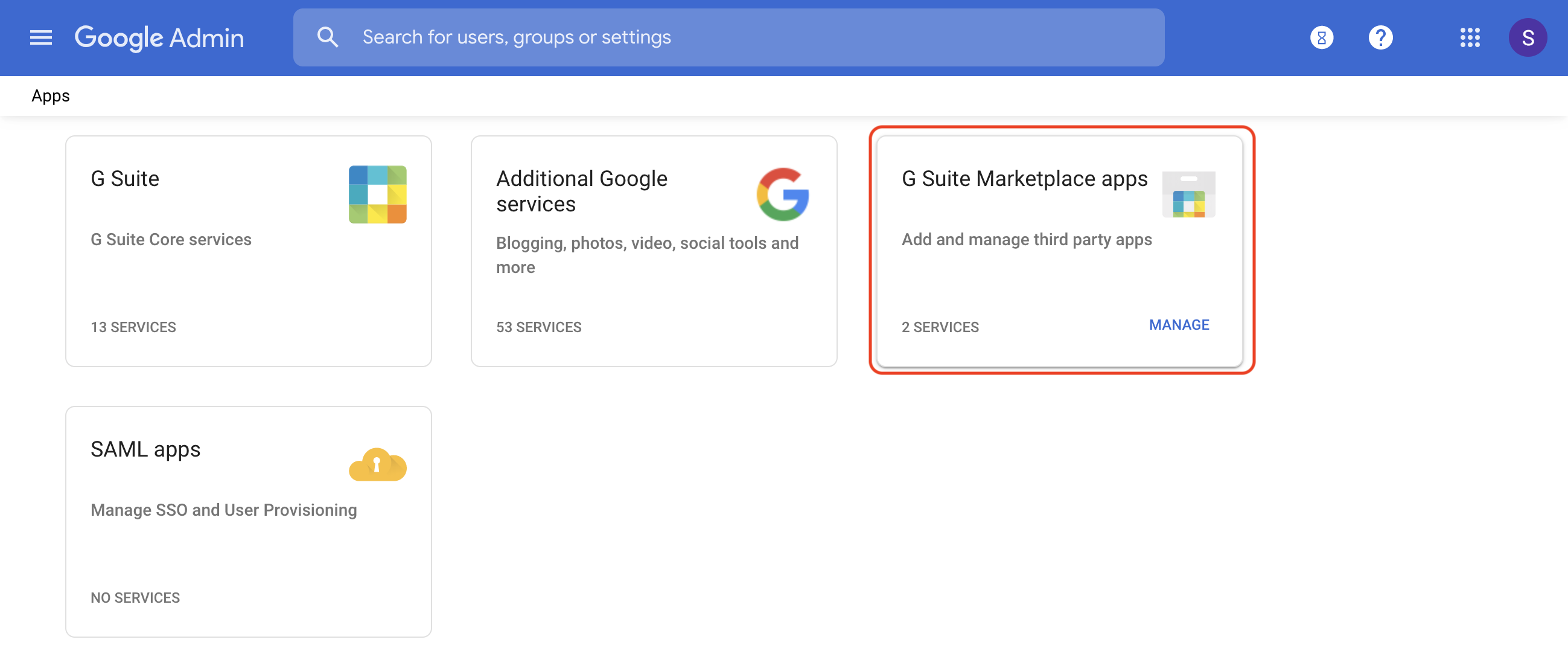 4. Click the + to add a new app; search for Virtru Data Protection for G Suite and add the app.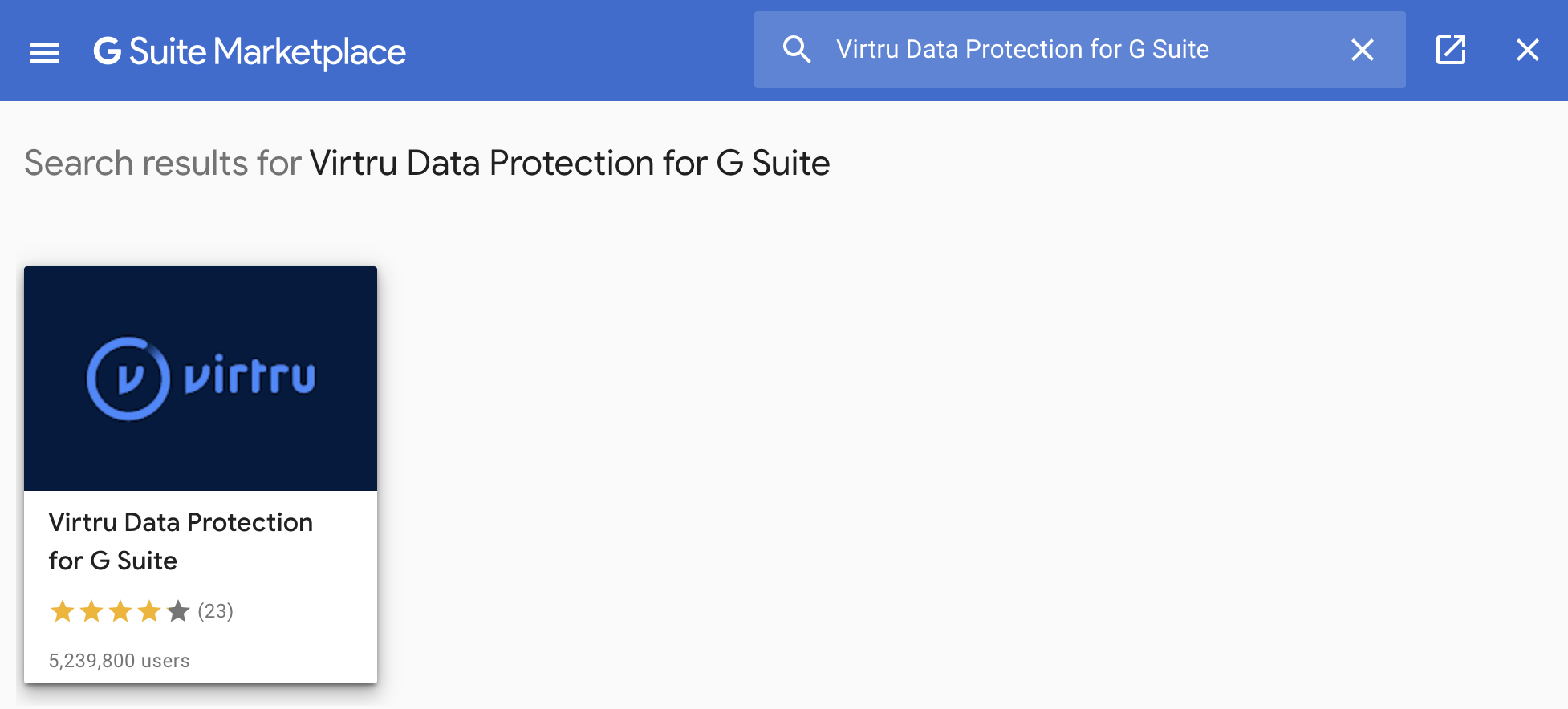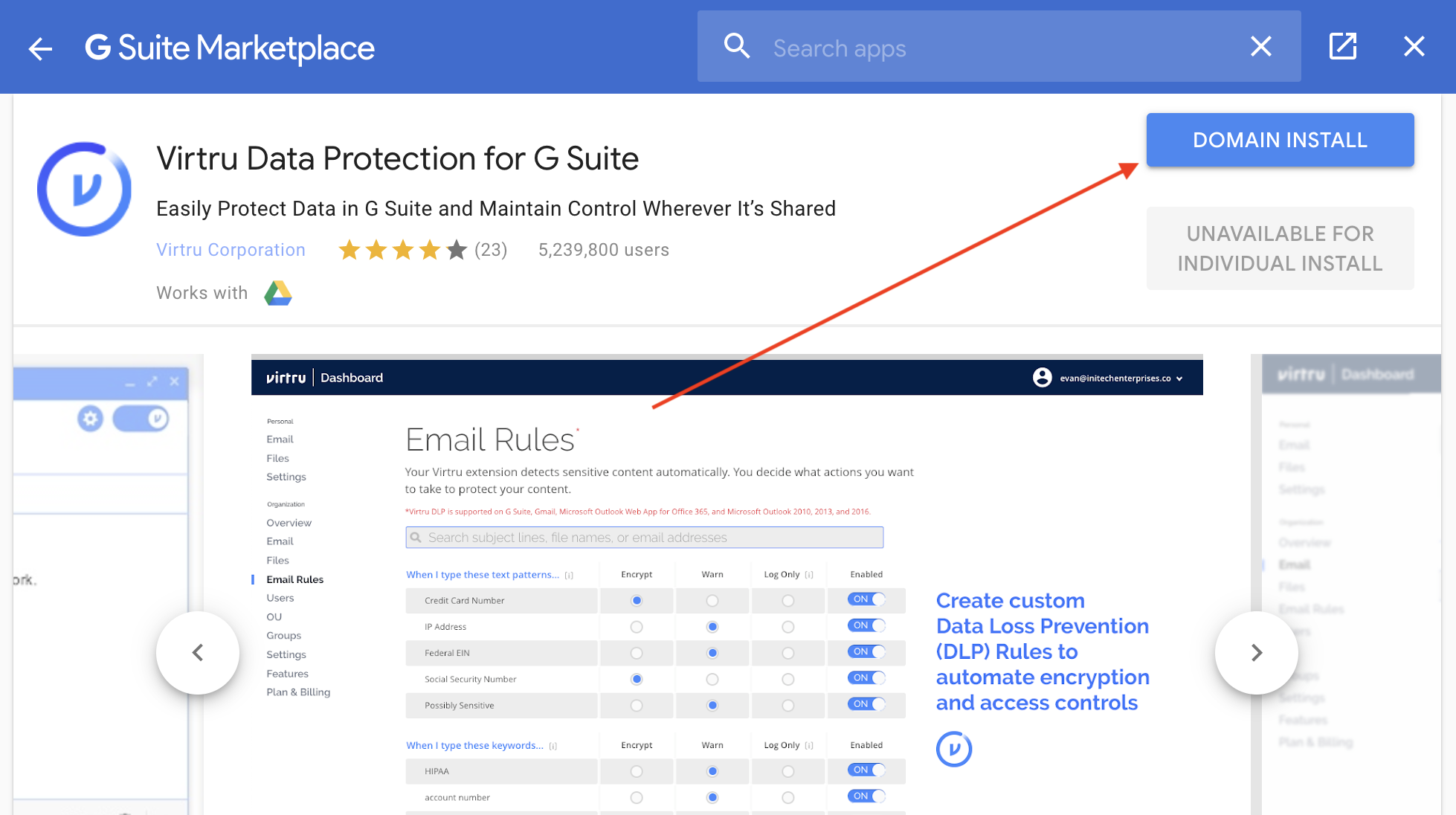 5. When prompted, click Continue to begin the installation.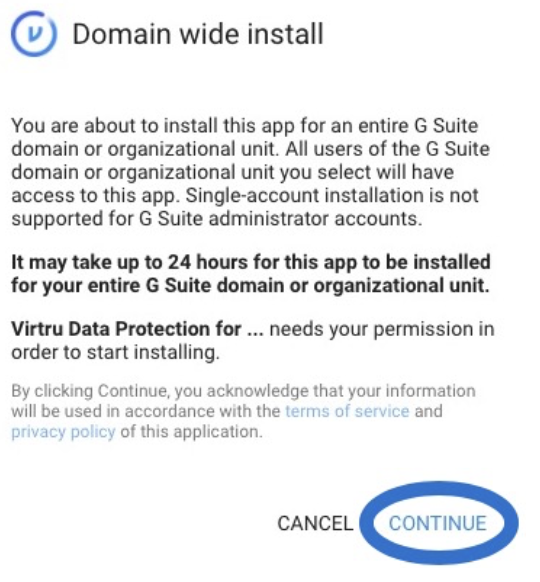 6. Accept our Terms of Service & Privacy Policy by checking the box and selecting Accept.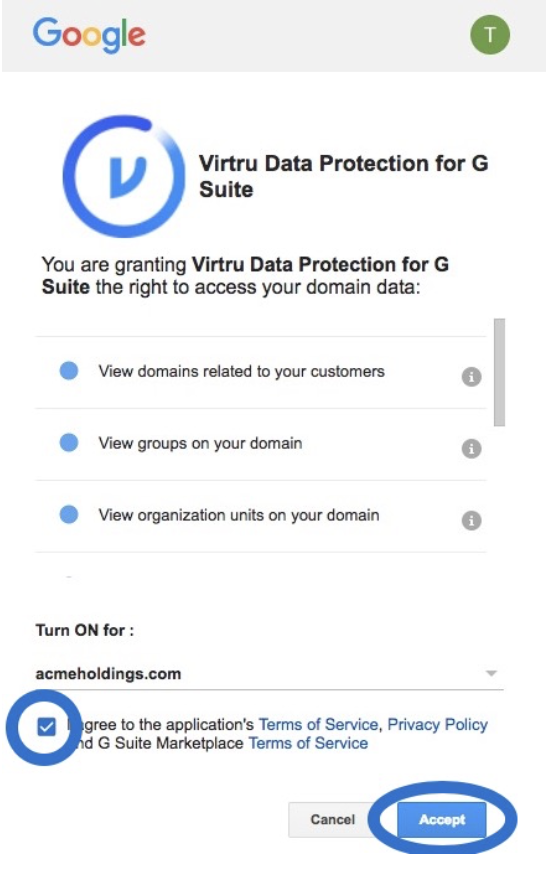 Note
Under Turn ON for: you must select the top-level domain. We do not currently support installing for only certain sub-organizations.
7. Click Next to move past the first of two "Success" modals.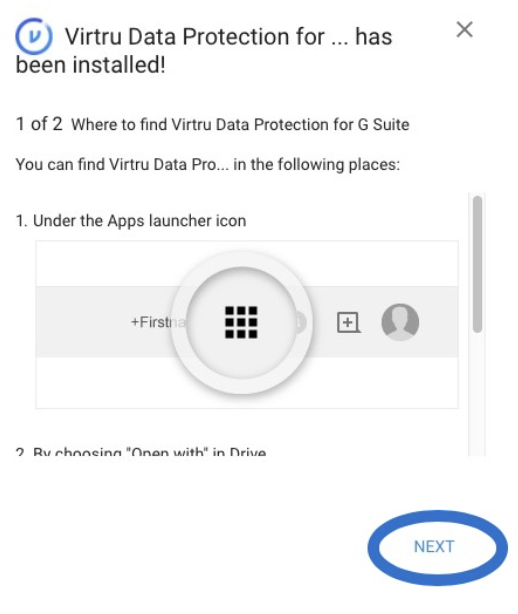 8. In step 2 of 2, click Complete additional setup now to begin syncing your domain's user list with Virtru. If prompted to sign in with Google again, use your same Super Admin account.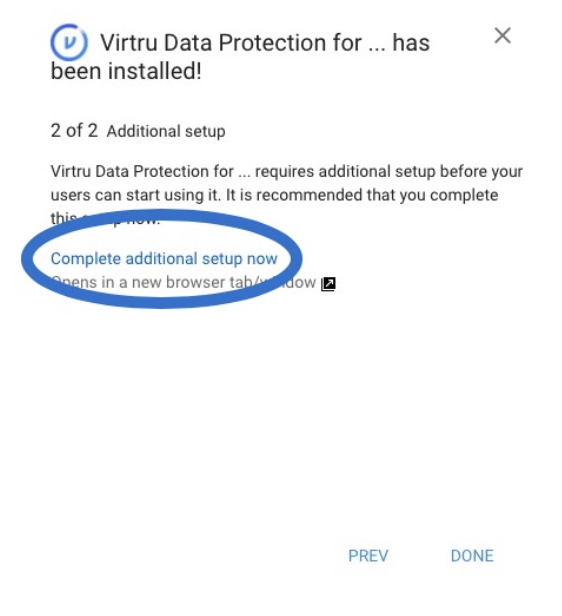 9. When complete, you'll see a success screen showing the number of users, groups, and aliases we've found in your domain. You're done!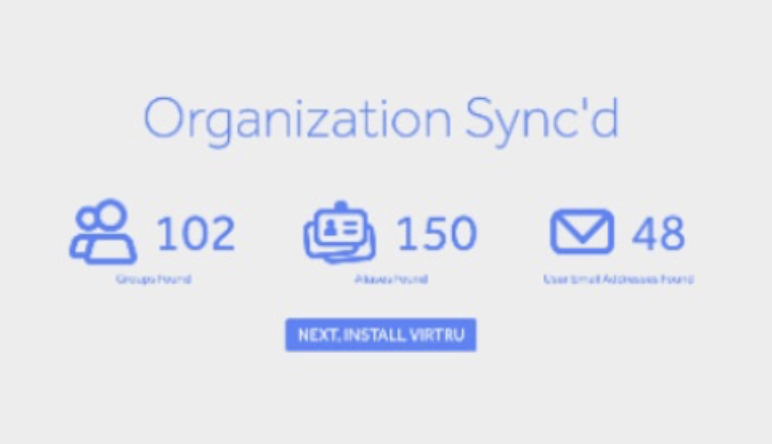 Additional Resources: