Sending a secure email from Outlook can be completed in a few easy clicks. This video displays the process and step by step instructions can be found below:
Instructions
Before you can send a secure email from Outlook, please make sure Virtru is activated: Installing and activating Virtru for Outlook Desktop. Once Virtru is configured, you can send securely:
1. Click New Email from the main Outlook window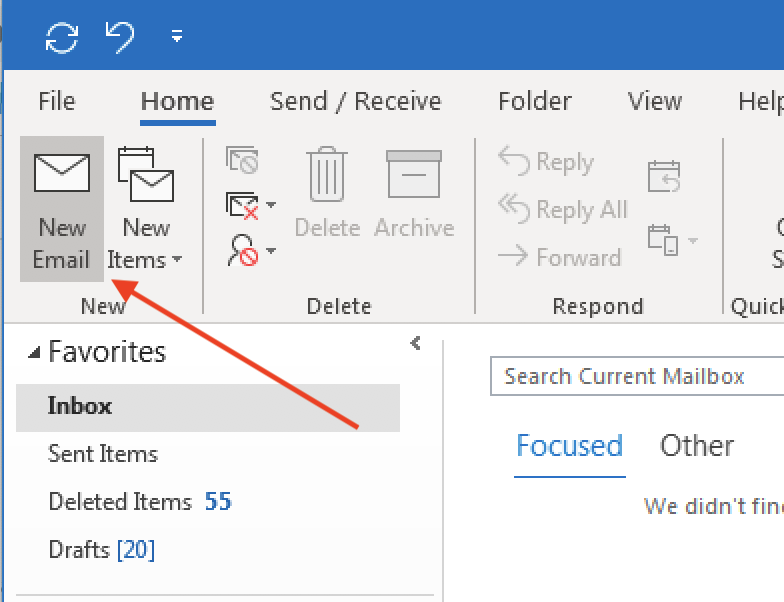 2. Open the Message tab and click the Virtru button to turn Virtru ON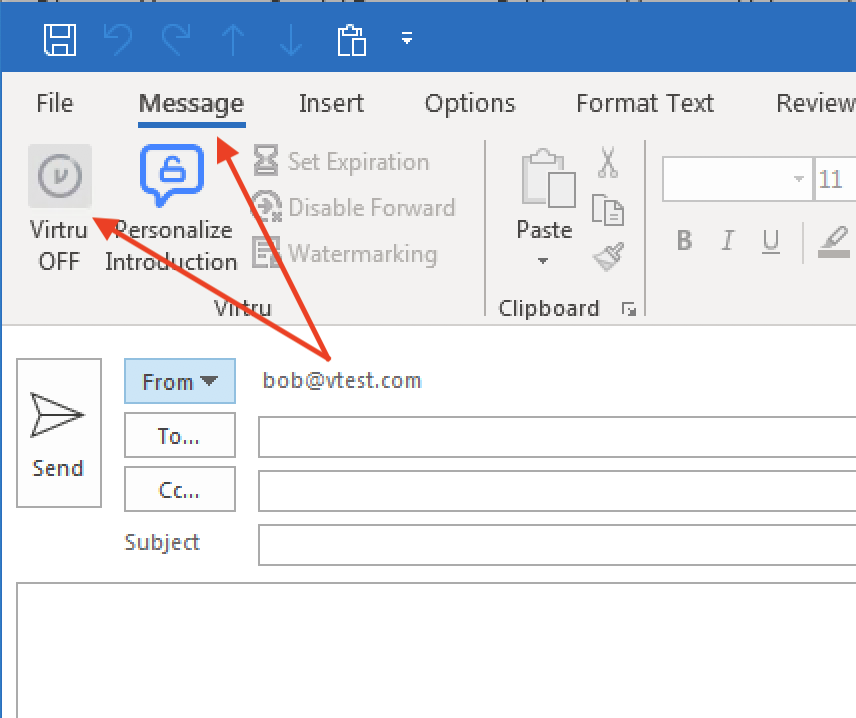 The button should turn blue and read Virtru ON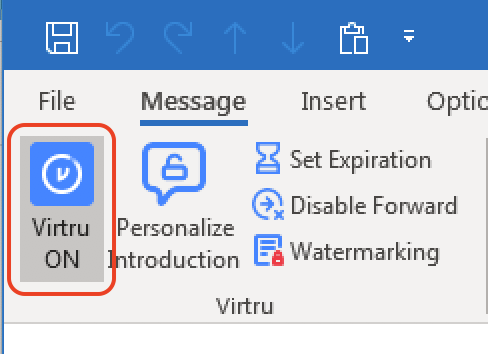 3. Compose your message and select any Virtru security options you wish to apply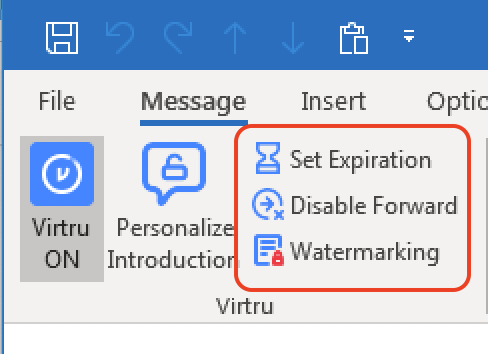 You can also set a one time, message specific Personal Introduction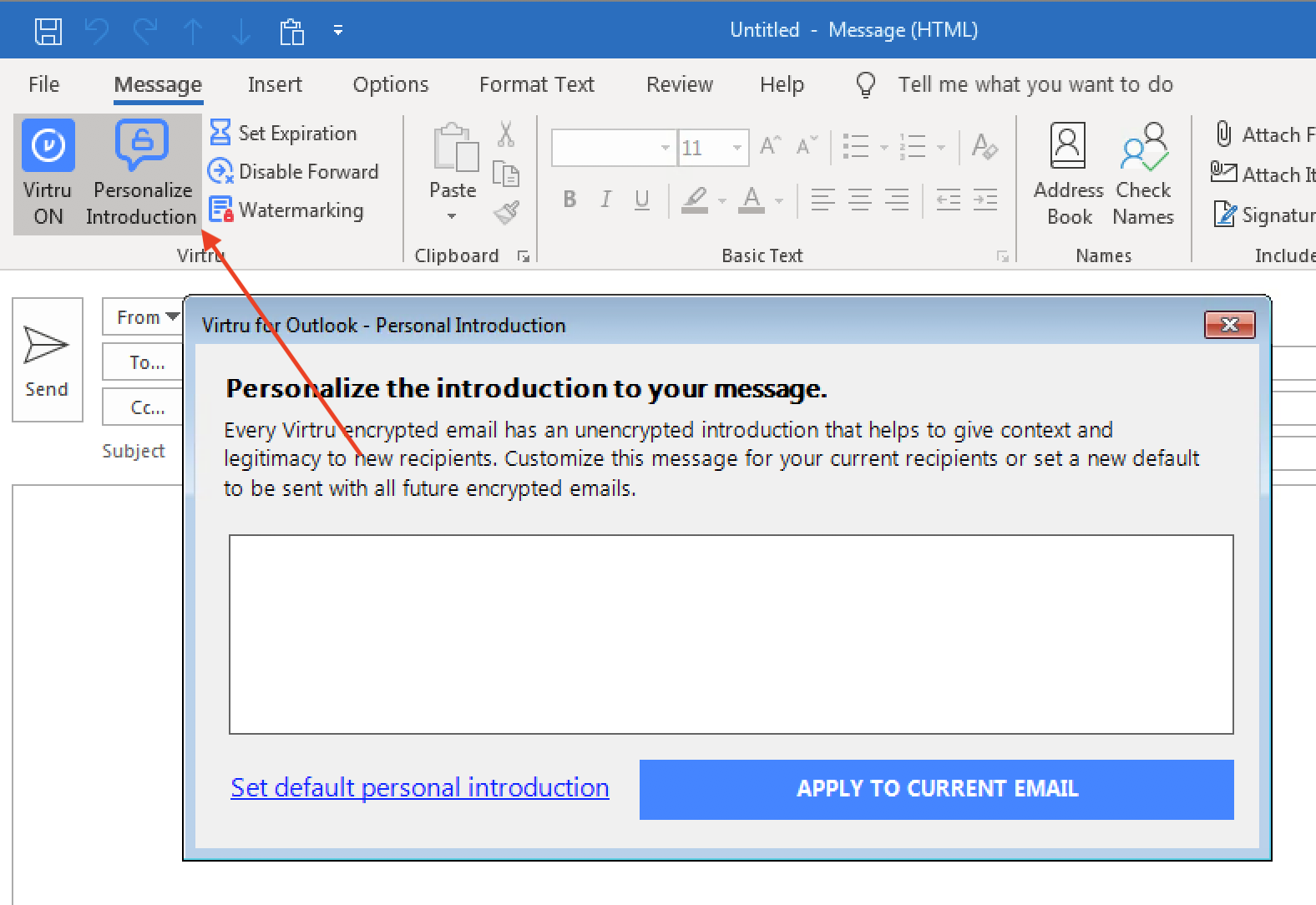 Special formatting not supported
The Personal Introduction only supports plain text and line breaks.
4. When your message is ready, click Send. You should see a brief animation letting you know that the message is Encrypting before it is fully sent