If you're using one of our browser extensions for Gmail or our Outlook desktop add-in, you have the ability to set a default On/Off encryption state for Virtru. When you compose a new message, Virtru will always be in the configuration you've selected.
Jump To:
Virtru End Users
Virtru Administrators
Virtru End Users
If you are an individual Virtru user and your administrator has granted you the necessary permissions, you can change your default Virtru state by following the steps below.
Log into the Virtru Dashboard and select Settings.
Select your desired default Virtru state. The different options are defined below.
Save your changes.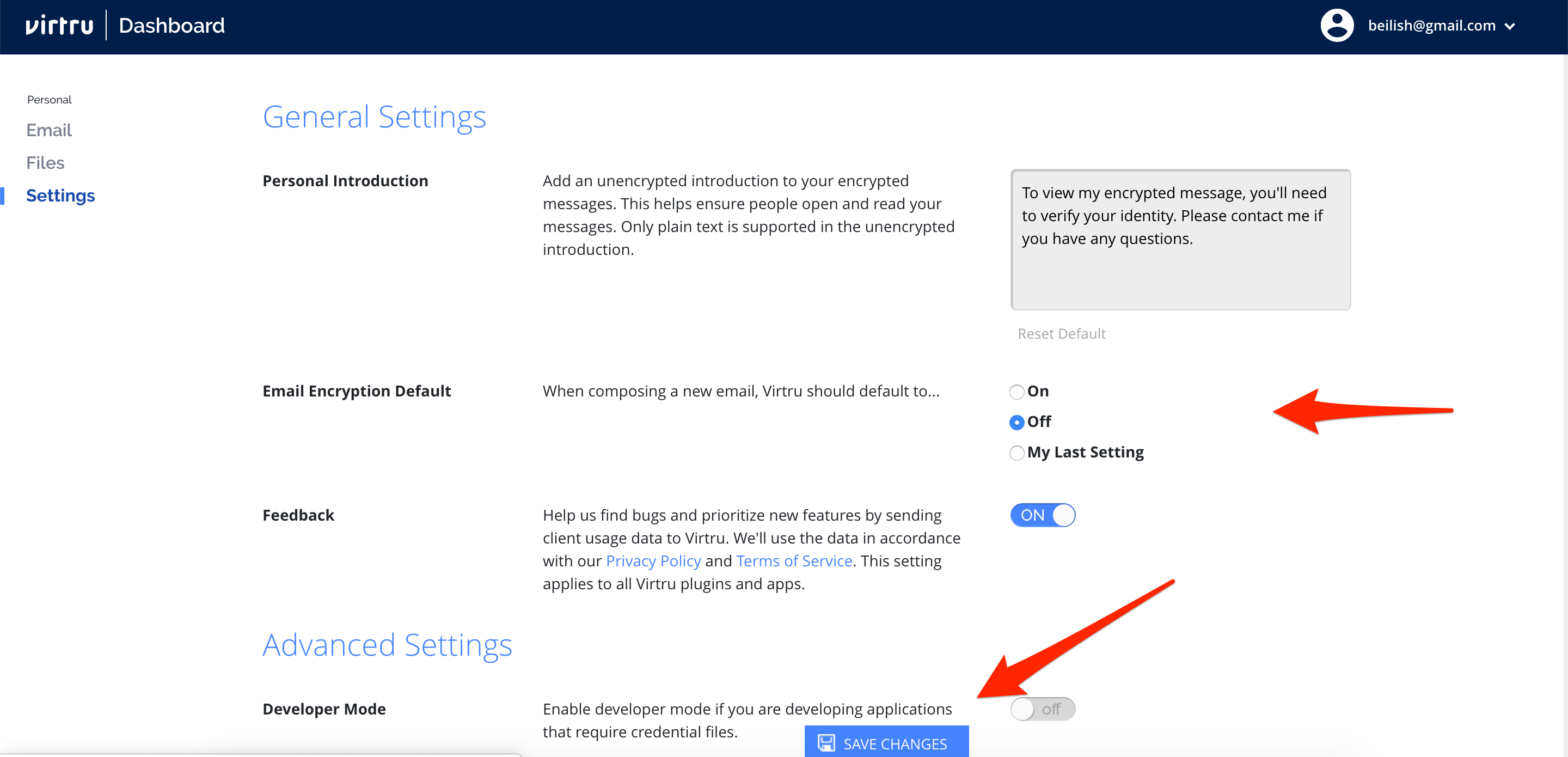 Note
In some cases, your administrator may have disabled the ability for you to override the encryption state.
Virtru Administrators
As a Virtru administrator, you have the ability to set the default Virtru state for your users, as well as specify if they should be able to override your selection or not. Here's how:
Select Settings from the left-side menu.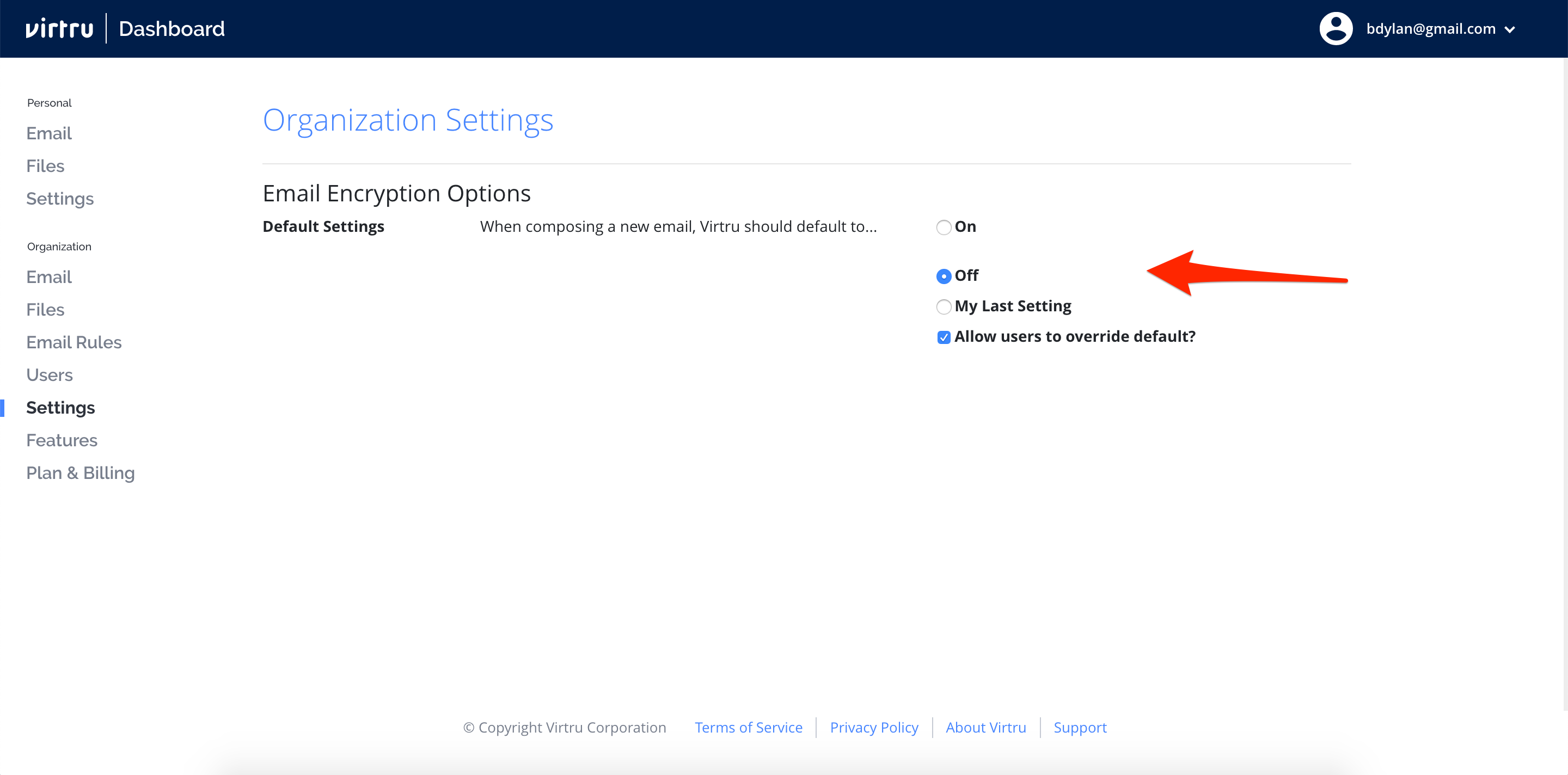 Select the default setting for your team's Virtru toggle:

On: Virtru will be in the "On" position for every new message.
Off: Virtru will be in the "Off" position for every new message.
My Last Setting: Virtru will reflect the state it was in when you sent your last new message.

Use the Allow users to override default? option to allow end users to change their own default settings.
Don't forget to save your changes!