About
Virtru Super Admins of synced accounts (i.e. those who have installed Virtru at the Domain level) can limit the scope of their DLP rules to only some OUs or groups within the domain. This gives you more granular control of which rules apply to which users. For example, if you had a group or OU for your Accounting team, you could add DLP rules that automatically encrypt when someone on that team mentions "payroll" or "paycheck."
Please Note
Synced accounts, or accounts that have performed a Domain install, refer the following:
Steps to Configure
1. Log into the Virtru Control Center with your Google Workspace administrator account.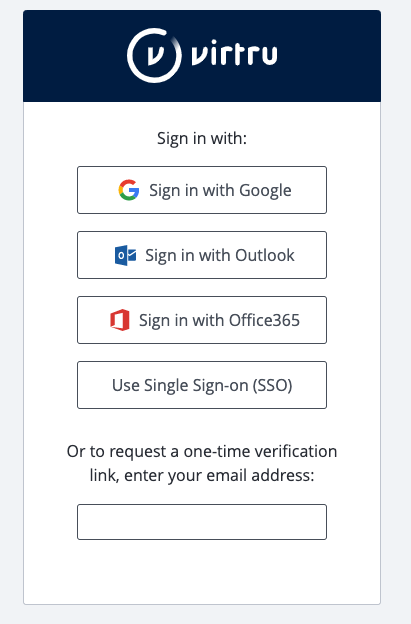 2. Head to the Email Rules page.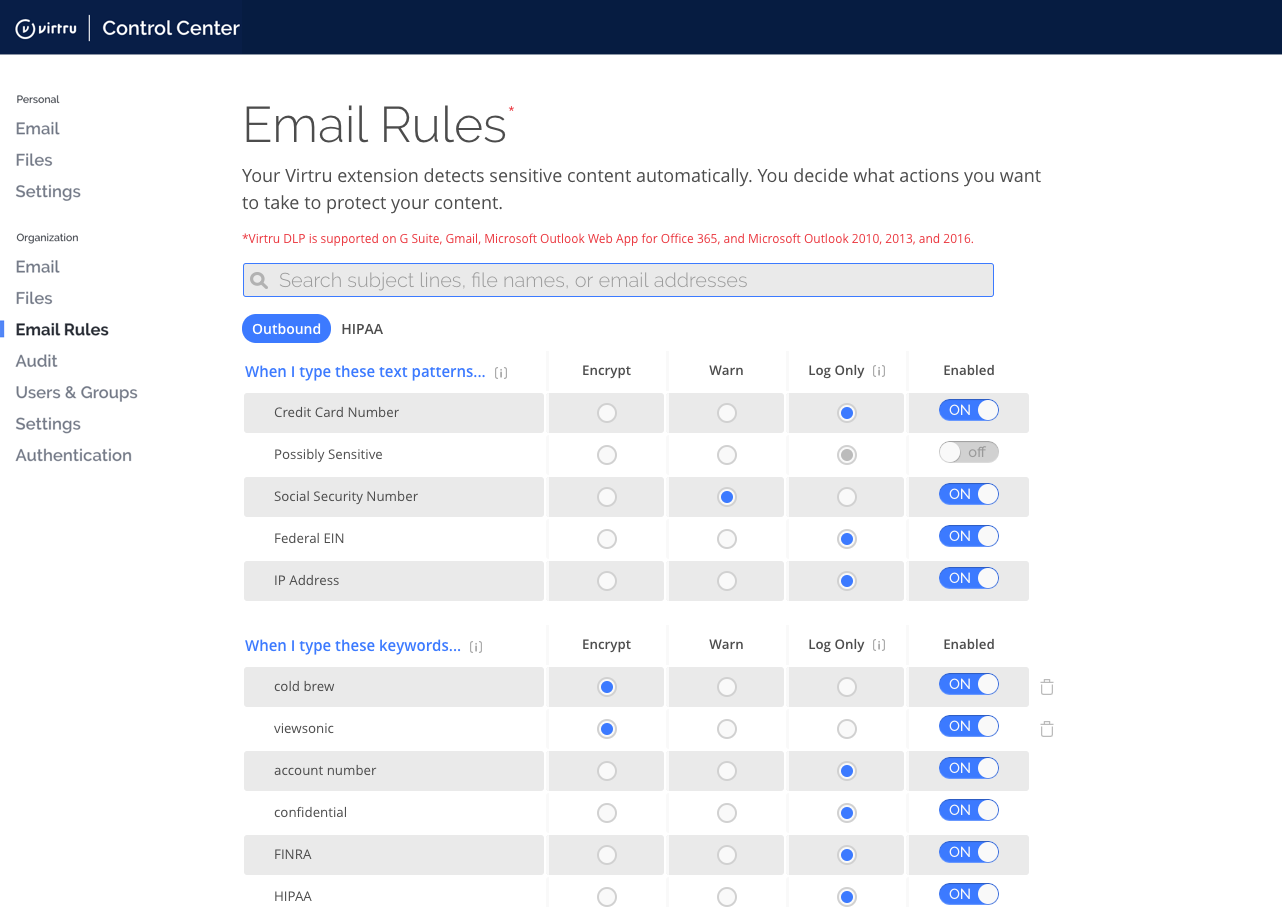 3. Scroll to the bottom of the page and click the + under Custom Rules to create a new rule.

4. In the Rule Builder, you'll see a section labeled This rule is scoped to: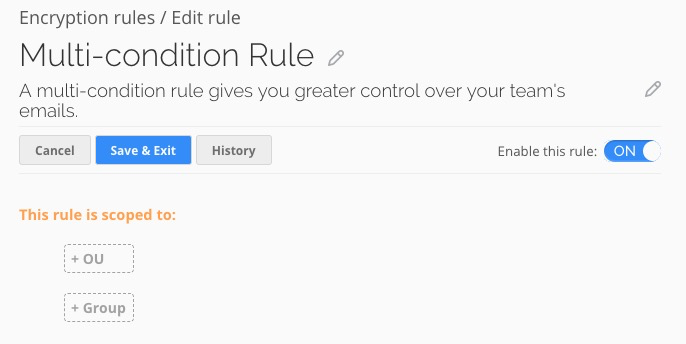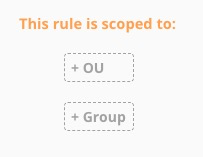 5. Click +OU or +Group to select the OUs and / or groups to which this rule should apply. You can select multiple entries from each list.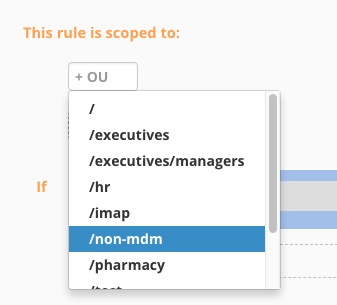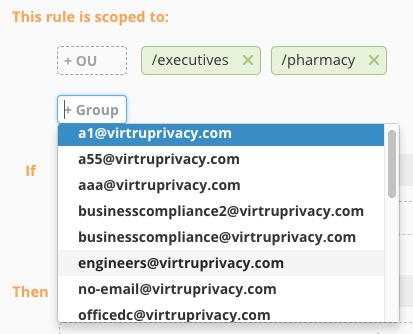 6. Complete the rest of your rule.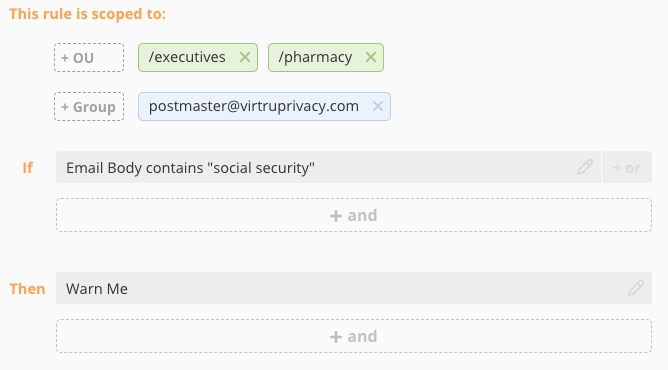 7. Save your changes. This rule will now apply to only the members of those groups and OUs!

Note
Rules will be automatically updated for users the next time the Virtru extension polls the server for updates (performed every three hours). Refreshing the Gmail page will pull in rule updates immediately.
Additional Resources: