If you're experiencing issues with your Virtru add-in, your Virtru contact may ask you to submit your debug logs.  Here's how:
Select Virtru from Outlook's main menu.

Select Debug Log to open your log in a new window.

Click Send Debug Log to Virtru to submit.  The log will be sent automatically as a password-protected .zip file.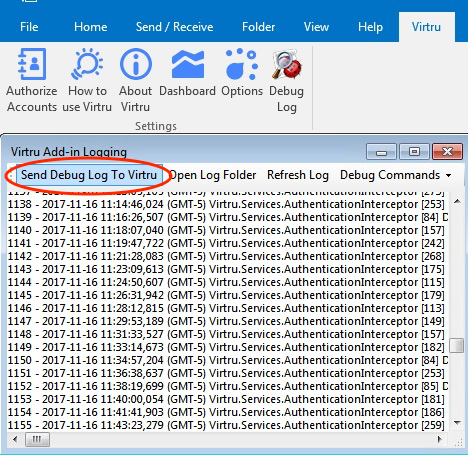 Note that submitting your logs will not automatically open a support ticket for you.  If you haven't already been working with a Virtru team member and require assistance, please contact our Support team.