In order for Virtru to verify your identity as the intended recipient of a secure email, we must first confirm that you are the owner of the recipient email address. In some cases (such as when a user has tracking or cookies disabled), Virtru will prompt you to verify your identity via a verification code instead of a verification email or your email provider credentials: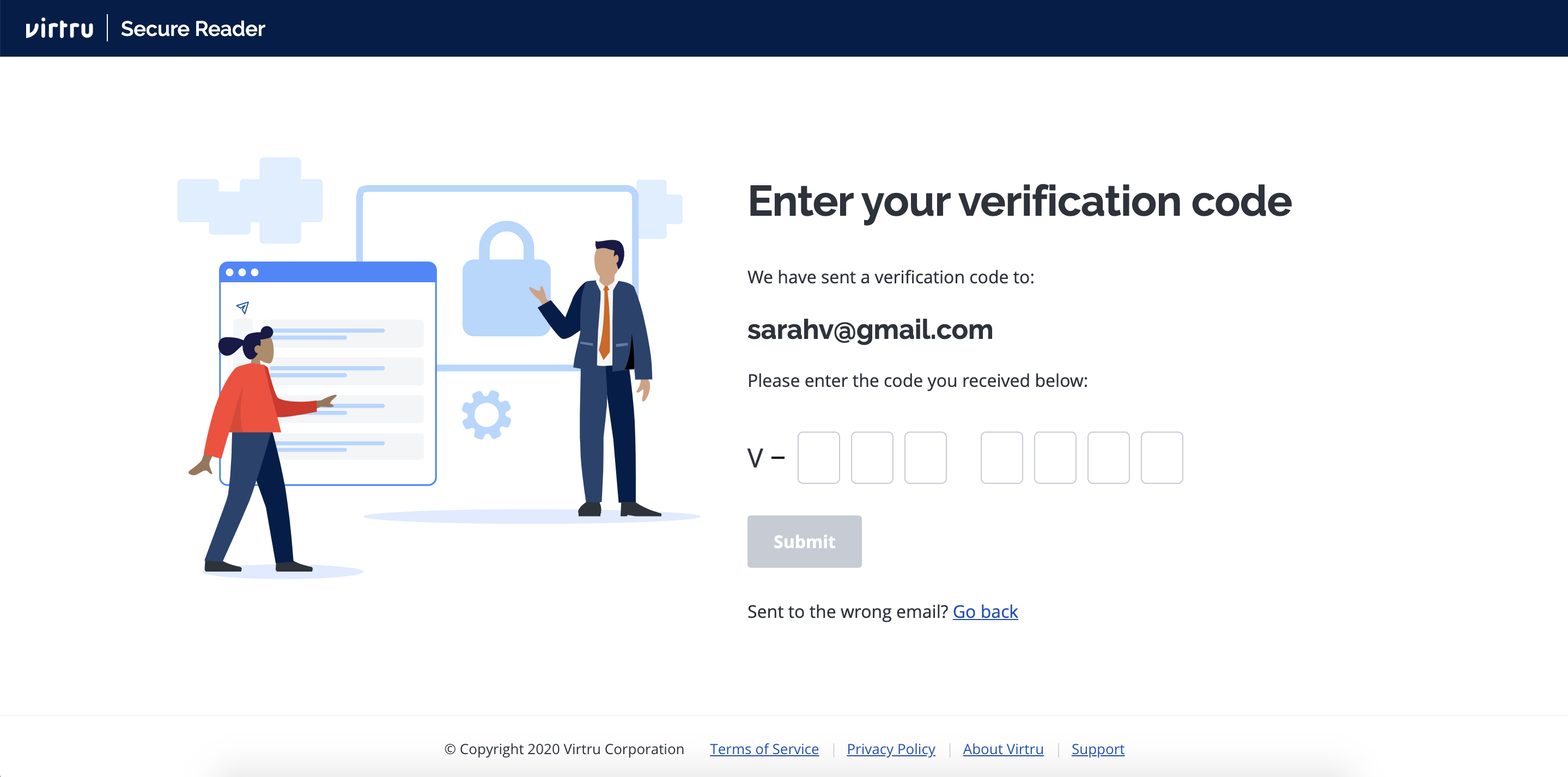 1. If you receive the above prompt, be sure to keep the Secure Reader window open. You will then receive an email from verify@virtru.com with your verification code: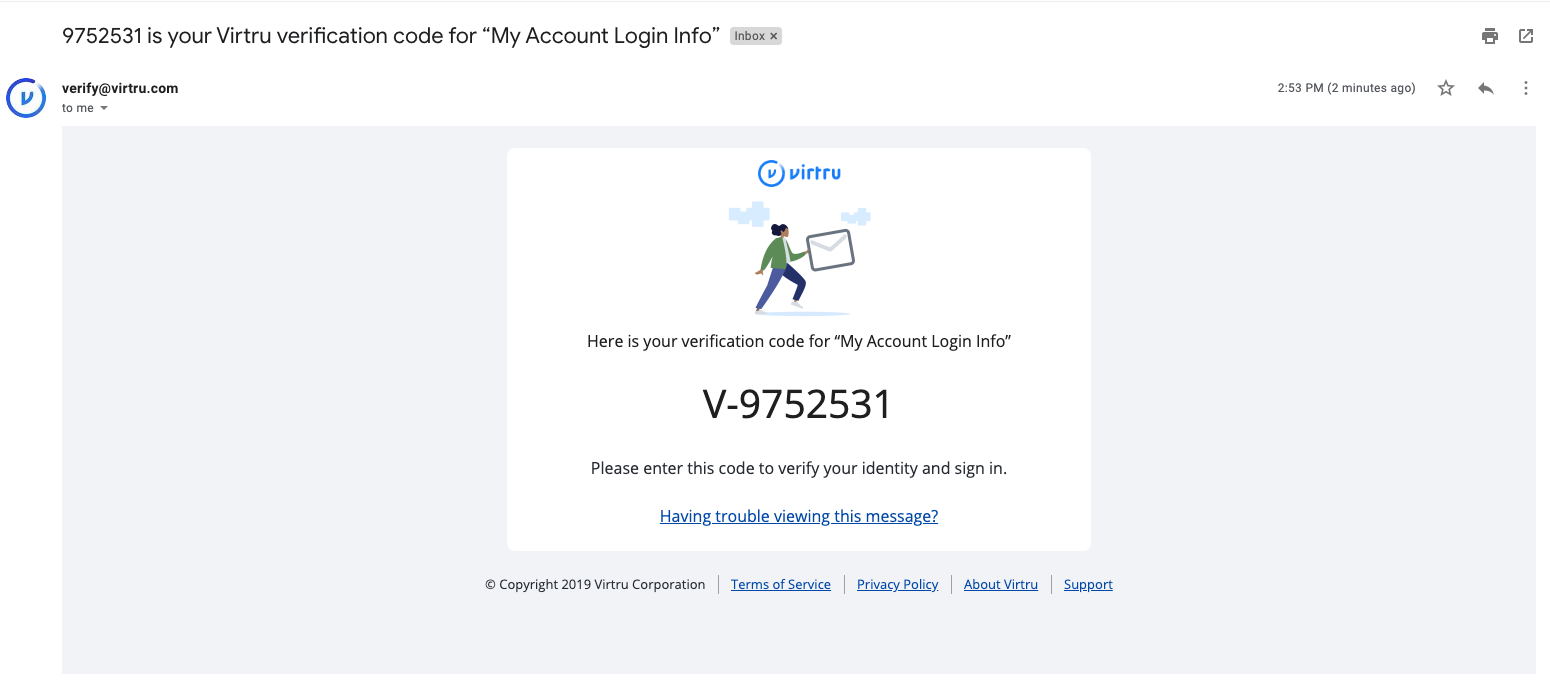 2. Once you receive this email, head back to the Secure Reader and enter the provided code (the "V" is pre-filled, so you only need to enter the digits) and click Submit: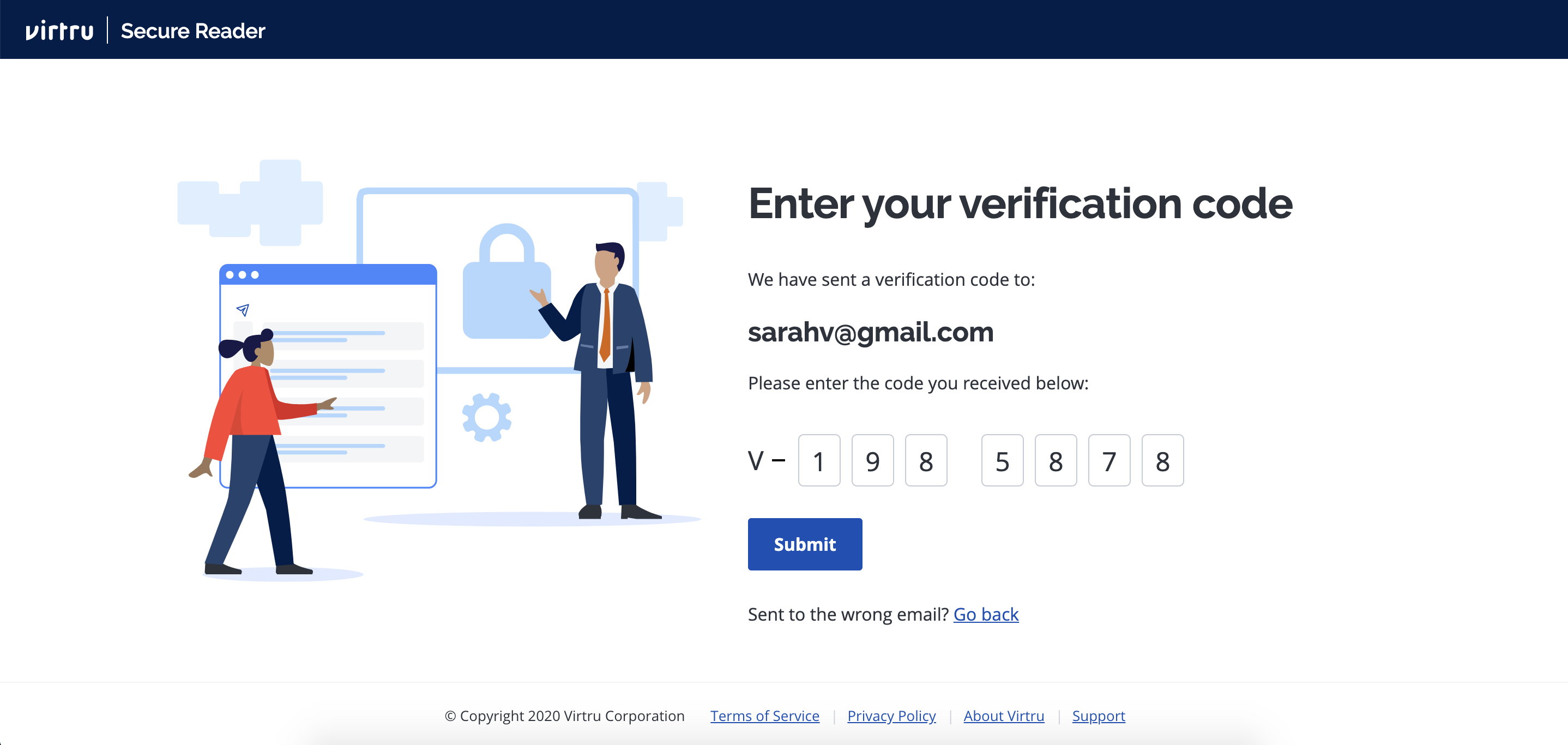 3. After entering the correct code for verification, you will then be directed to your decrypted message.
Please note:
If you enter the verification code incorrectly, you will receive an error:

For security purposes, three incorrect entries will lock the user out for 30 minutes: