When installing the Virtru Gmail Extension, you'll see the dialog below informing you that Virtru is requesting permission to "Read and change your data on a number of websites".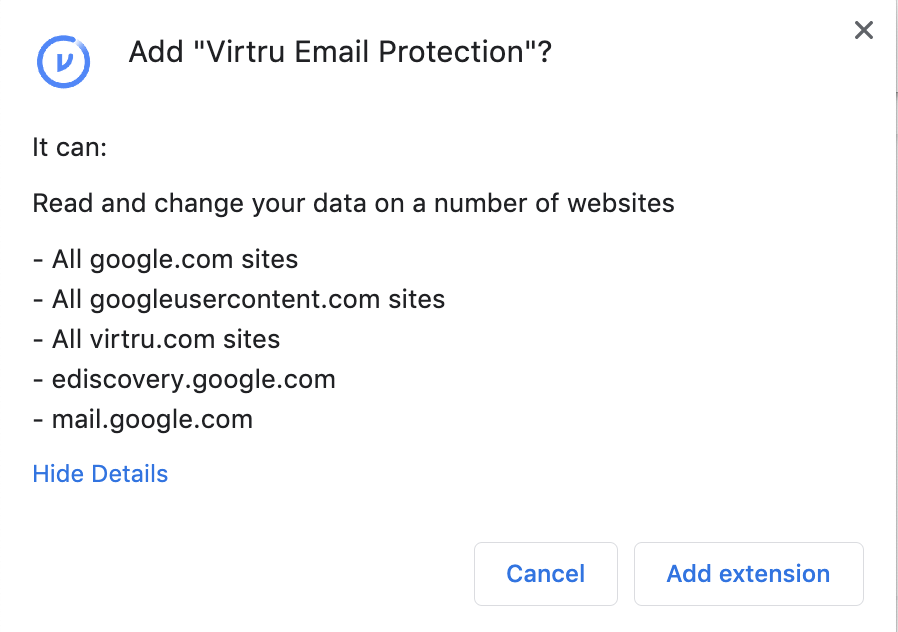 As a data privacy company, we share your concerns about application security and privacy. Virtru only requires information needed to properly integrate and operate with your email in Gmail. As you can see from the list of websites, all of them are either Google or Virtru domains.
Please contact our Customer Support team if you have more questions about the level of access Virtru needs in Gmail. We are more than happy to address any additional concerns.